My Rental adventure 2023 - 8 weeks later, with new opportunities on Splinterlands
​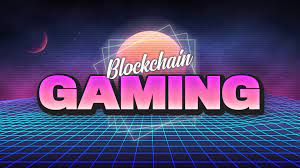 Splinterlands latest news are:
On top of the daily rental, now we can opt in for a season rental, so no more trouble with cards being taken back and dissapearing from the match line-up, form 28.02.2023. Once rented cannot be cancelled until the end of the following season, and you can rent it within less than 7 days until the next season starts.
We are getting close to the last million packs from Chaos Legion core packs, and the campaign that will start once we are there.
Max mana caps for each leagues are coming soon, 40 for Novice/Bronze, 50 for Silver, 60 for Gold and up.
No more dropping back to Novice, once you go in Bronze, you stay there. League Rating for each tier is now 300 instead of 500. Players who did not play any game in one whole season will not drop anymore until they come back. Good or bad?
And the worst of all, a fee of 1DEC or 1 CREDIT will be introduced for all new rental listings, and a 30 day expiration time will be added to all rentals on 7.03.2023. This will make it worth to rent only expensive, max level cards, and no more hundreds of level 1 and 2 on the renting list.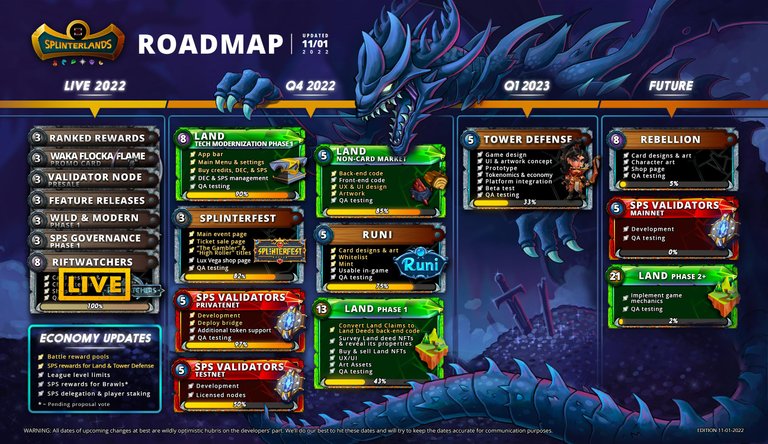 This is my latest test for Splinterlands, as I am only playing for the Guild Brawls, and I rented most of my cards. I let myself rent 2 teams to play a bit during the brawls.
​
Rental stats:
@Mightyrocklee's Cards
917/948 Cards rented
37,911/38,186 BCX
CP: 43,095 (74,465) (1,102,098.5)
Account Worth: 17,714.147 $
Rental Income: 8,629.140/9,725.045 DEC
14.1% y ROA
Rental Expenses: 213.518 DEC
​
As I have started this few season ago (beginning of November), these are my stats:
Chaos Legion packs bought: 1890 (+3)
Chaos Legion packs unopened: 411 (+3)
Riftwatchers packs bought: 149 (none)
Riftwatchers packs unopened: 0
​
Cards upgraded and rented: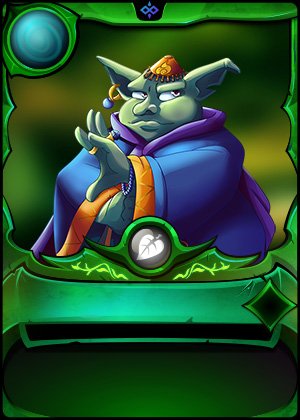 Goblin Psychic upgraded to level 9 (one more level to max up)
​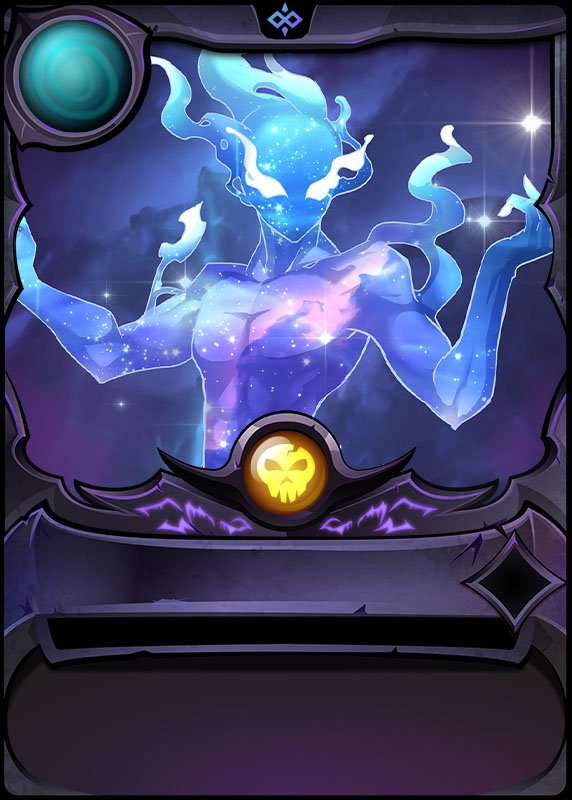 Astral Entity - Upgraded to level 3 ( bought another card on top of the level 3, 4 more needed to max level)
​
The strategy is mostly unchanged, using the DEC from rentals to upgrade fully Chaos Legion set (on Core cards I have 3 common and 5 epics left to max up, on Riftwatchers I have left to upgrade 13 common, 12 rare, 6 epics and 7 legendary cards). In the same time I need to get some more CL and RW packs, and use the GLX to stake up to 10K and SPS to 100K. Vouchers still go on Tribaldex for more SPS farming (Voucher - Hive pair).
All the best,
George
​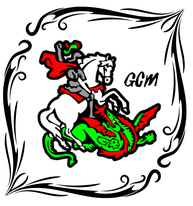 Why not...
...have fun and win rewards on my favorite blockchain games (Splinterlands- Hearthstone-like card game) (Mobox - GamiFI NFT platform) and (Rising Star - Music creators game).
...get crypto while writing on Publish0x blog, using Presearch search engine to maximize your income with PRE tokens. Use Torum instead of Twitter . I am also writing for crypto on Read.cash and Hive.
​
---
---