Splinterlands another successful season has ended and the 3rd airdrop of the card have happened yesterday as well. So when I woke up today it was double bonus for me. Let me share what really happened today and what rewards were obtained by me.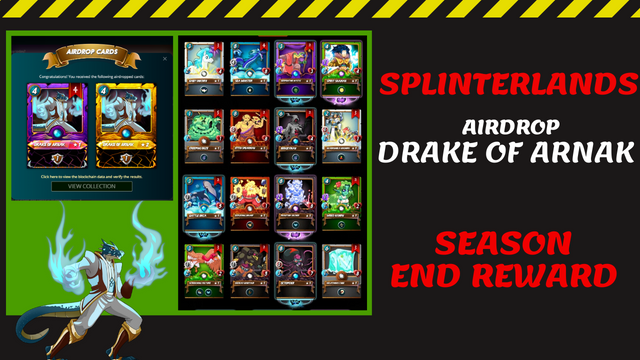 To start with the day I was quite busy to get with the usual daily activities so had to visit somewhere and missed the openings of the cards in the laptop but after that my phone became my partner and I was not really able to stop myself to open the season reward cards thus the grand opening took place ;) with a huge round of applause please I want to present the reward cards of this season.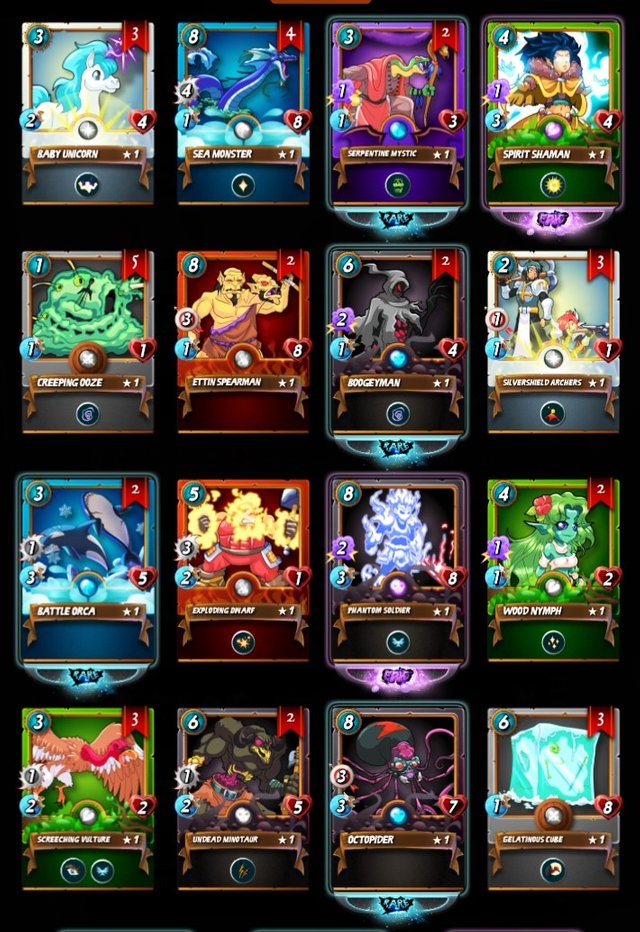 I completed this season by reaching to D3 which got me 40 cards and as you probably have noticed not so astonishing cards from this season as well lol 4 Rare, 1 GF rare and 3 Epics that is all. I was expecting a lot I would say but whatever it was great to get this rewards this year end. Frankly speaking much more invested are coming and it is good to see the dedication of the team towards the game.
---
On another NEWS
---
The next airdrop card have been distributed to the Splinterlands players as well. As you are aware it is DRAKE OF ARNAK and it is a RARE Dragon Summoner. So a nice edition to the Splinterlands cards and it is always great to see new addition cards. Tbh it did felt great to see the below image popping up the screen of my computer.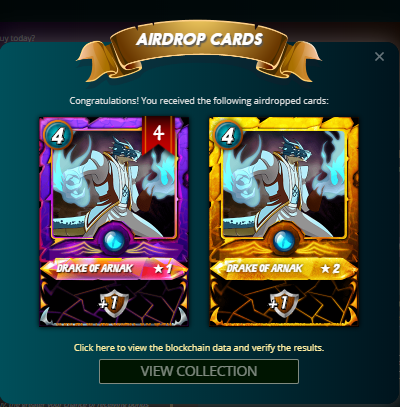 FINALLY, I got the airdrop card ahhhhh. I was worried that even after the drop ratio On average about 1 in 24 eligible packs will receive a Drake of Arnak card in the airdrop I thought I would miss out from here as well but it was good to have them both gf and a regular DRAKE OF ARNAK. While to take it to level 5 I would need 40 cards that is going to be a long run for me but let's see what happens. I believe as Daria is our of print this will be of demand for a while but who knows lets see what really awaits for us all.
Apart from all these New Year is knocking at the Door for many of us !! So this probably would be my last post of 2019 and I really want to wish you all
A HAPPY NEW YEAR
Have an amazing new year and lot's of wishes and blessings for you all
---
---
I am a CURATOR of
---
NEOXIAN CITY
If you want to earn NEOXAG try using neoxian tag in your post
Discord Server

Steemit Bangladesh
Join Steemitbd
(Bangladeshi Community)
Discord Server
---
---
---
Posted via Steemleo | A Decentralized Community for Investors