Top Players Get to Create Splinterlands Themselves!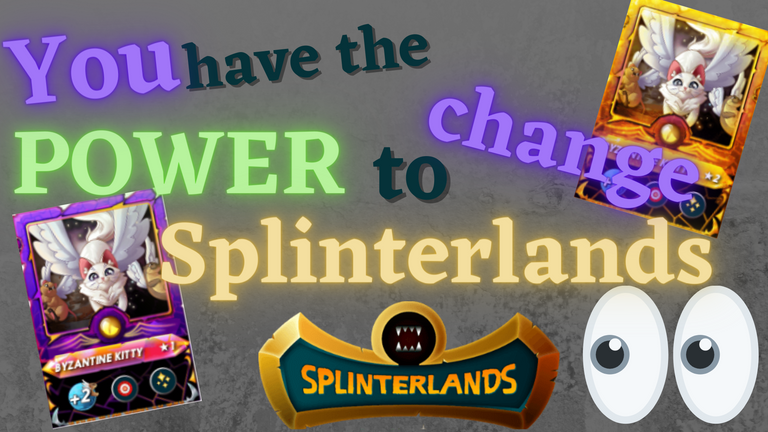 Do You See The Benefits?
We've had PLENTY to talk about lately, everyone! The SPS staking, the Vouchers, the New Chaos Legions cards, but I haven't seen much from bloggers about a little cool fact that's running around among the chat, and I really want to discuss it. So, this blog includes (1) What the cool news is, (2) How that will affect the game and (3) What you would do, if you were a top player that got to change Splinterlands!
News We Shouldn't Ignore
So, in the AMA, and even before that if you were reading the MAV chat in Discord, the devs explained that the top SIX purchasers in the presale Chaos Legions set will get to create their own cards! Now THIS seems like the real win of all wins! I mean how AMAZING would it be to play a card YOU created in the game? The kind of POWER that gives you is priceless in my opinion.
How Will This Affect the Game?
Do you see this as a positive option for anyone to make a card in Splinterlands? Well, I DO! Why, you might ask? Well, first of all, this opportunity isn't just anyone. I mean you have to be a TOP purchaser of the Chaos Legions presale to be one that will make a card, and by the way, this has been done before in Splinterlands with HUGE success! For example, the Byzantine Kitty was created by a Splinterlands' player, and look at how popular THAT card is now?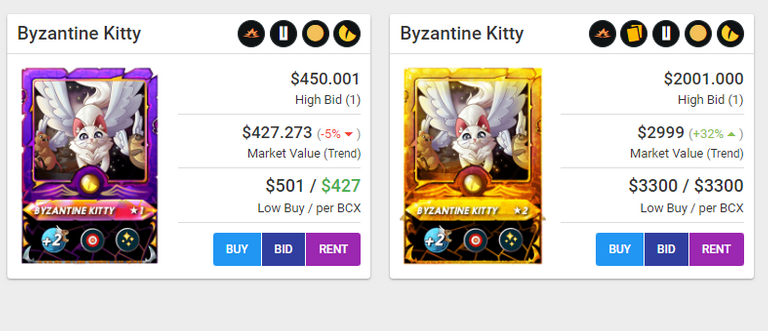 I mean LOOK at the gold card!! $2000!?!?! So yes, I see this opportunity as a wonderful addition to Splinterlands. It was successful before, and I don't see why it won't add value to the game again.
What Would You Do if It Was You?
So, if you were one of these top six players that got to make a card, what card would you make? What special abilities would you give it? For me, I'd make probably "The Guardian Angel". I know we have the Angel of Light I believe is what it's called, but I think a Guardian Angel with divine healing, speed and maybe some sort of invisibility feature would be fantastic and fit very much into the lore of the game. I'm quite interested in the storyline of Splinterlands, and so I would want to keep a connection with that as well.
Just a fun fact, by the way, about angels (yes, they are quite real) is that each angel is its own, individual species, because it does not have a body, it is all spirit, so, it would be really incredible to make the angel so that its features can change or manipulate what it sees, much like a chameleon or something when it comes to the Splinterlands Lore of the game.
Will You Be a Top Player?
So, are you planning to be one of these top purchasers that is able to make a card? And would you want to make the summoner or a monster? Honestly, I would DEFINITELY want to make a summoner, because my goodness we need more summoners at this point!
Please comment below with your thoughts about these upcoming cards and if you think it's a good idea that the top players can make their own cards!! Thanks so much for reading my post! I hope you have a fantastic day!
If you enjoyed my post and want to try Splinterlands, please use my referral link: https://splinterlands.com?ref=rosiew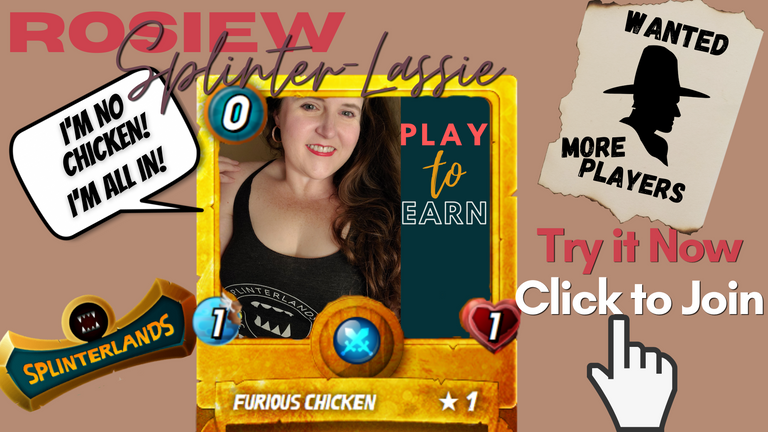 Please remember my post is not meant to be financial advice and is just my opinion.
Follow These Folks:
Splinterlands: https://peakd.com/@splinterlands/
Monster-Curator: https://peakd.com/@monster-curator/
Here are some great links to join as well!
Splinterlands Discord: https://discord.gg/Tw7KjNsQGs
Monster Market Discord (Monster Curator): https://discord.gg/DR3J9rfRFV
---
---