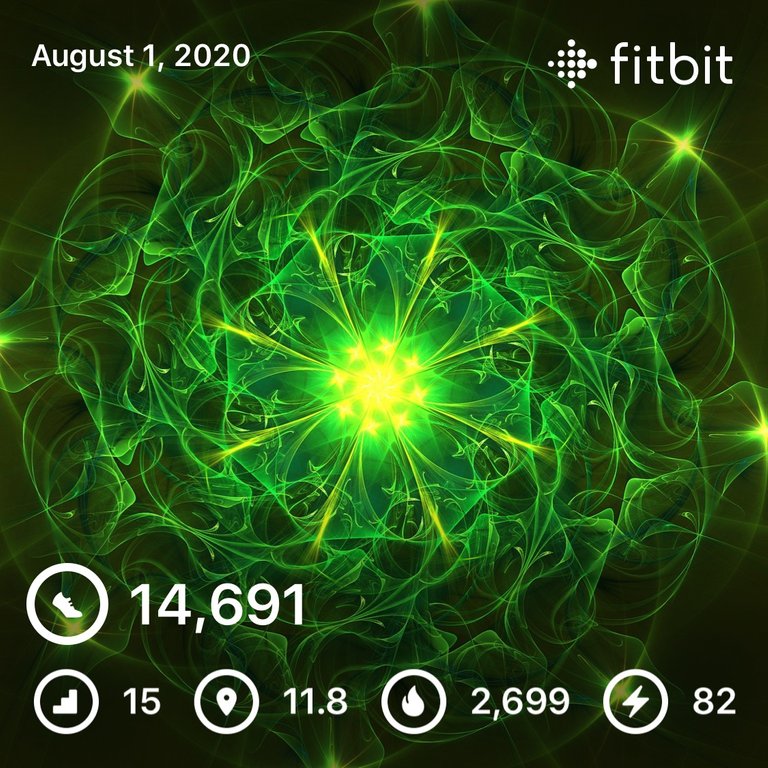 Made it all the way to twenty past six today and another full eight and a half hours! No painkillers this time, just a good night's sleep 😴 Two in a row! 🤩🥳
Got the usual morning routine done in relatively short order and went over to check on the HIVE buy order I left overnight. Bitcoin shot up to nearly twelve thousand, which dropped the HIVE ratio well below my order and the rest got completely filled! 🤗
Although I had a bit of buyer's remorse, I mean, I traded a rising asset for a falling one...I suppose that's the time to accumulate (says the guy so deep in at this point he has basically no other choice). 😜 Nah, I believe in this blockchain and I'm putting my money where my mouth is.
I always had the intention to power it up, and did so immediately. Luckily, it happened to also be Hive Power Up Day! 😁 That meant that I got a neato new badge on my profile:
I totally dig the badge, actually. 😀 It looks really cool! 😎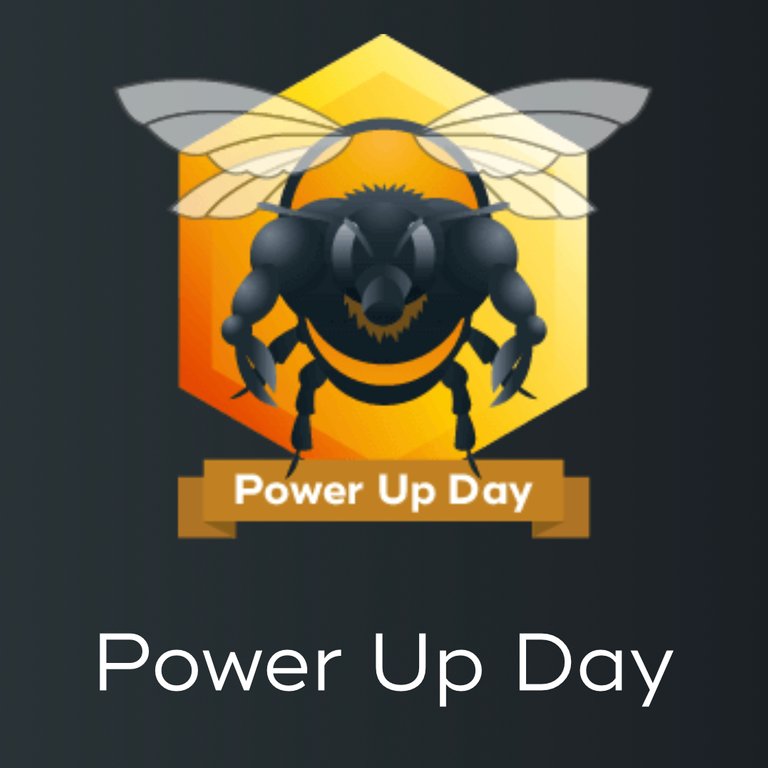 BLURT is still down and boring, so I'm just waiting over there. Still have a few days before the next powerdown anyway.
Headed out early and scored yet another #AutomaticWin making for a solid four day streak. 💪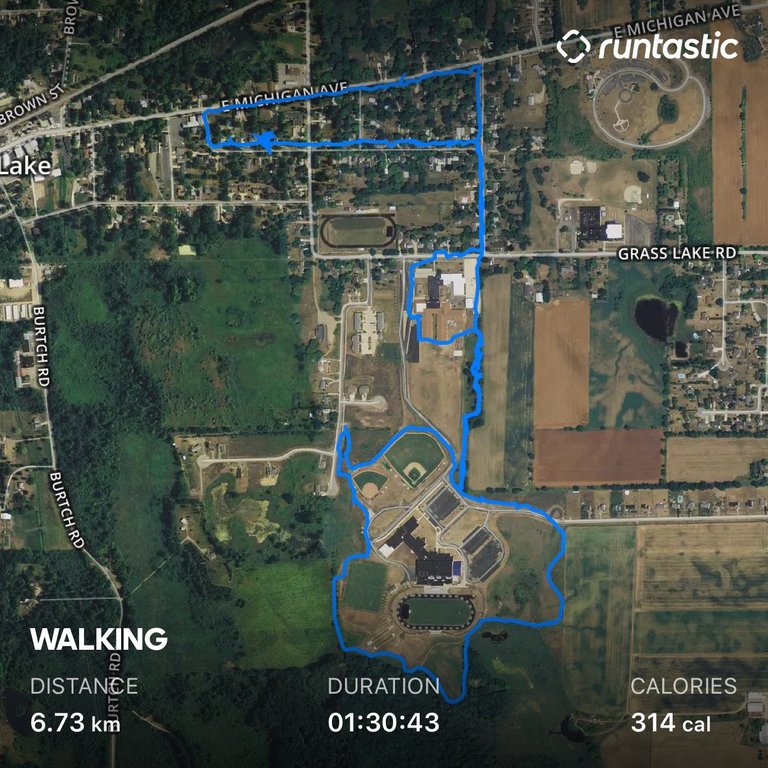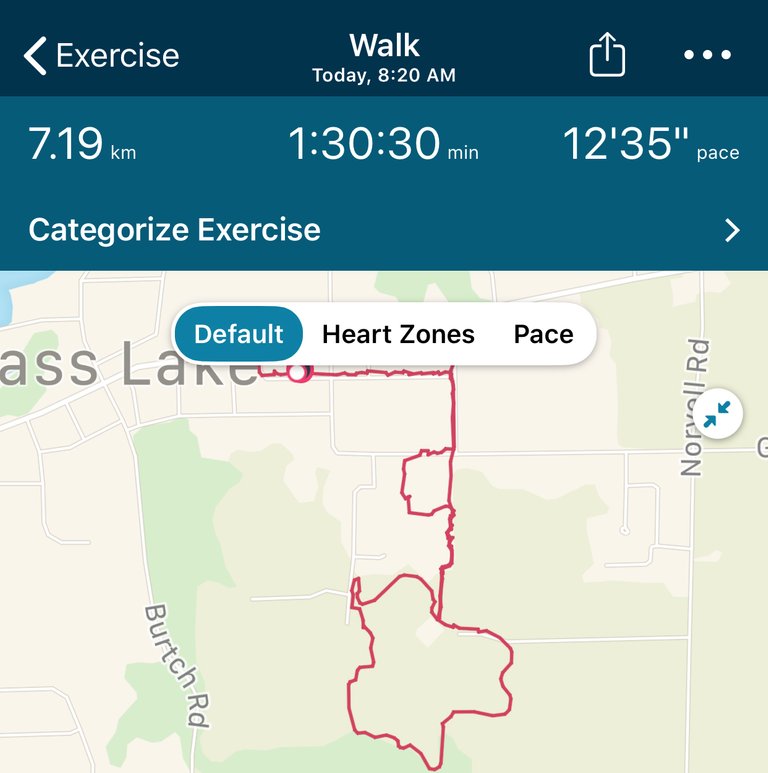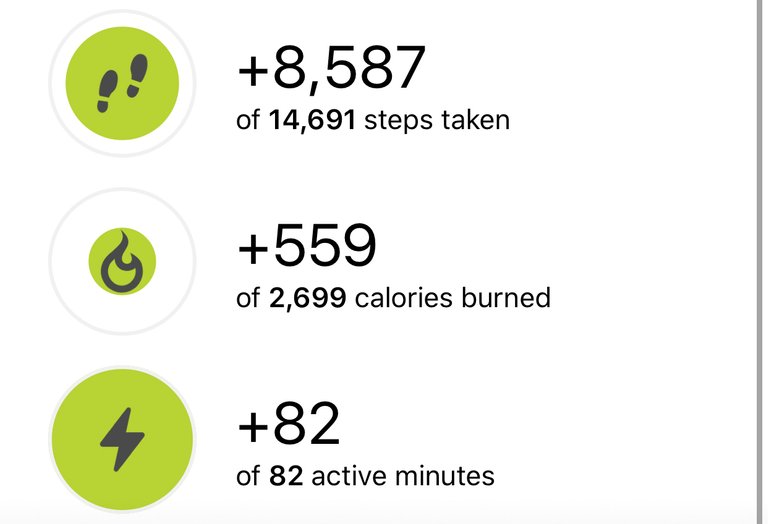 Cool start to the day again, but remains fantastic weather for walking.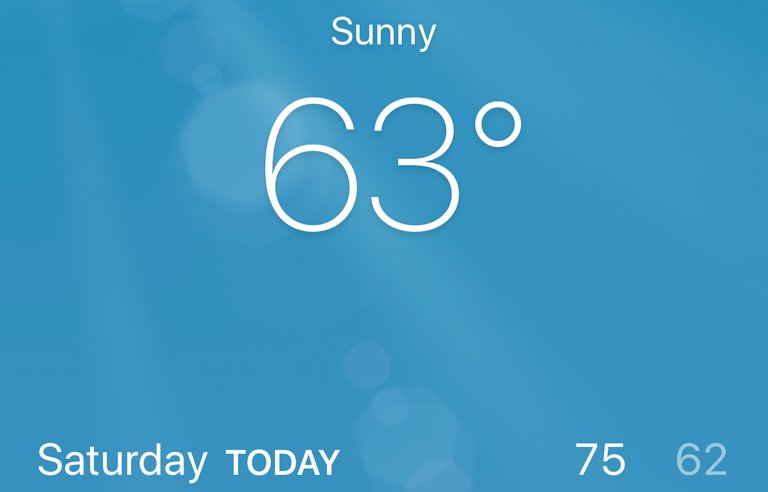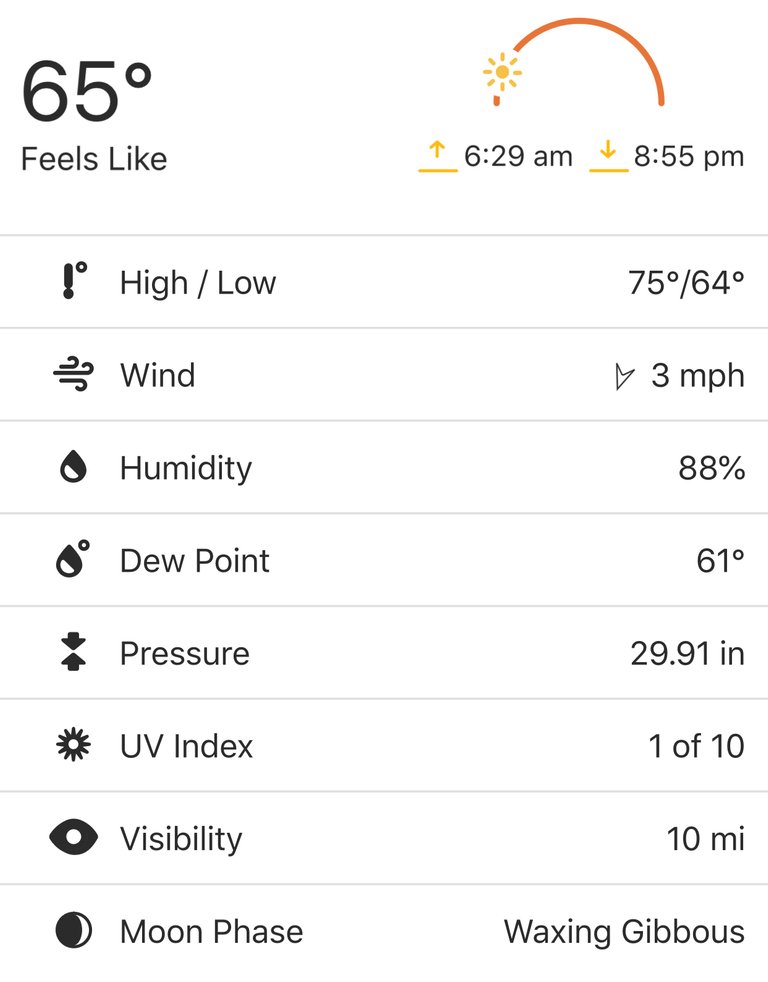 I dunno, maybe call it a tie today? ☀️😁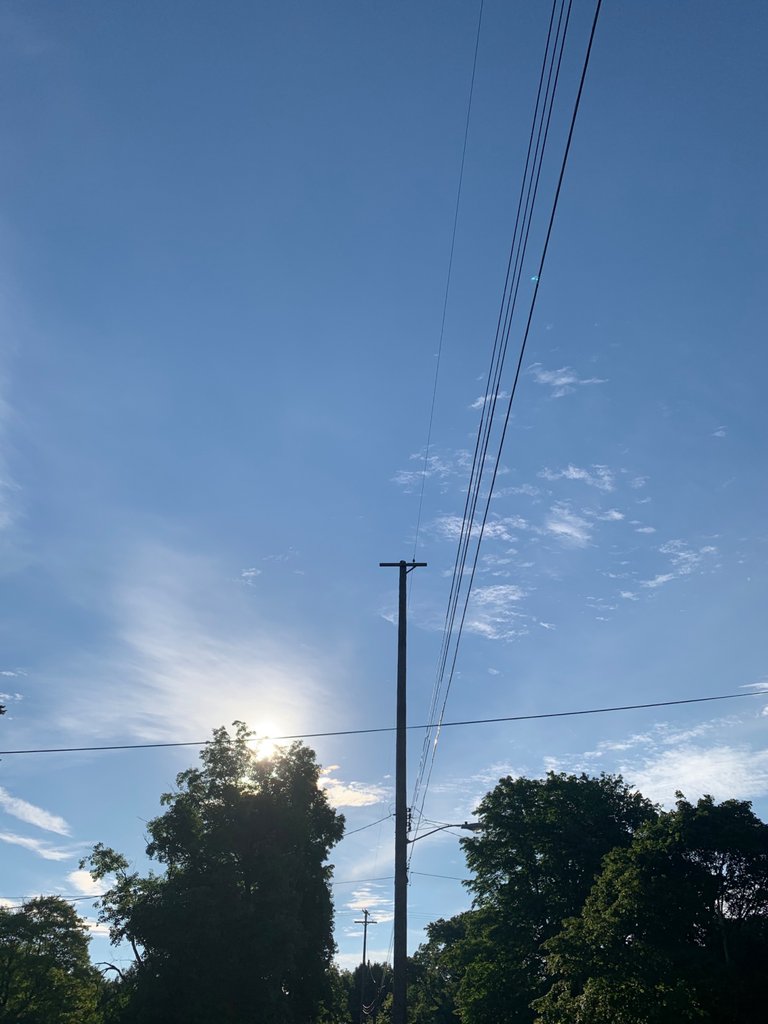 We let the doggy decide where we were going to go, and he wanted to go back on the nature trail (cause there's bunnies 🐰 there 😛). As we came around to the pond, there was another group of people there, so we took the longer way around and got a higher vantage point than usual.
Saw plenty of bugs today, but mostly ones that I've already got pictures of. Did get a big old stink bug, though: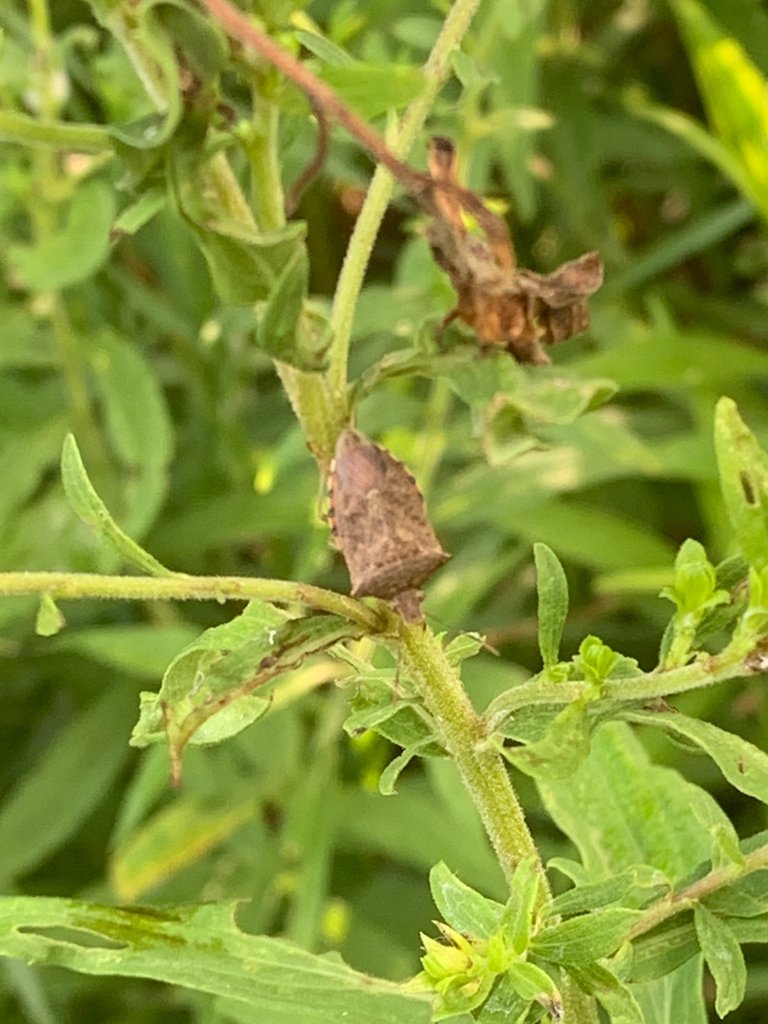 I'm not exactly sure what's going on here, whether it's a disease or a pest. The first stage appears as this bubbly spittle at the node of the plant.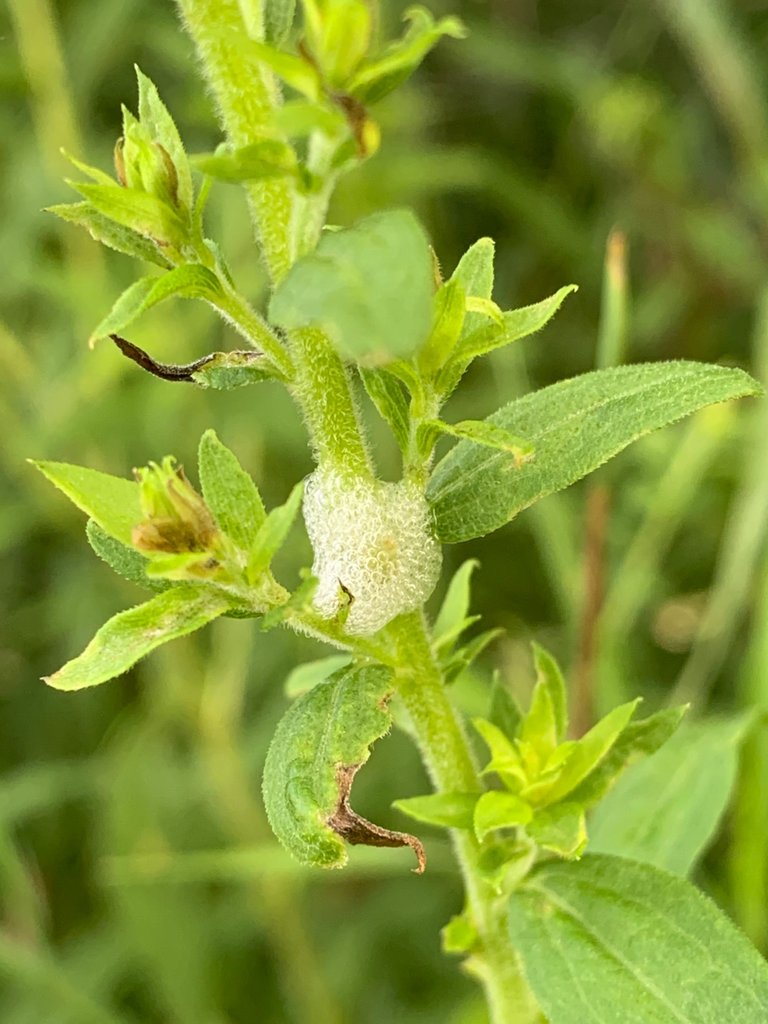 Step two, magic happens, and the result is this big, hard nodule on the plant. I tried to open one up to see if there was larvae or anything inside, but I couldn't really get into it with my fingernails it was so hard. I think it might be a cancer or something.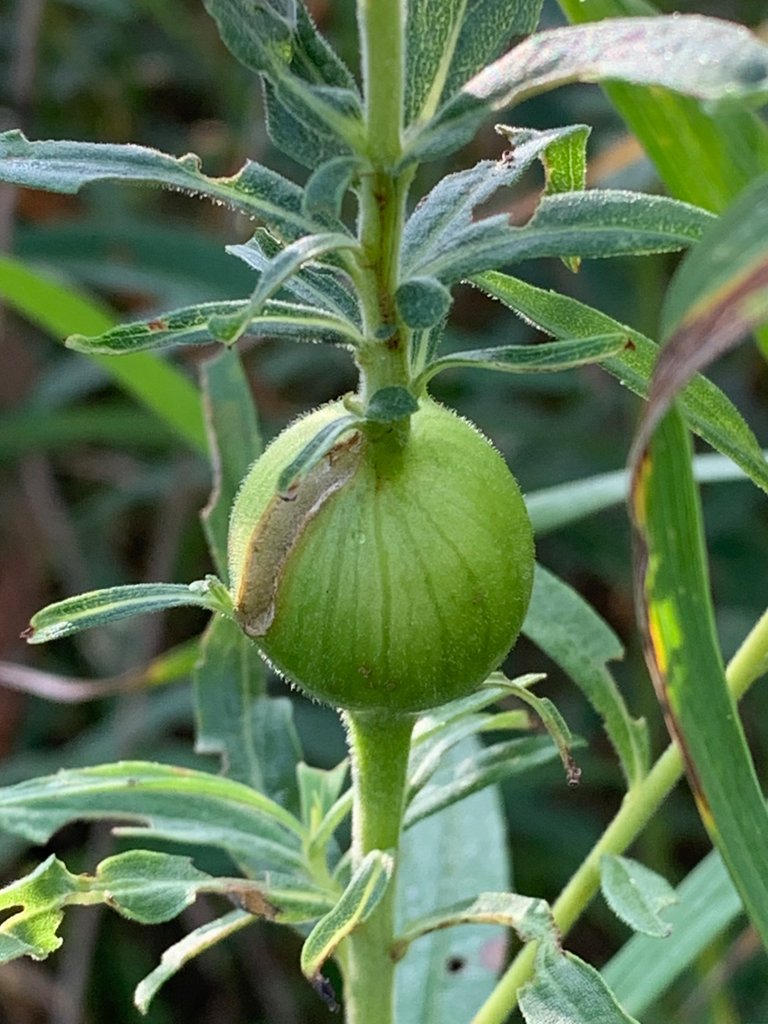 Got this little spider hanging out and got photobombed by a little beetle.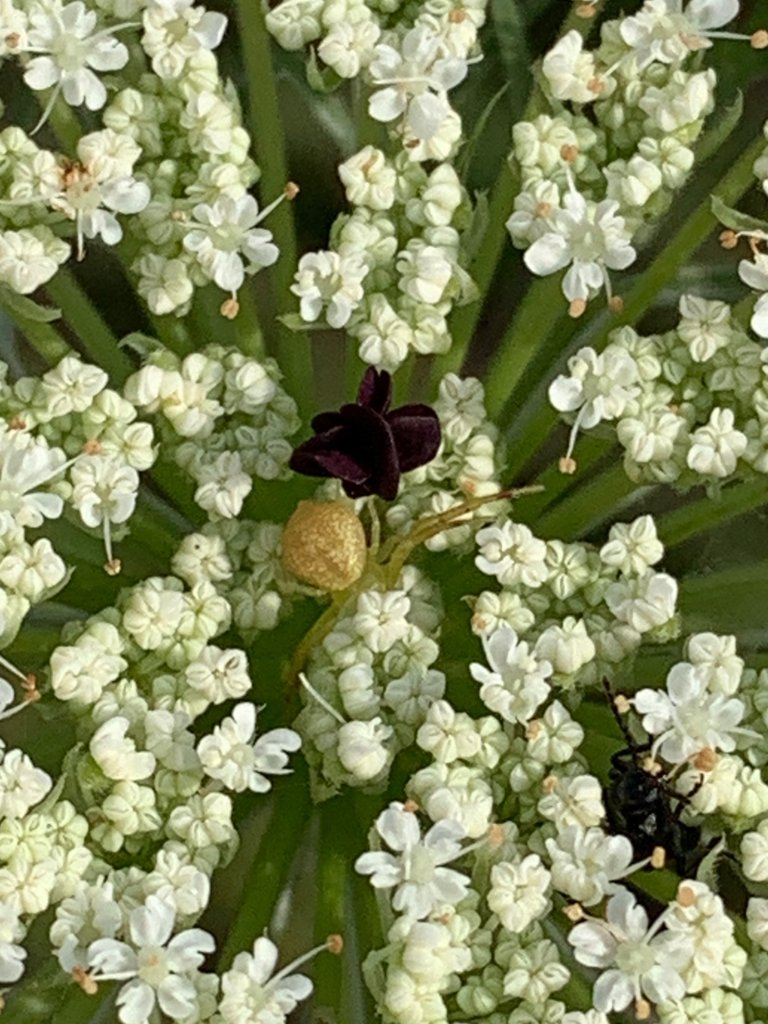 On the walk back home we saw this crazy mushroom sprouted up just down the street from our house: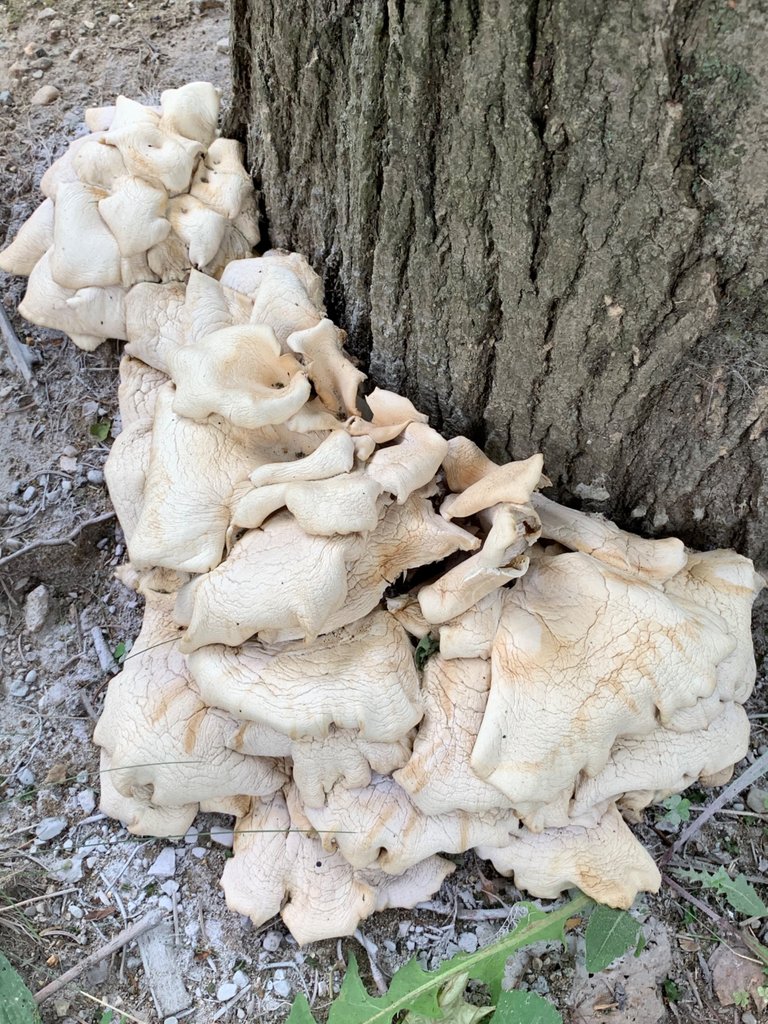 After we got back, I did my post for the day and watched some crypto news on the tubes. Still procrastinating on the basement wall, but I felt like I needed to accomplish something at least, so I went out and putzed around in the garage.
I didn't strip any new wire, just processed the batch that had been sitting in acid and put another batch in. It wasn't bubbling very much, so I think this next batch might be a fail and need to be redone with new acid, but I decided to leave and see.
Having at least done something, however trivial, I spent some more time playing Saints Row 2. Popped a couple more cheevos for about fifty more gamerscore. 🏆
Wenche was working today, and late at that, so I just made myself some cereal for dinner, played some Splinterlands, and then fell asleep watching a new series, Cursed, on Netflix. The concept seems pretty cool, but the acting and directing are kinda' bad.
---
No crime in my dCity today! 🤩 I was hoping for an immigrant to come in and fill the population I needed to run the new Weed Farm, but it didn't come, so I got the same income as before.
Really couldn't stand having it sit idle, so I ended up buying another Basic Home, so hopefully get more WEED tomorrow.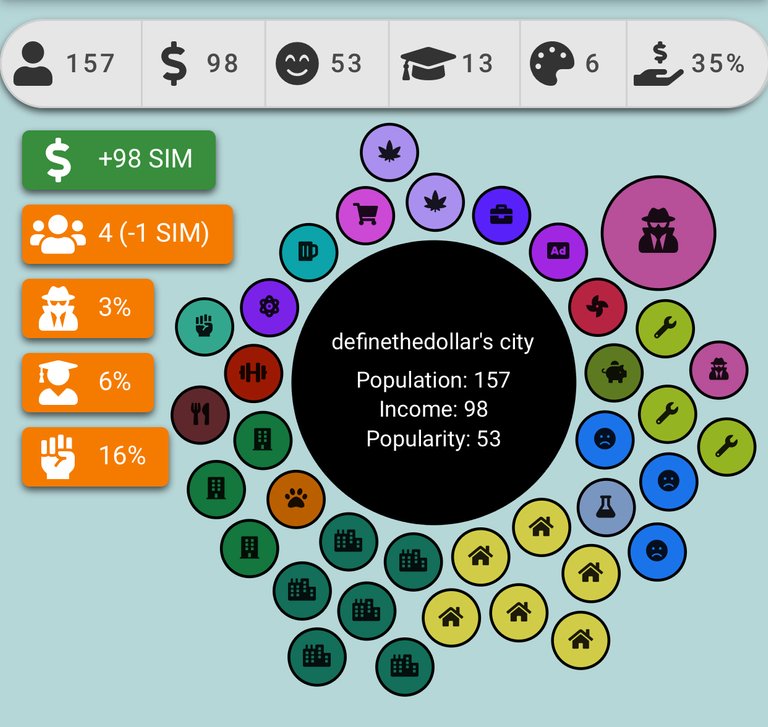 ---
Got my Holybread tasks done again today. Been a while since I failed...knock on wood. Not sure what's up with the voting bot, but I got a couple nice manual curations from Holybread! 🤑
Was knocked back a bit, but fought my way back into the top twenty.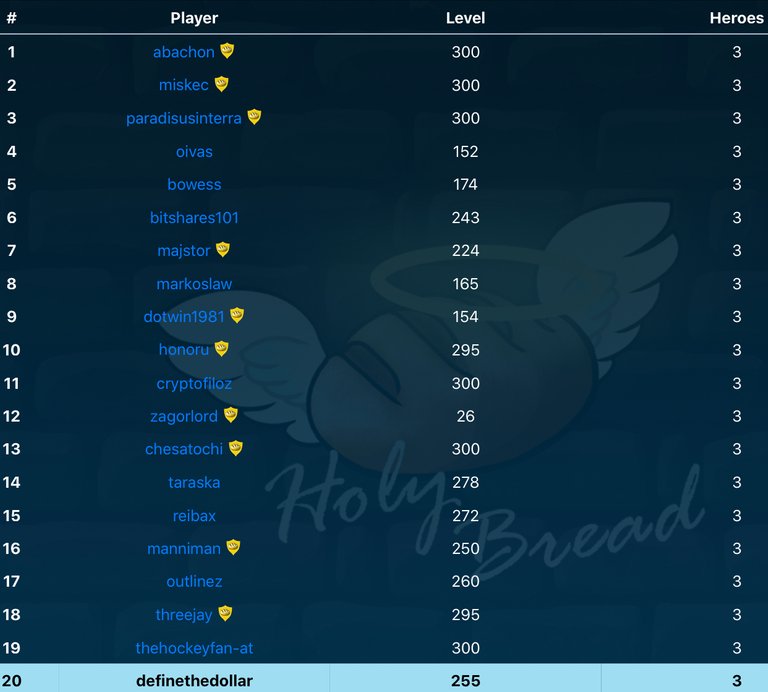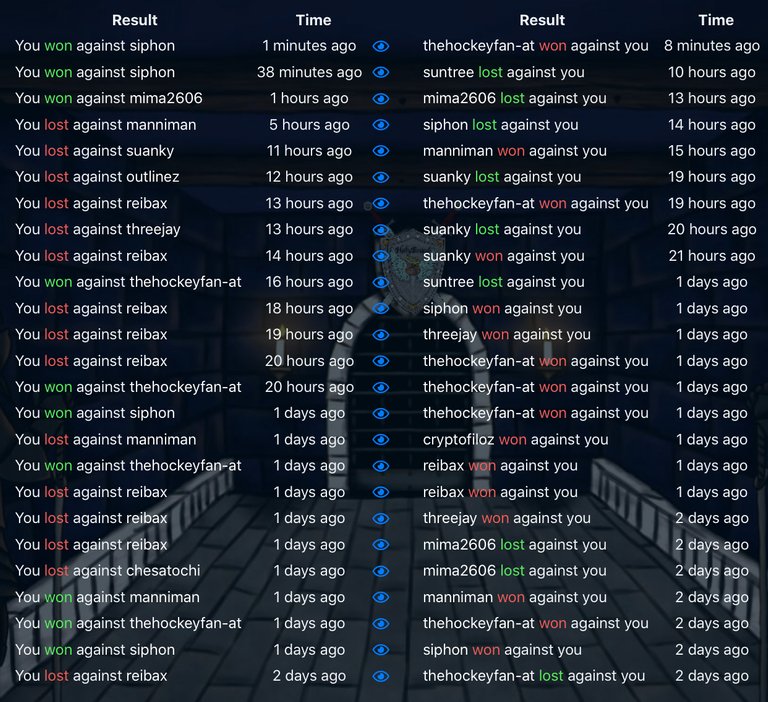 ---
Today my Splinterlands quest was Fire splinter. I failed to achieve my goal of getting into Diamond I yesterday despite coming very close, so that was the unyielding goal for today. Took a bit of fighting...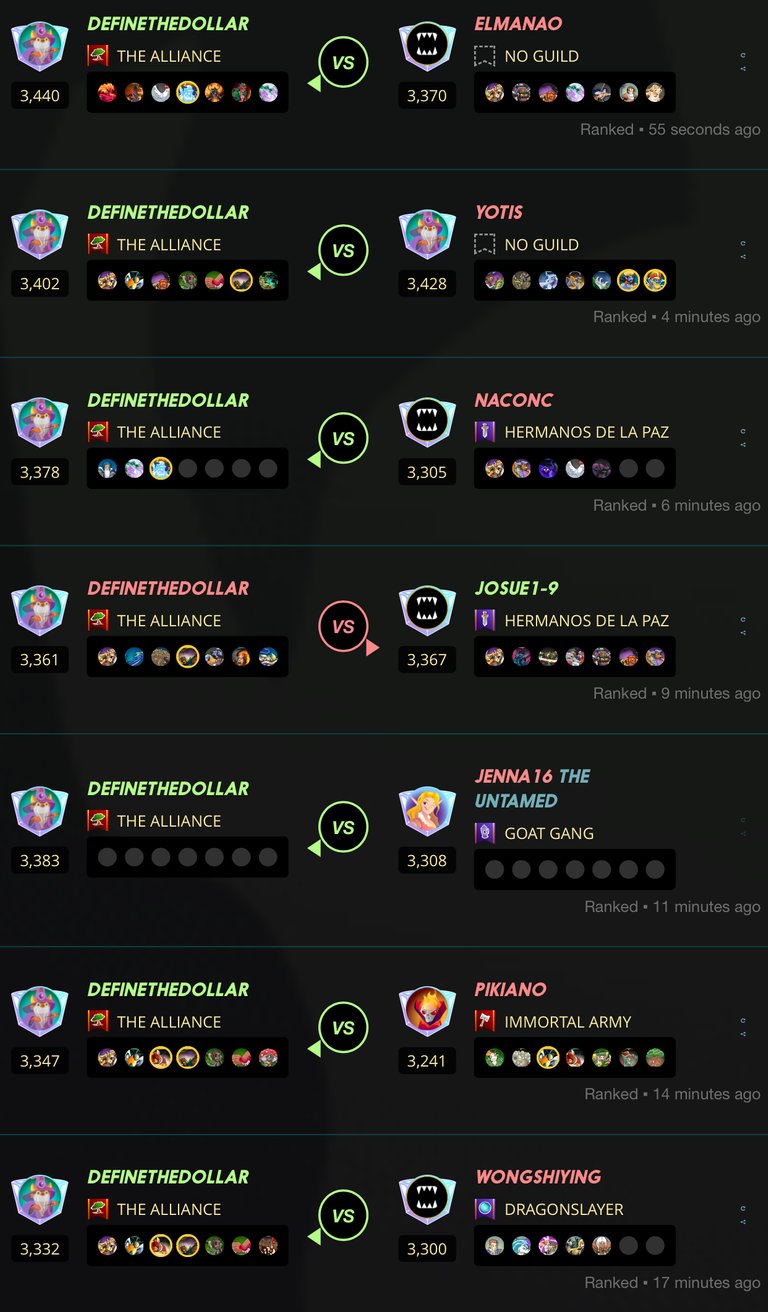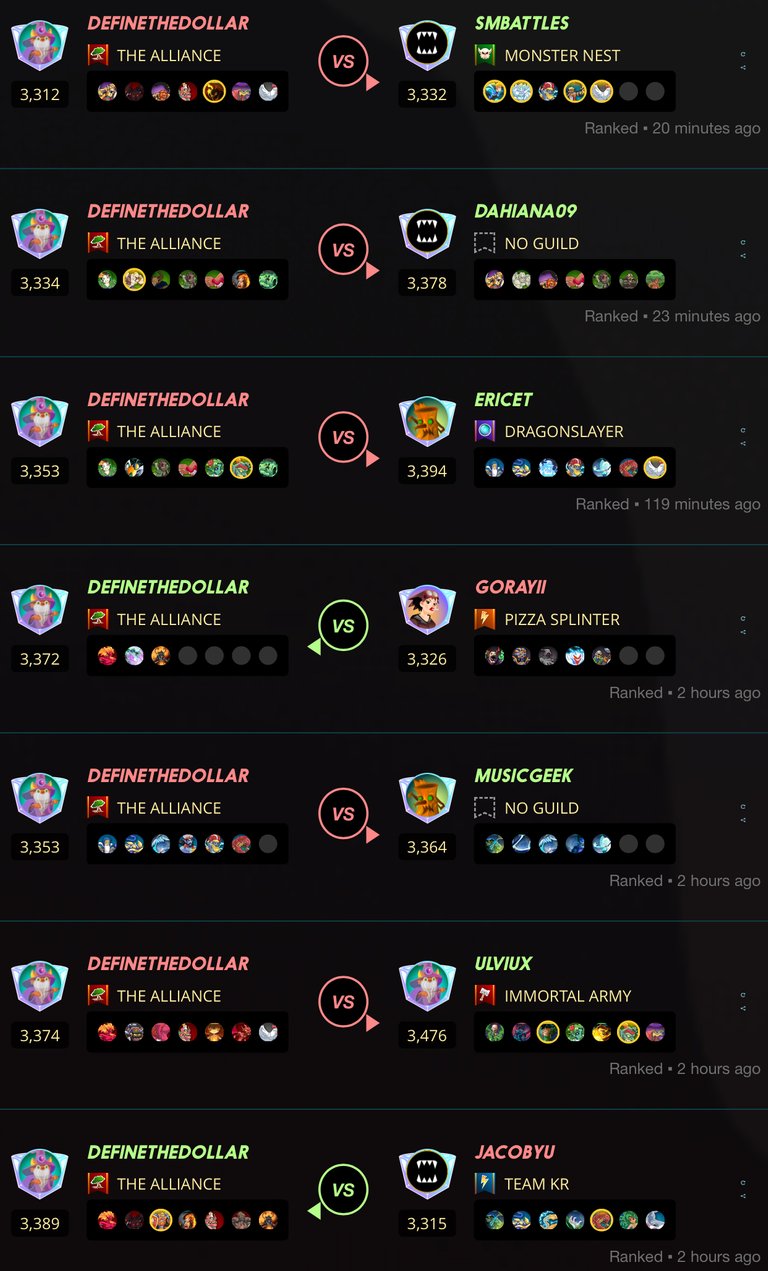 But I got it!!! 🏆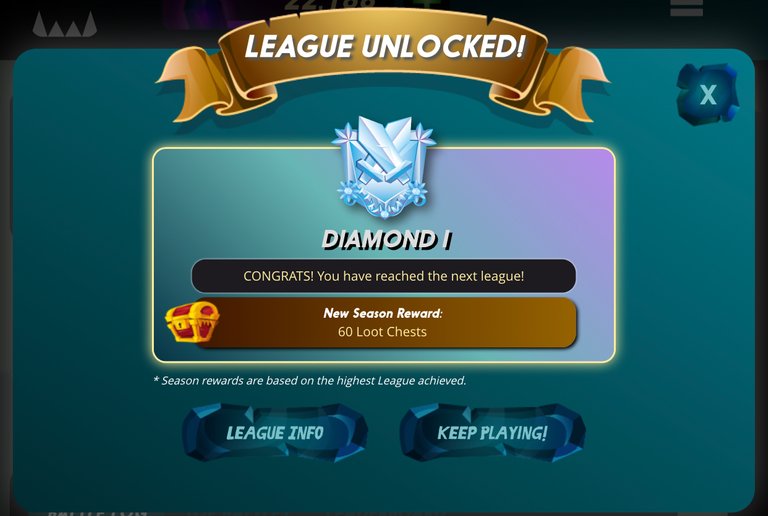 Completed the quest in Diamond I with a potion. Not many cards today, but a gold foil and a nice bit of DEC: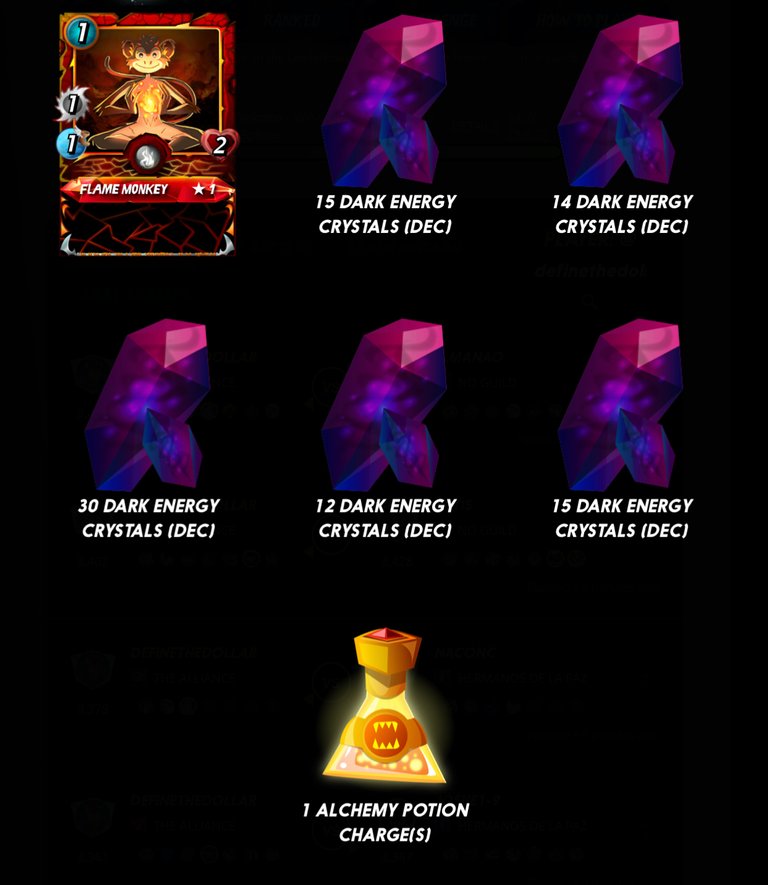 ---
Proof of #AutomaticWin: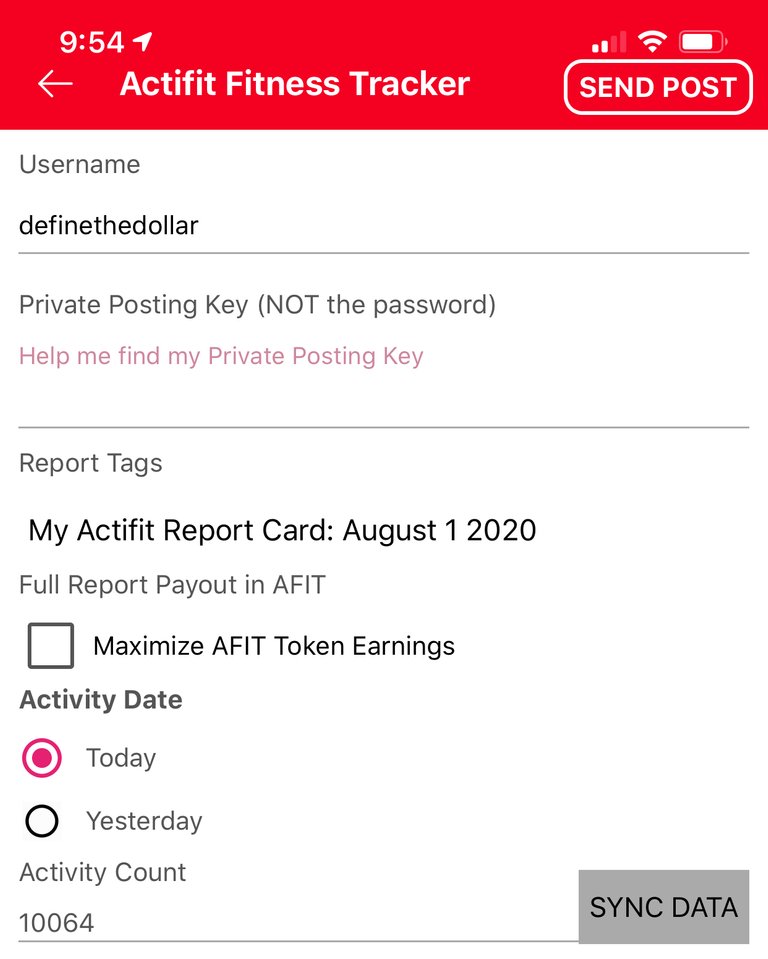 ---
Average Last 7 Days: 15,282
Lifetime Average: 15,990
10k per Day Streak: 130
Longest Streak: 196
Distance on shoes: 881.81 km

#AutomaticWin Tally: 251
#AutomaticWin Streak: 4
Longest Streak: 19
#TripleTen Tally: 112
#TripleTen Streak: 0
Longest Streak: 7
#DoubleDay Tally: 146
#DoubleDay Streak: 0
Longest Streak: 5
Highest Floors: 120
Highest Daily Points: 41,528
Zombies evaded: 0/0
Mindfulness Diary:
Health: 87%
Satisfaction: 80%
Energy: 95%
Productivity: 80%
---
Referrals:


Power up and Hive on!