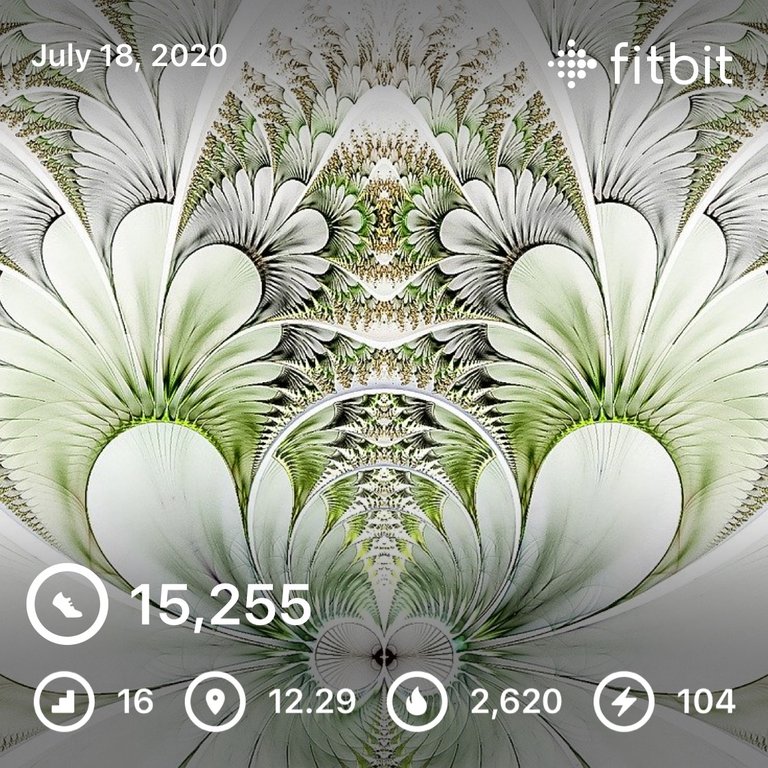 Six thirty again today, and sooo close that I'm going to count it again. 🤩 Not bad on the sleep here for the last week or so. Nice not to drag in the afternoon.
Usual morning routine was routine as usual. I've never seen the volumes this low for such an extended period of time. When it moves, it's going to be explosive...just remains to be seen which direction it's going to go.
I tried again to get myself set up with the DeFi stuff...trying to save enough Eth to pay for the gas fees, but I can't even move them!!! A quarter to try and move fifteen cents of value!!!! 🤬.
This is now EVERY fucking time I've tried to deal with any of these damn tokens, my transaction has been refused...they're all basically locked up and useless. I do not see that Ethereum has any value at all for what it is supposed to be. Seriously pisses me off!!!!

My ActiFit exchange was due yesterday and even though I had the #AutomaticWin and #TripleTen, I forgot to post. 😢 I could have done a "yesterday post," but decided to go out and get another one instead. 💪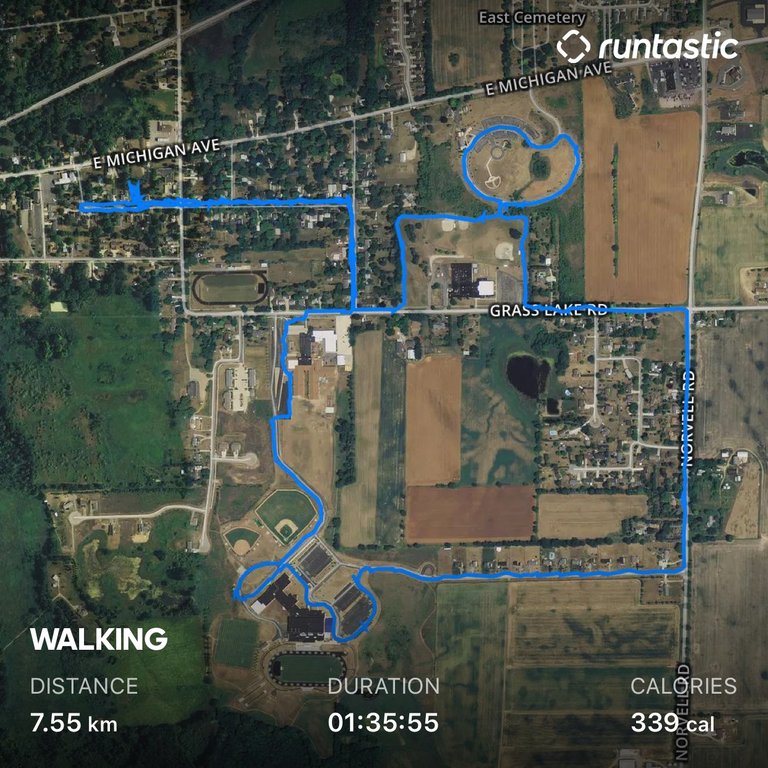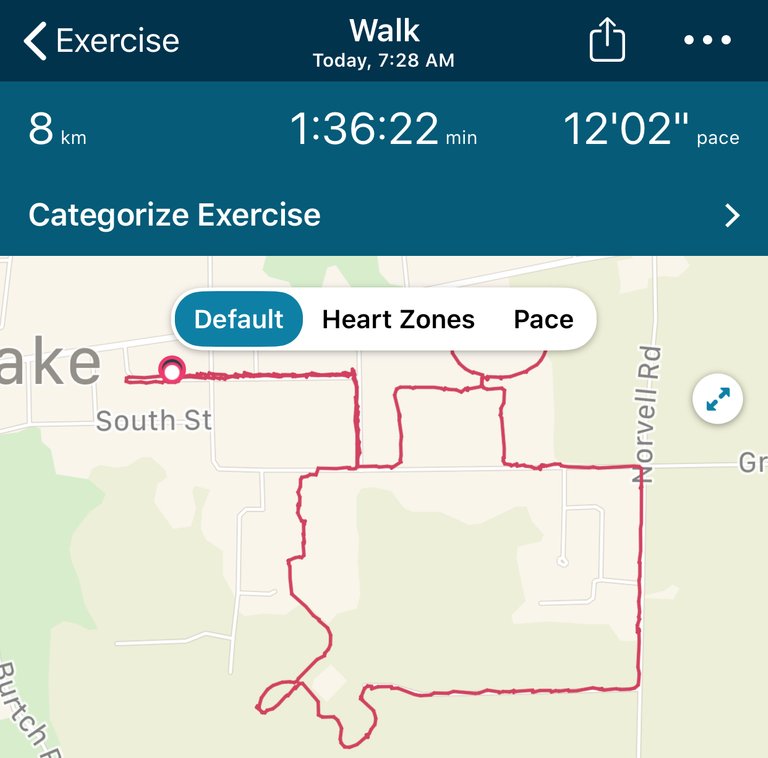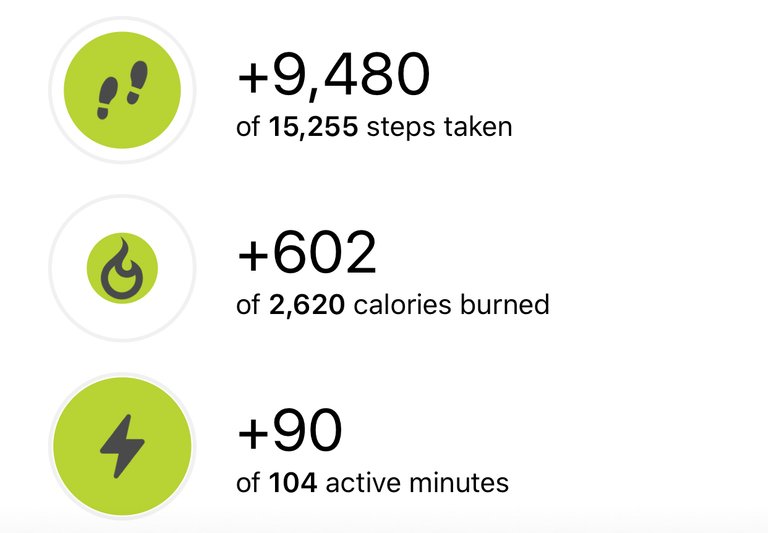 Cool again this morning, had my long stuff on.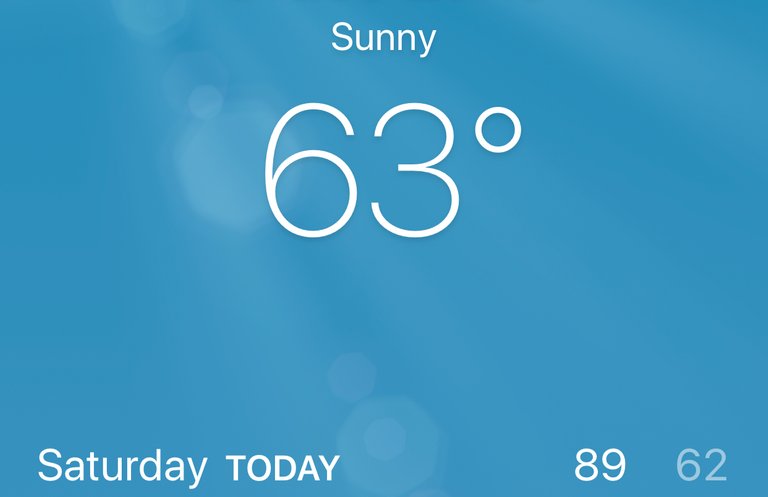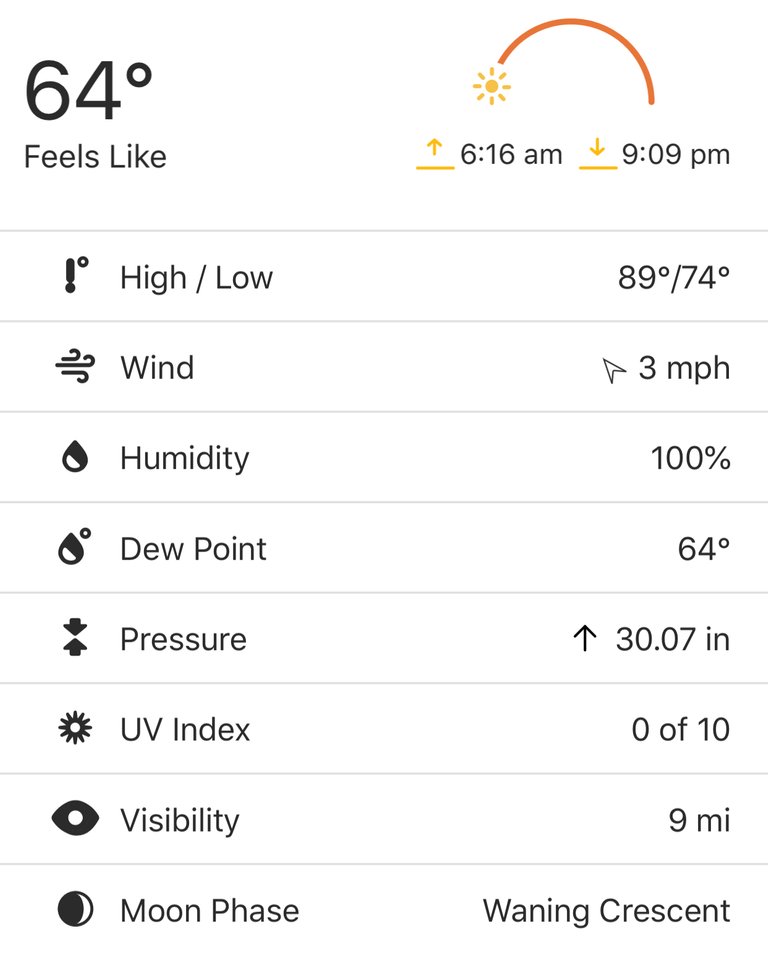 Still, lovely day out, I certainly wouldn't complain, especially when I know what's right around the corner.
Been seeing quite a few Monarch Butterflies lately. 😁 They were critically endangered for a while, but seem to be coming back. They'll migrate all the way down to South America!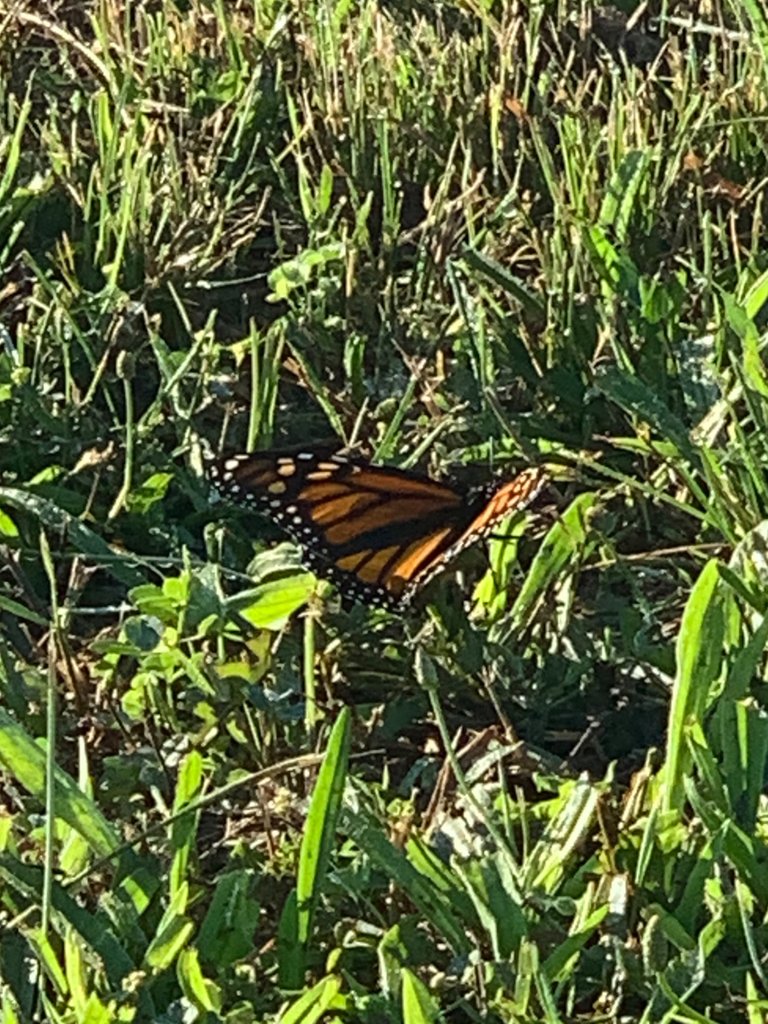 Here's one of these crazy Queen Anne's Lace with the colored Center poking right out.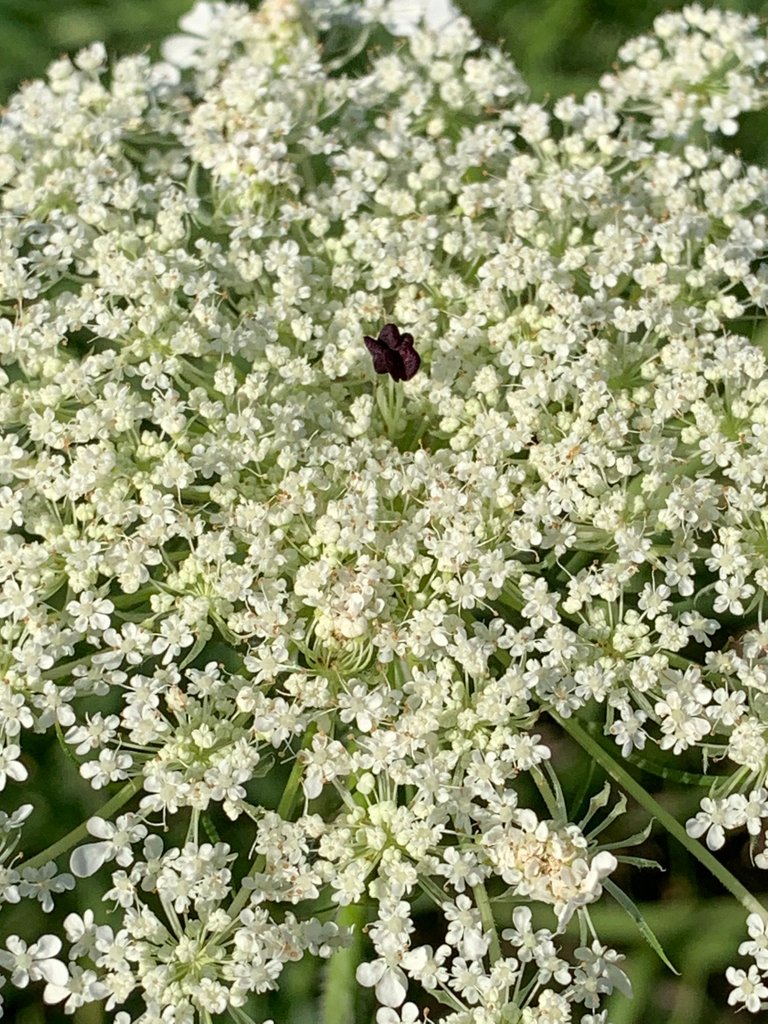 "One side of the mushroom makes you big and one side makes you small..." the caterpillar said.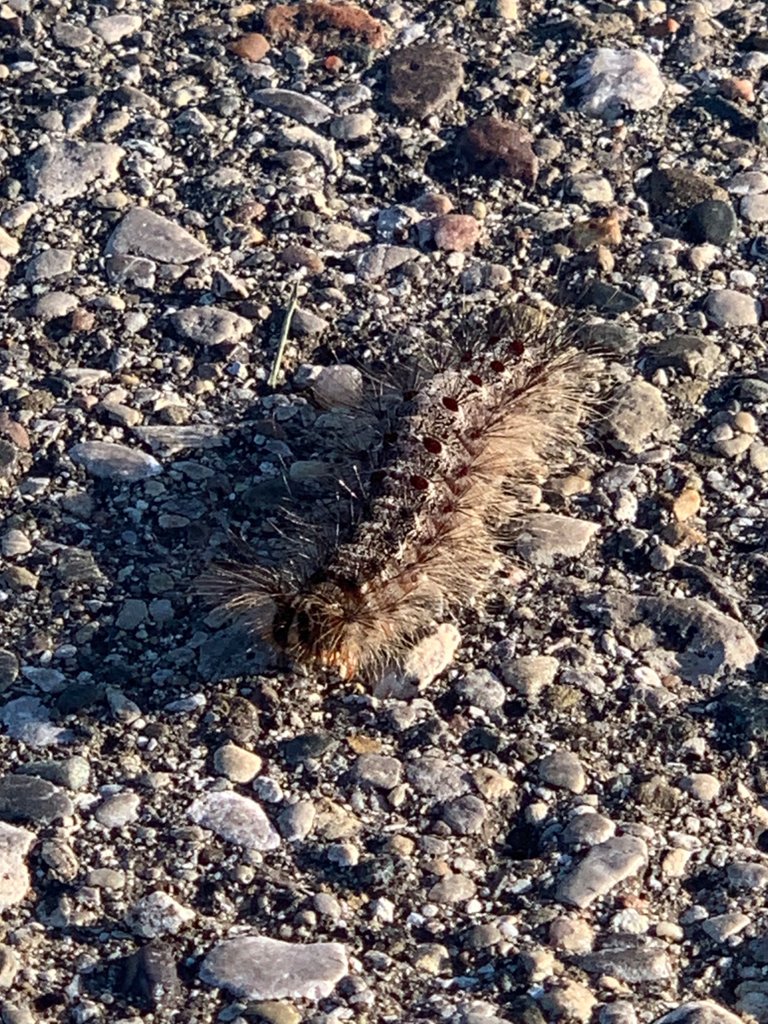 Found these crazy titty shrooms: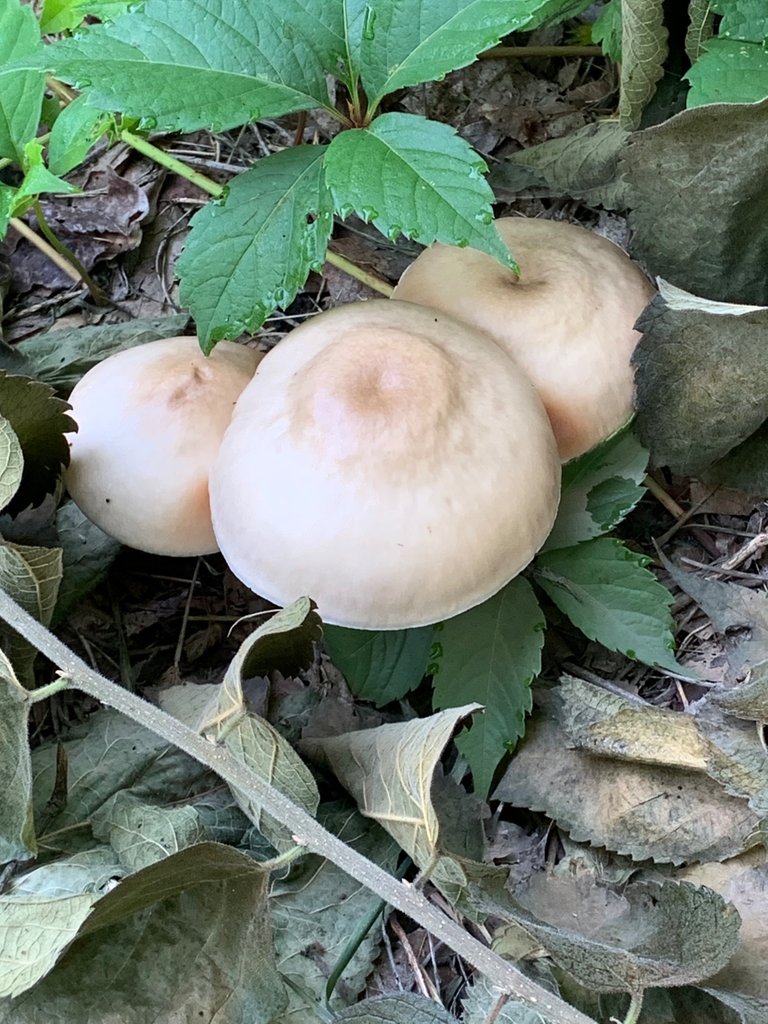 Big boobies! 😜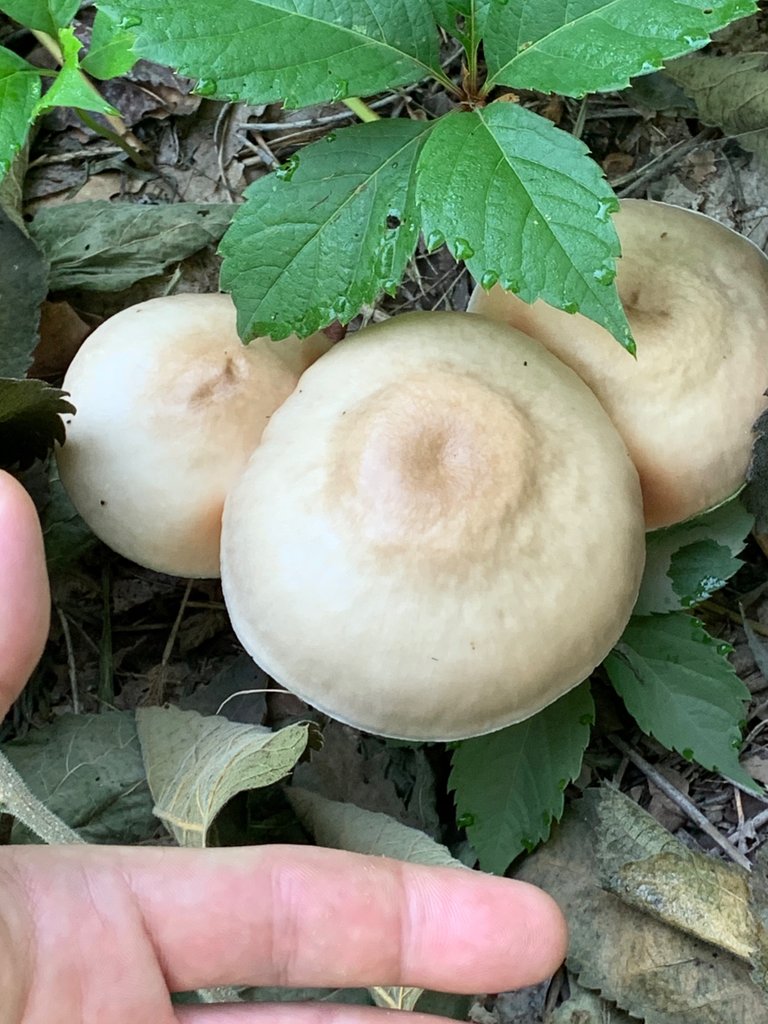 The dragonflies didn't want to sit still today, but I caught one at a distance.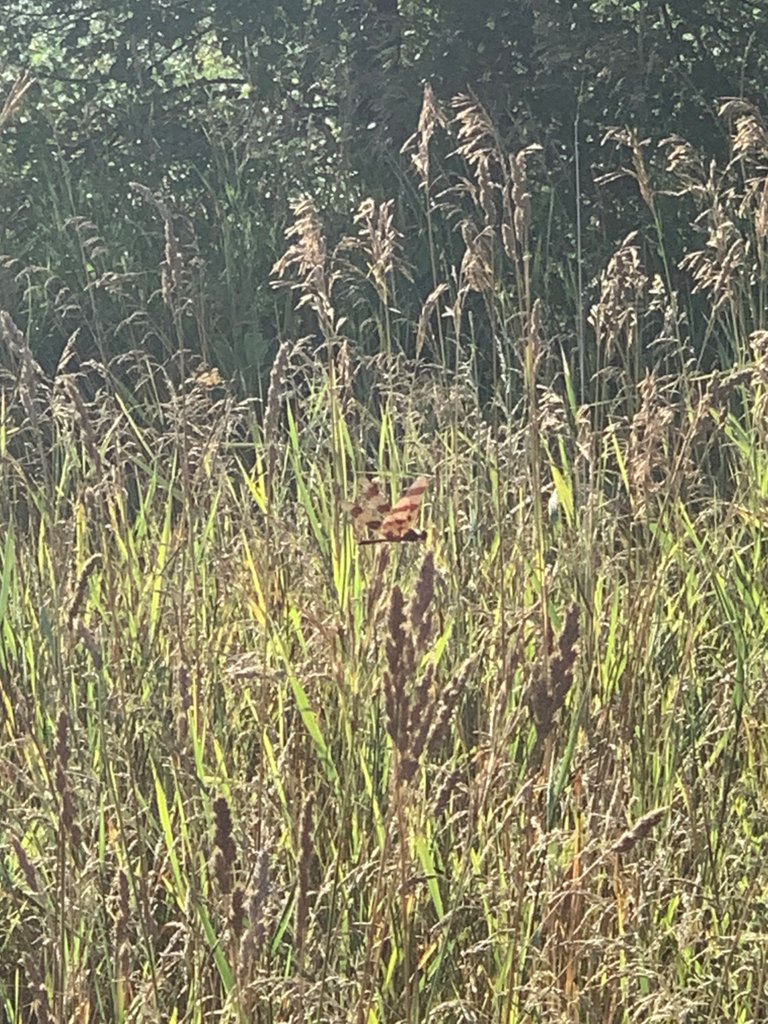 Tall guys like walks in nature too.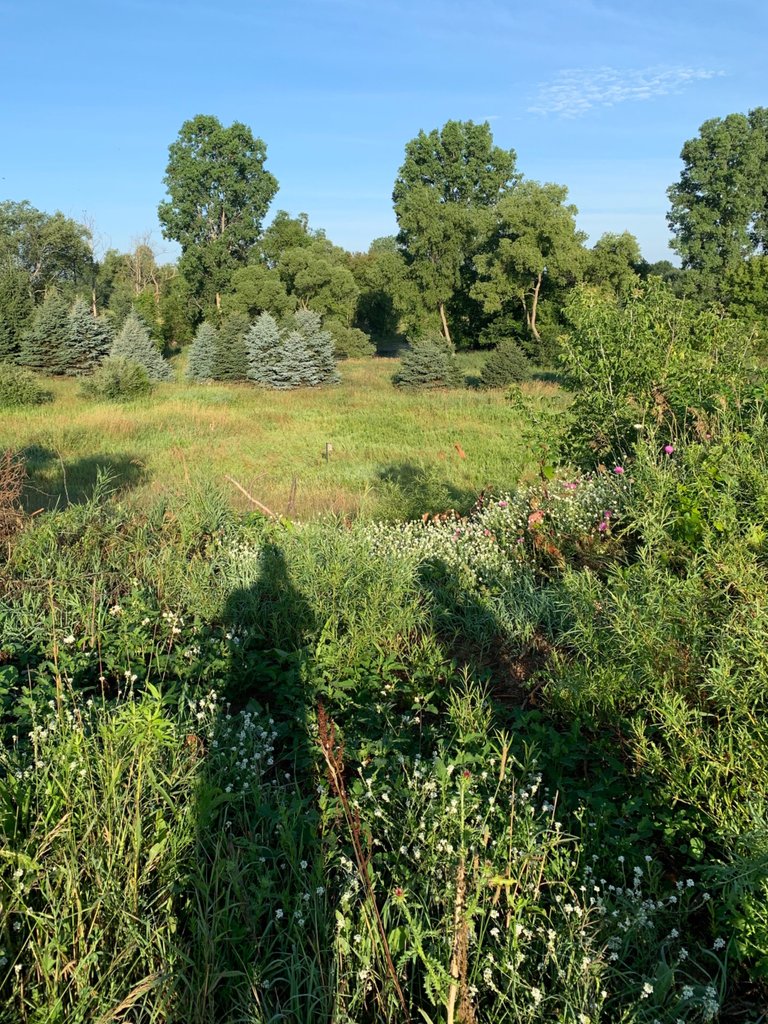 Saw this spider hidey hole...didn't see the spider, though.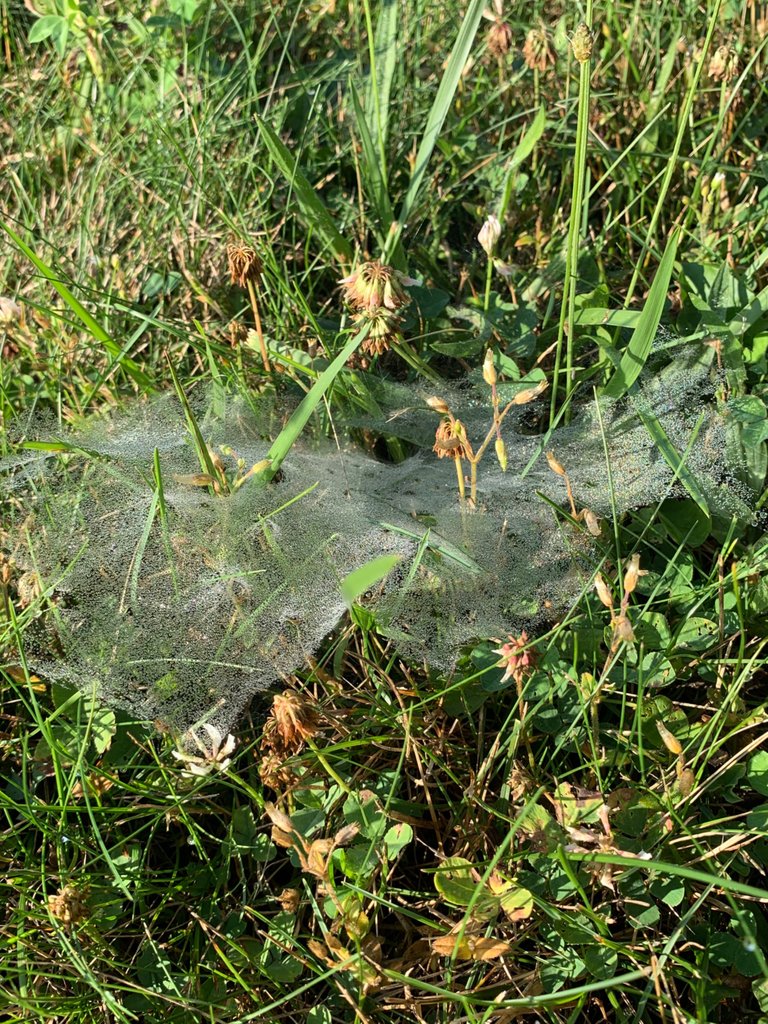 Didn't really do too much for the rest of the day; pretty much just took it easy and played some Xbox. I downloaded a new platformer JuJu, it's alright. Seems to be relatively forgiving in some senses (multiple pathways so you can go back and get stuff you missed) but then it aggravating and touchy like all platformers are.
We made French toast for dinner and watched some Fringe in the evening. I feel a little bad...not only was I not productive today, I was opposite of productive (today was the state Libertarian Convention and I totally played hooky). Dunno 🤷‍♂️ just wasn't feeling it, I guess.
---
No crimes in my dCity today, and the taxes let up slightly, so I got a nicer chunk of SIM but still only a dribble of BEER.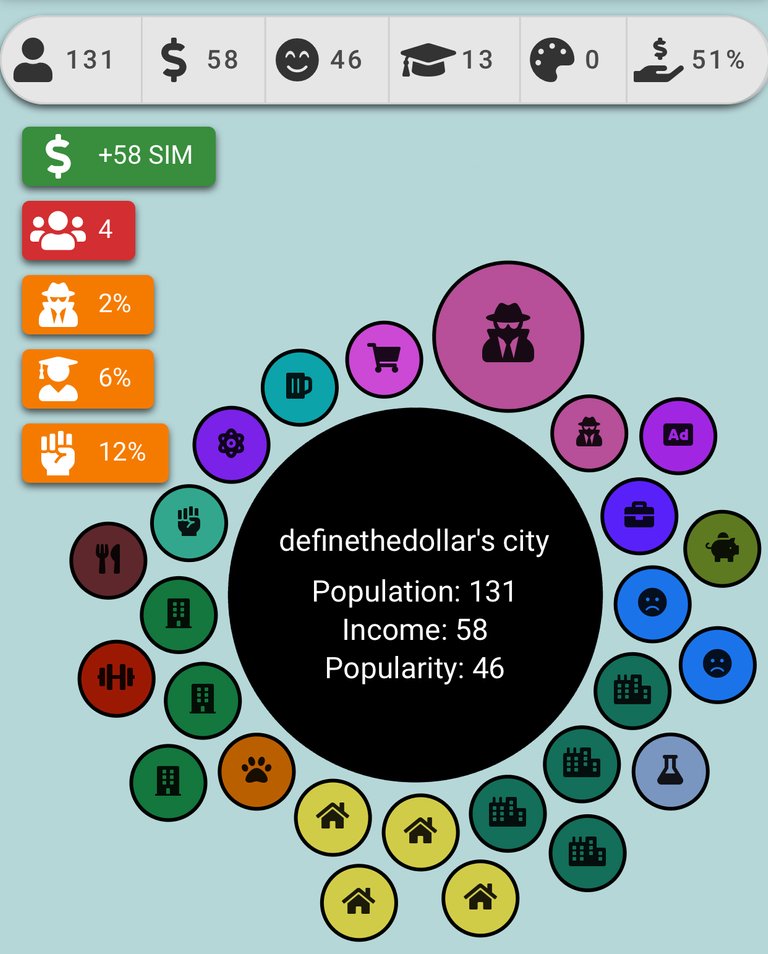 ---
Got all my Holybread tasks done for the day and since I also posted ActiFit, I got two bot votes! 🤑🤑
Struggling a bit now to maintain rank, but not doing too badly.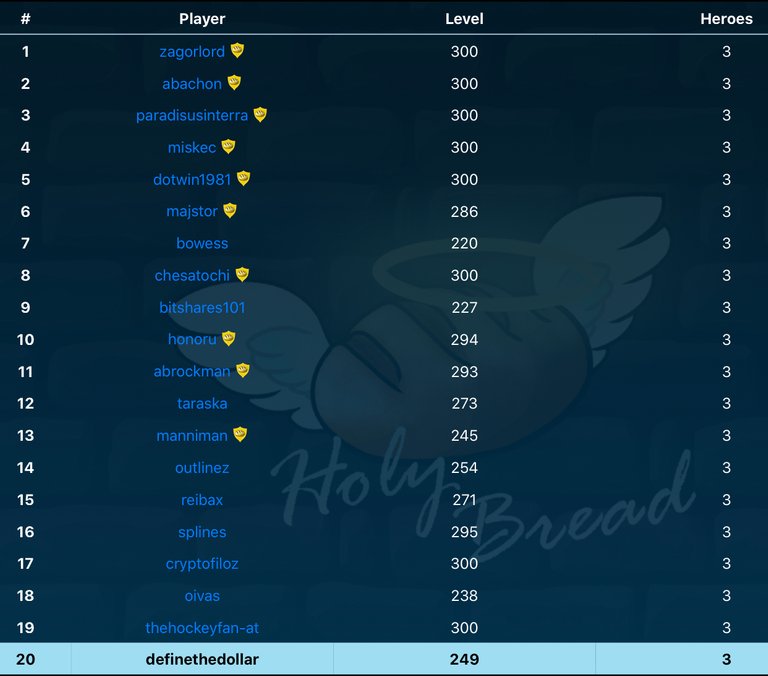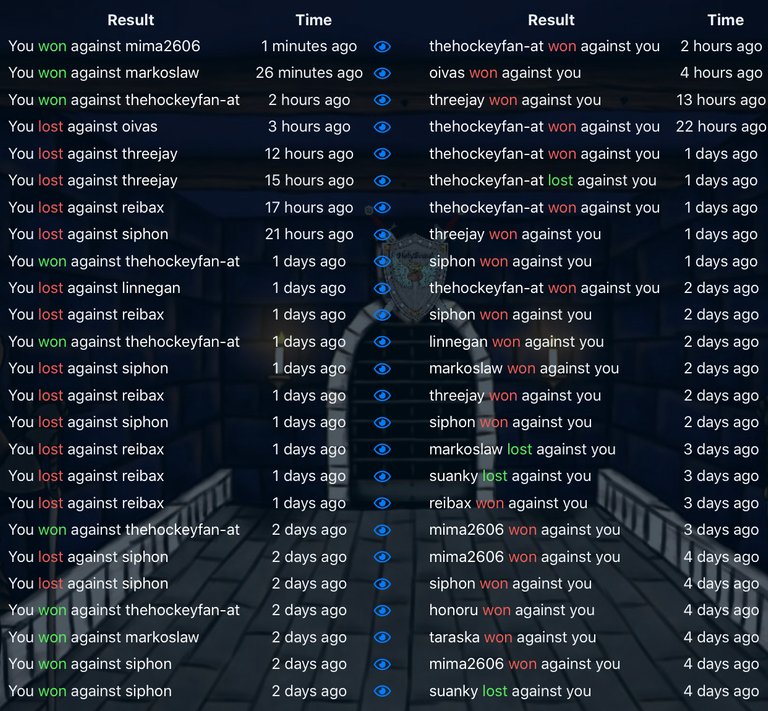 ---
For my Splinterlands quest today I got Life splinter. Once again I came up short as far as DEC for potions, but it was amazing to continue my streak from yesterday! Two days in a row of no losses, straight quest wins, boom boom boom!!! 🤯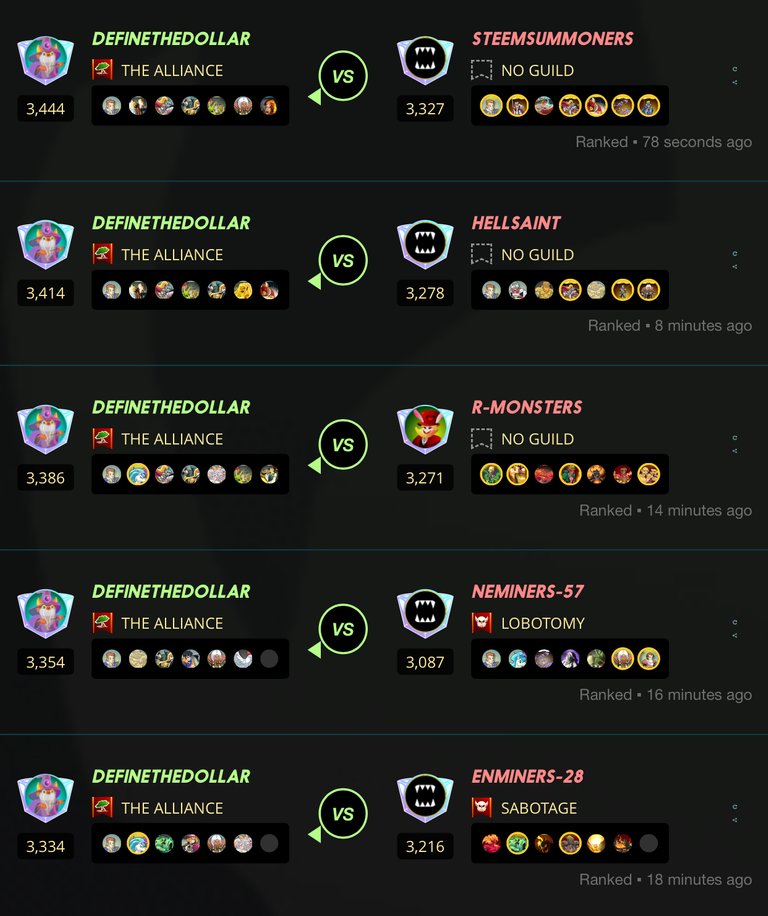 Busted up into Diamond I already! 🥳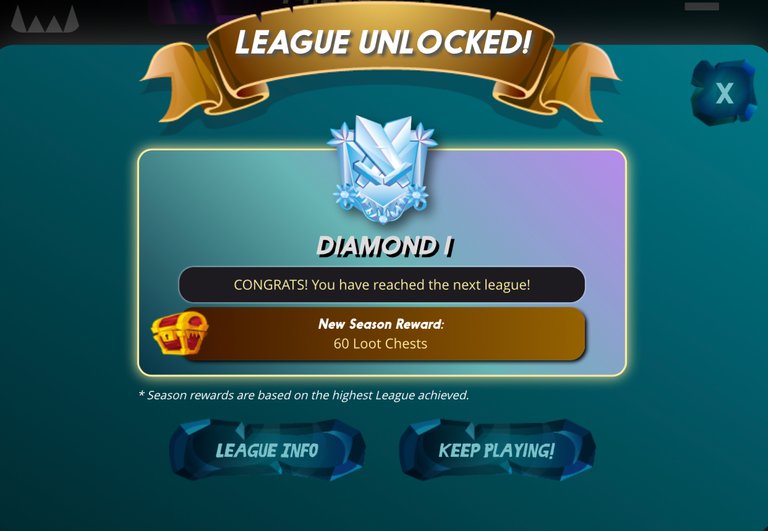 Got the quest done in Diamond I with a potion. Reward have been a little rough lately, though: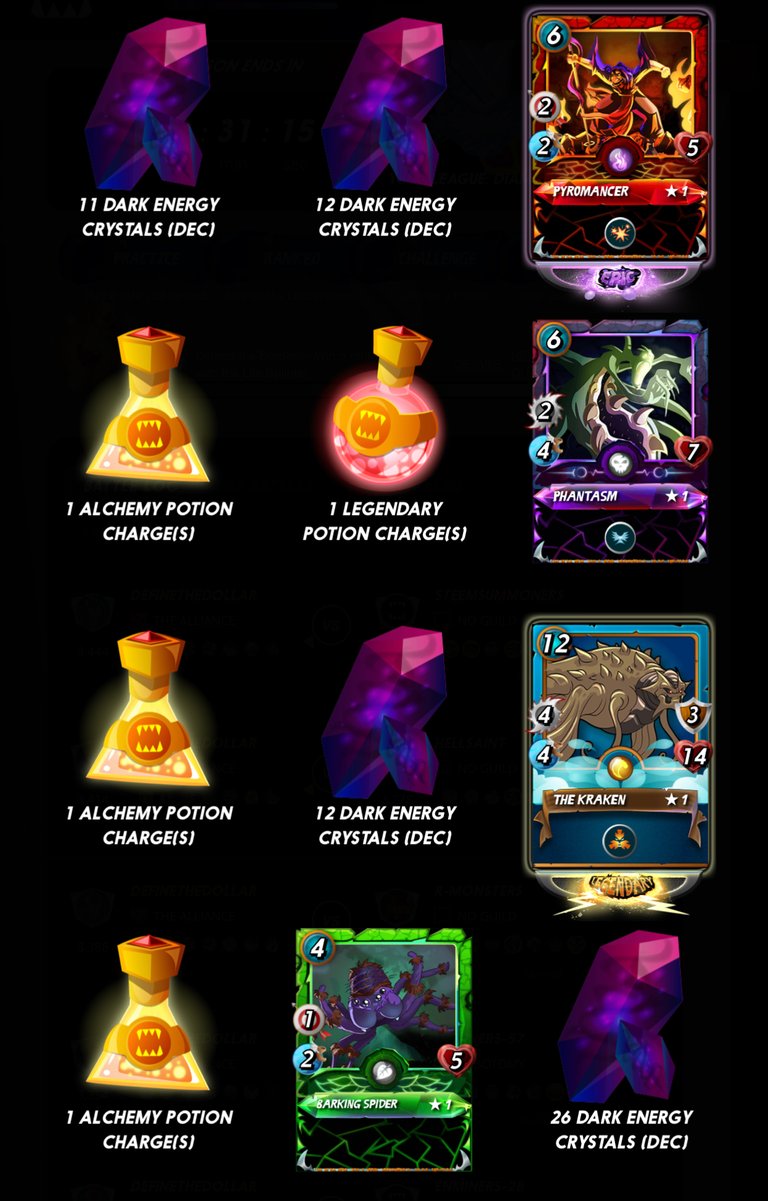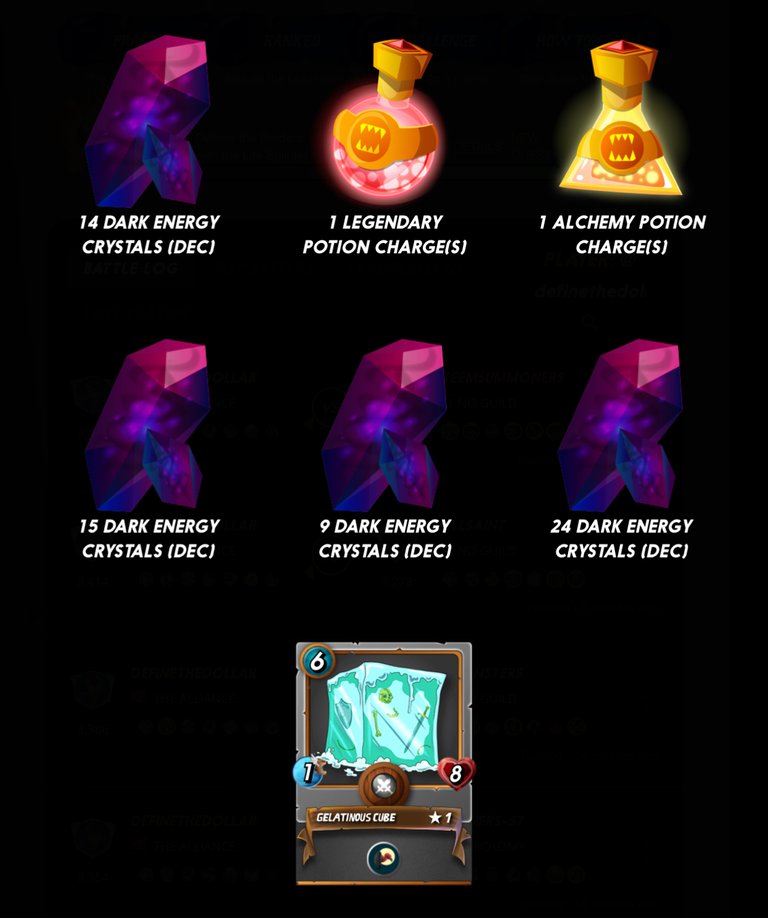 ---
Proof of #AutomaticWin: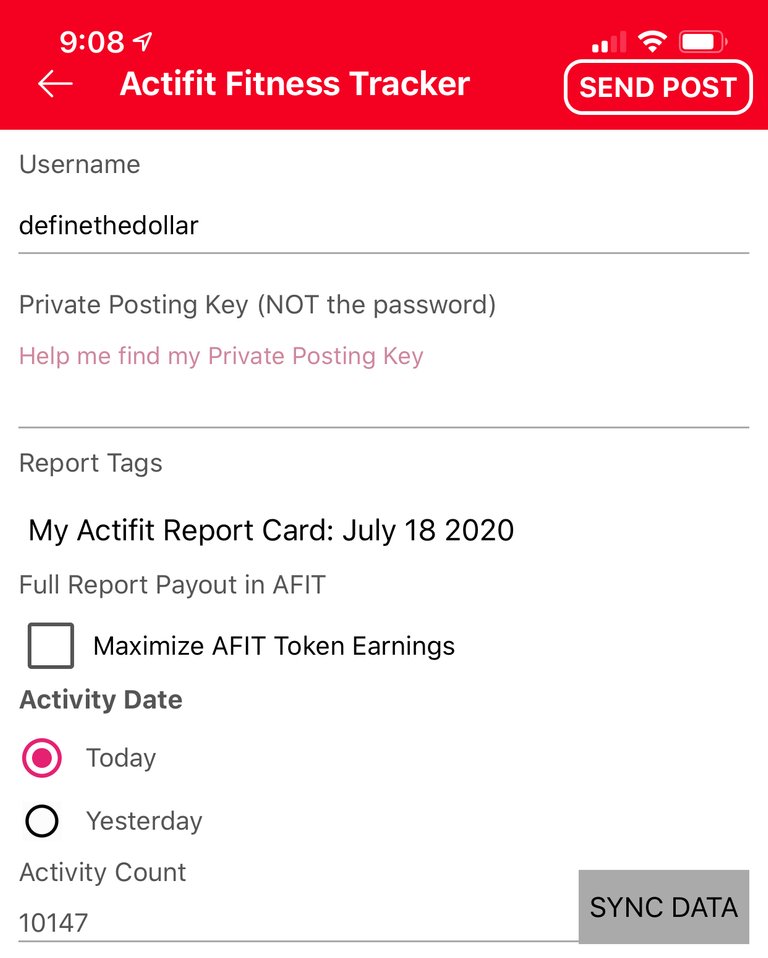 ---
Average Last 7 Days: 13,831
Lifetime Average: 16,012
10k per Day Streak: 116
Longest Streak: 196
Distance on shoes: 790.99 km
#AutomaticWin Tally: 241
#AutomaticWin Streak: 2
Longest Streak: 19
#TripleTen Tally: 110
#TripleTen Streak: 0
Longest Streak: 7
#DoubleDay Tally: 145
#DoubleDay Streak: 0
Longest Streak: 5
Highest Floors: 120
Highest Daily Points: 41,528
Zombies evaded: 0/0
Mindfulness Diary:
Health: 88%
Satisfaction: 74%
Energy: 93%
Productivity: 65%
---
Referrals:


Power up and Hive on!