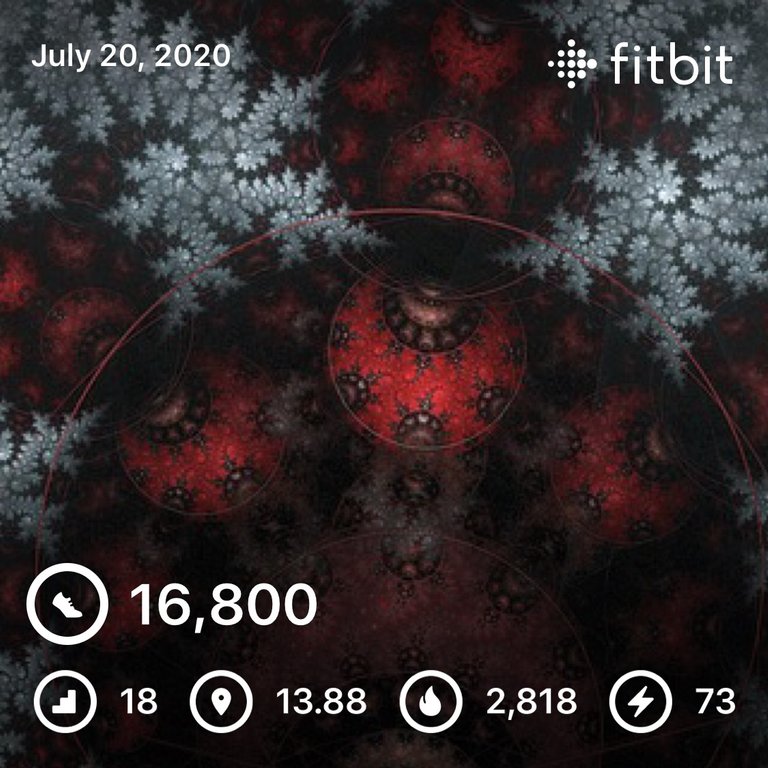 Had a rough one today. Got up at twenty to six with a full two hours and twenty minutes short of a full night. 😢 I've got a feeling that one is going to catch up to me, but wasn't too bad today.
Still really nothing exciting happening during the morning routine. Bitcoin hasn't moved, nothing interesting going on anywhere...I did start a powerdown over on Blurt. Not sure how much of a pain it's going to be, but I'm not messing around with another chain, so might as well try and get some bonus HIVE if I can.
I don't really want to do business with Ionomy, but seems like that might be the only route through. Got a few days yet, so we'll see.
My back has kinda' been bugging me, so I didn't really feel much like going out, but I sucked it up and headed out for a #AutomaticWin. 💪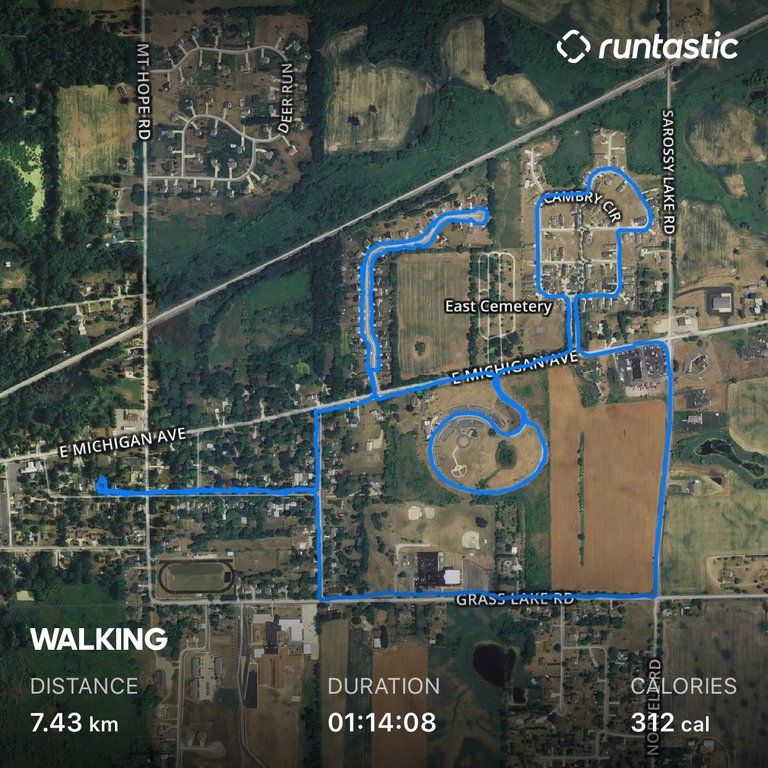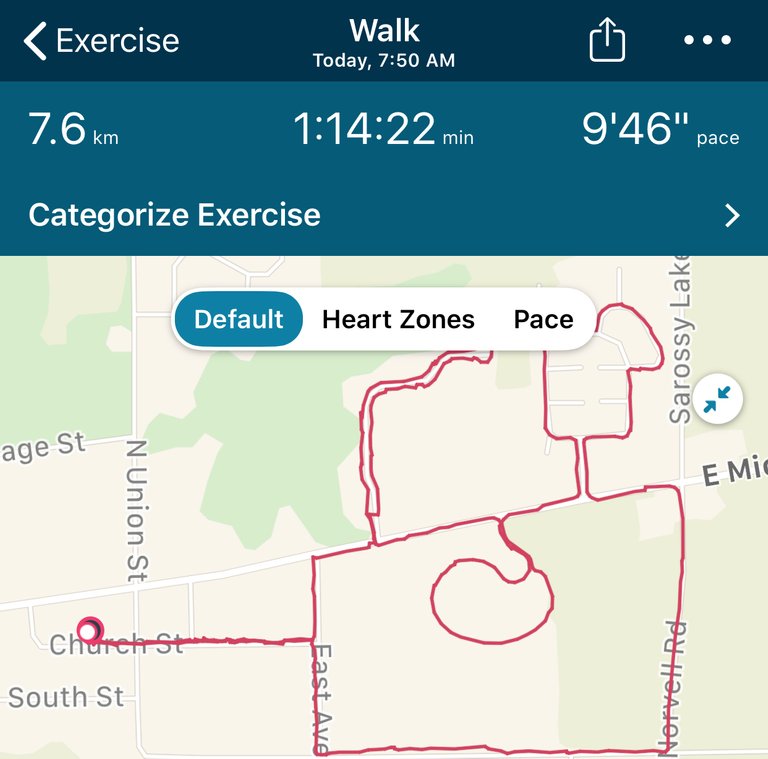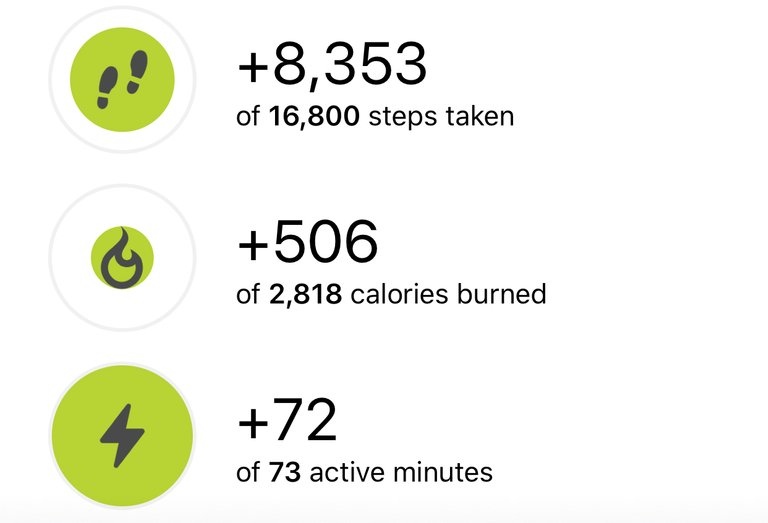 Not too bad out, had warmed up a little by the time I got going. A little cool for my taste, but I had a sweat going by the end for sure!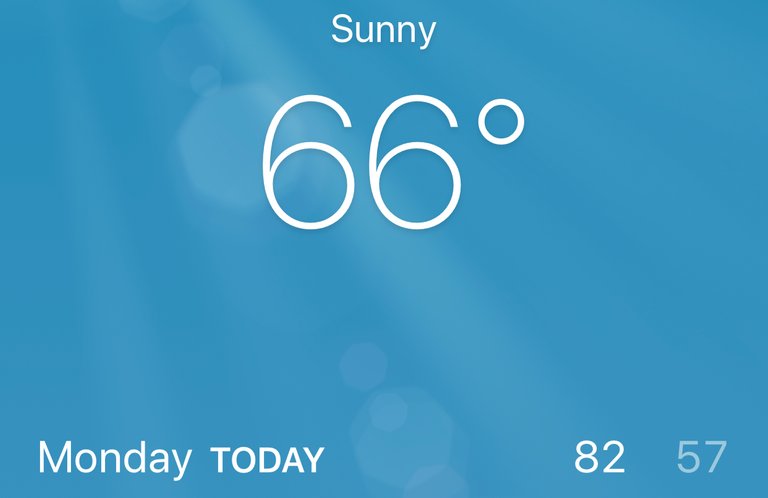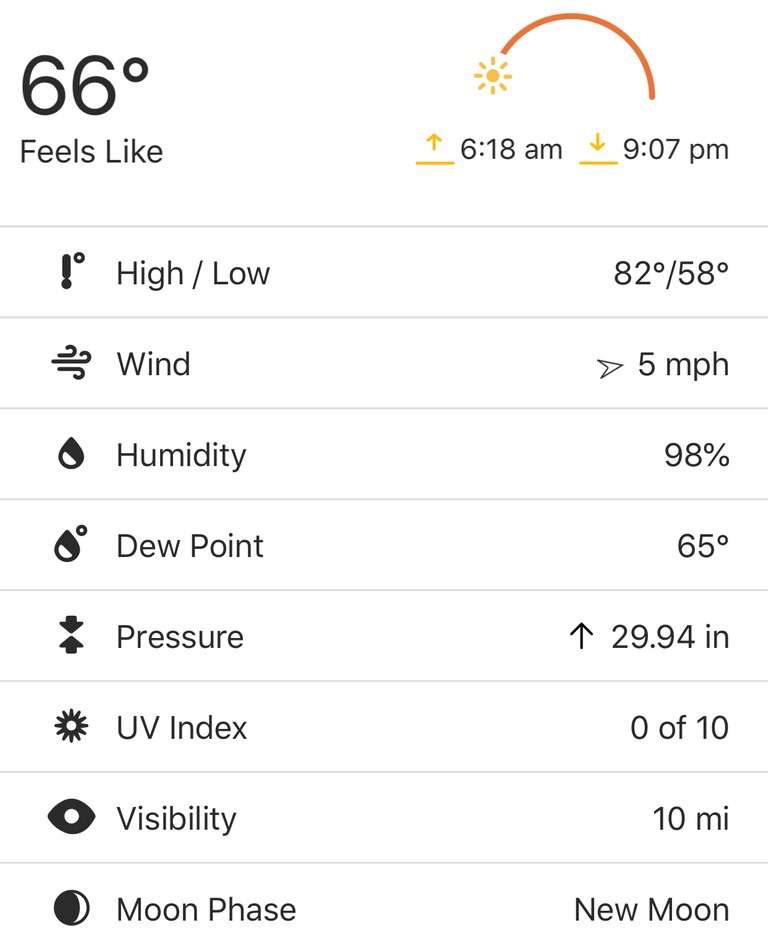 Only got one shot today, my sky photo, totally messed up with a massive spray line. 😡🤬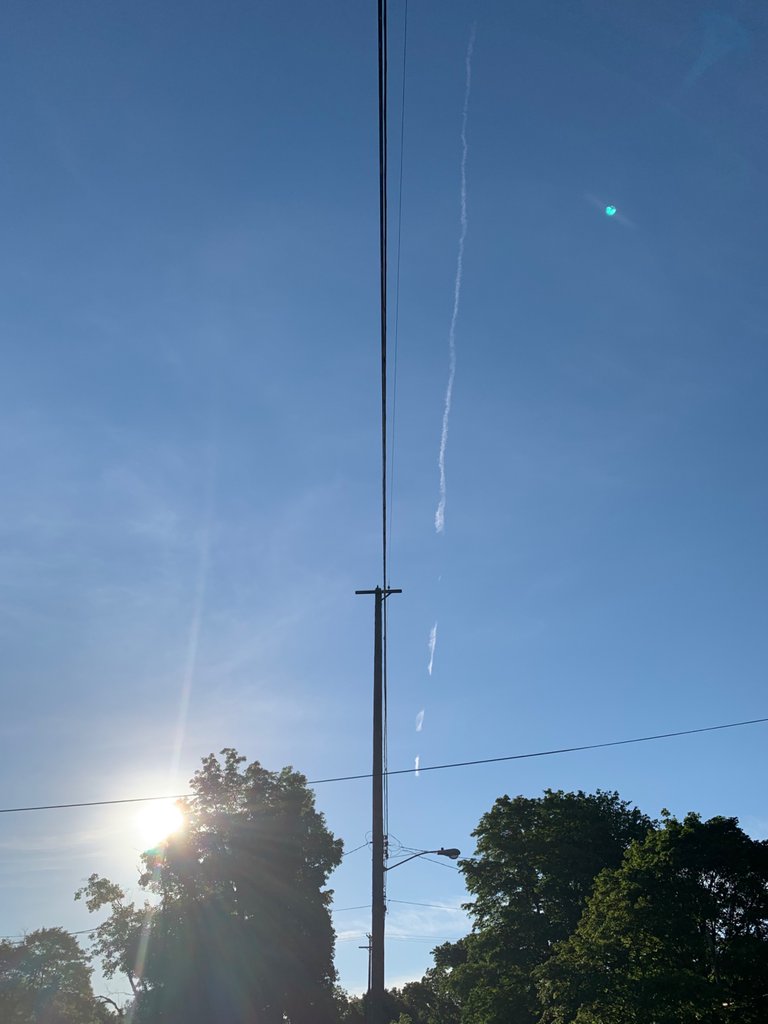 I didn't pay much attention to anything while I walked, concentrated on my math. Did I make any progress? What do you think? Nearly convinced myself that I'm a failure at this point.
Shortly after I got back, I headed into town for a bit and ran a couple errands I needed to get done.
I did my little civil disobedience and went into a store without a face covering...you see, it's "mandated" by the governor's executive order (which does not at all carry the force of law), but people with medical conditions preventing them from wearing a mask are exempted.
HIPPA (which is actually a law) says, however, that the store owner/employees can't ask you what your medical condition is, they just have to assume you have a valid reason. Yeah, my condition is asshole with two brain cells. 😜
In the afternoon I played some JuJu on the Xbox. Made some progress and popped a couple cheevos. 🏆 Didn't want to completely waste the day, so I headed out to the garage and putzed around for a while.
I had a batch of the tinned copper that had been sitting in acid for a couple days, so I pulled them out and got them all cleaned up and put in the copper pile, then put in a new batch with brand new acid.
I've been using the same stuff for a couple weeks...still acidic, but wasn't really bubbling anymore. Definitely went wild when I put the new acid in.
I was planning on trying to grow some tin crystals with it, since it should have been basically saturated with stannous chloride, but it should have been clear and it was nearly black, so I figured there were rubber contaminates and other junk in there that wasn't worth messing with.
In the evening I made some leftover pizza for dinner and we watched some more Fringe. Man, it's gotten complicated and weird with people crossing between realities and doubles of everybody. Still pretty entertaining, though.
---
No crime today in my dCity, so got my daily SIM income. Taxes are still high, but at least I'm running at full capacity for the moment.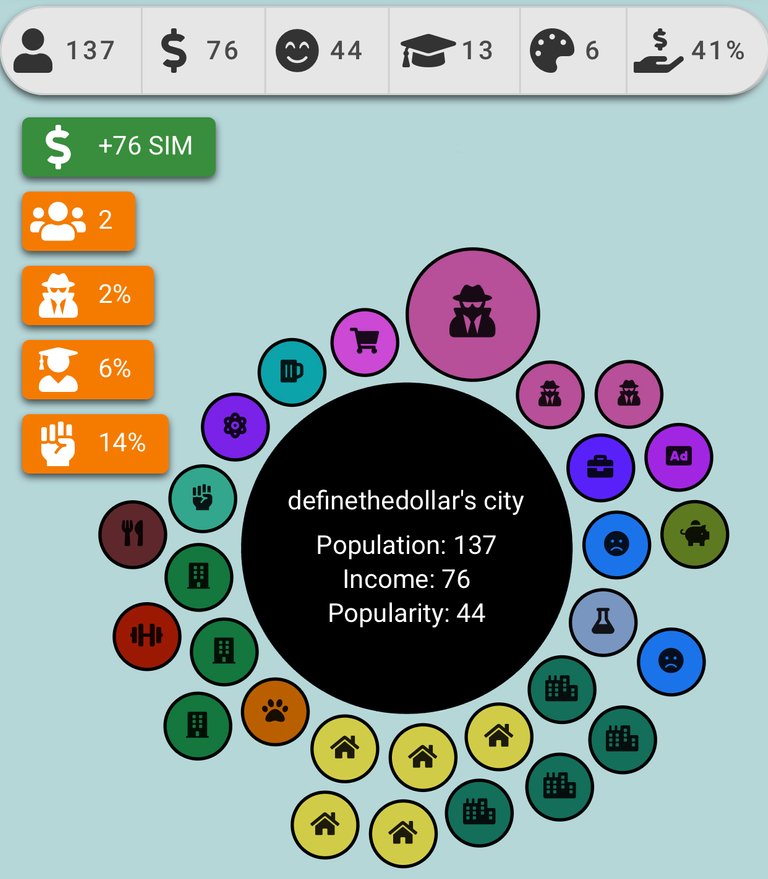 ---
Got all my Holybread tasks done today without too much trouble. The arena is still a bit of a bugger, but I've been pulling out my wins nevertheless.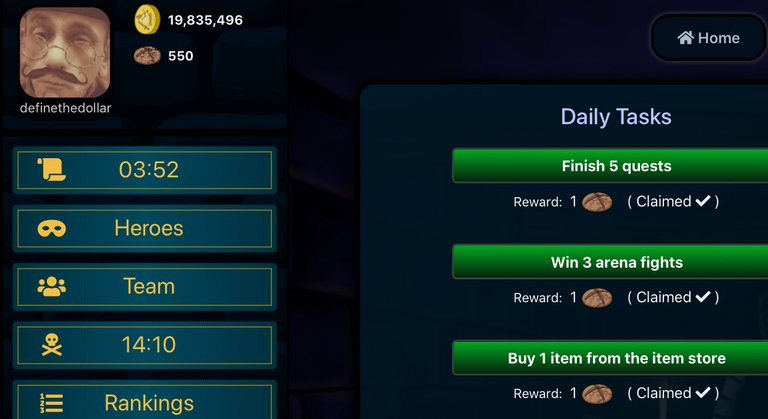 Not been able to get back into the top twenty, but hanging on.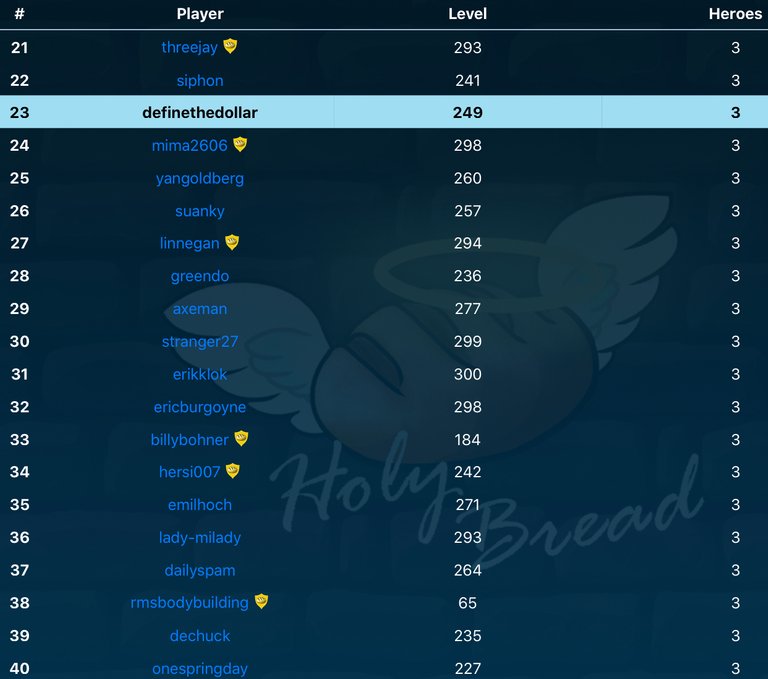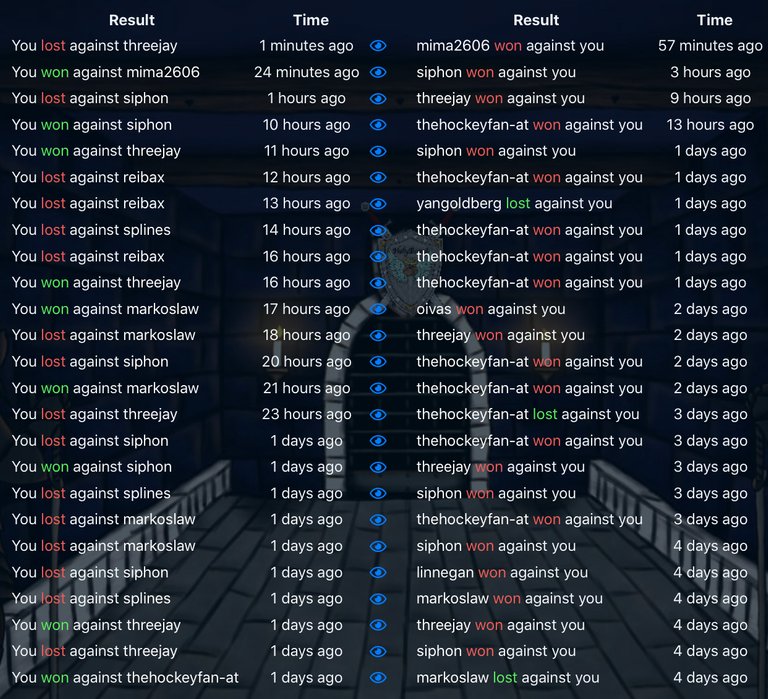 ---
I got Life splinter for my Splinterlands quest today, but for some reason I wasn't really feeling it, so I tossed the dice and came up Water splinter instead.
Today was pretty much just frustrating. Bouncing around and ending up lower than when I started. 😡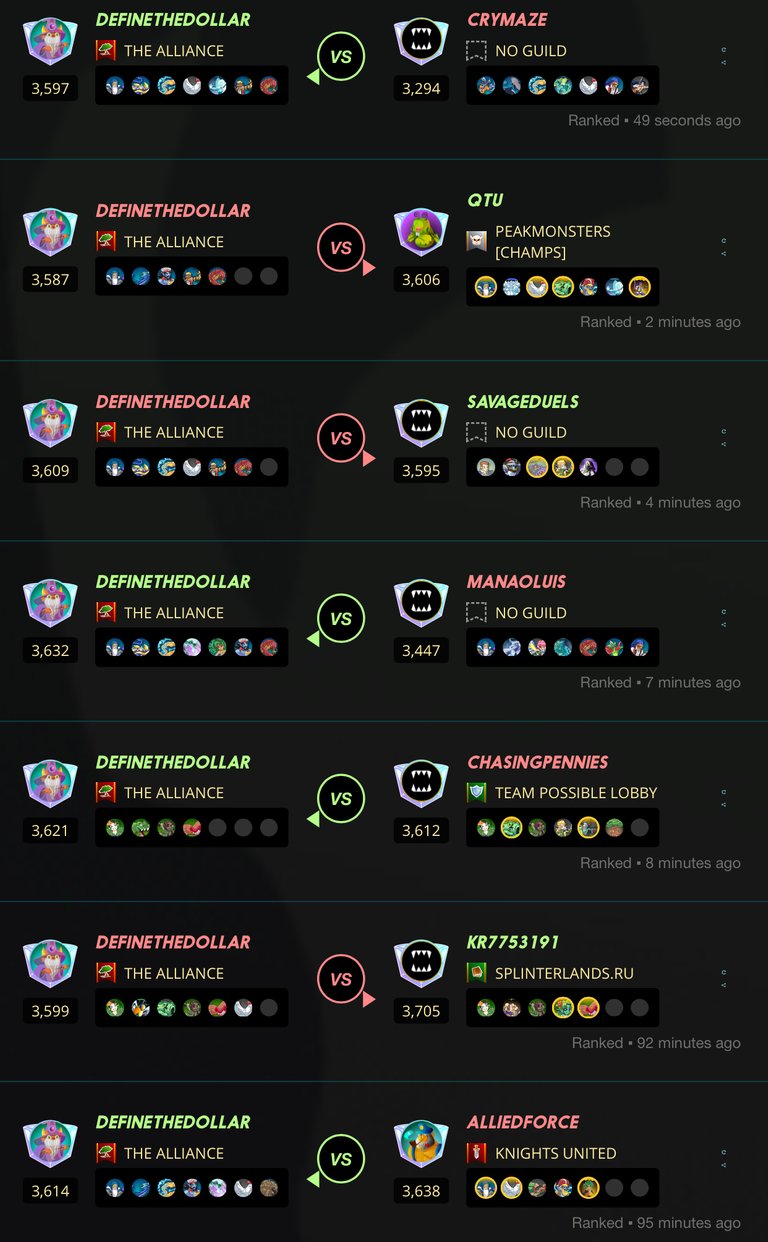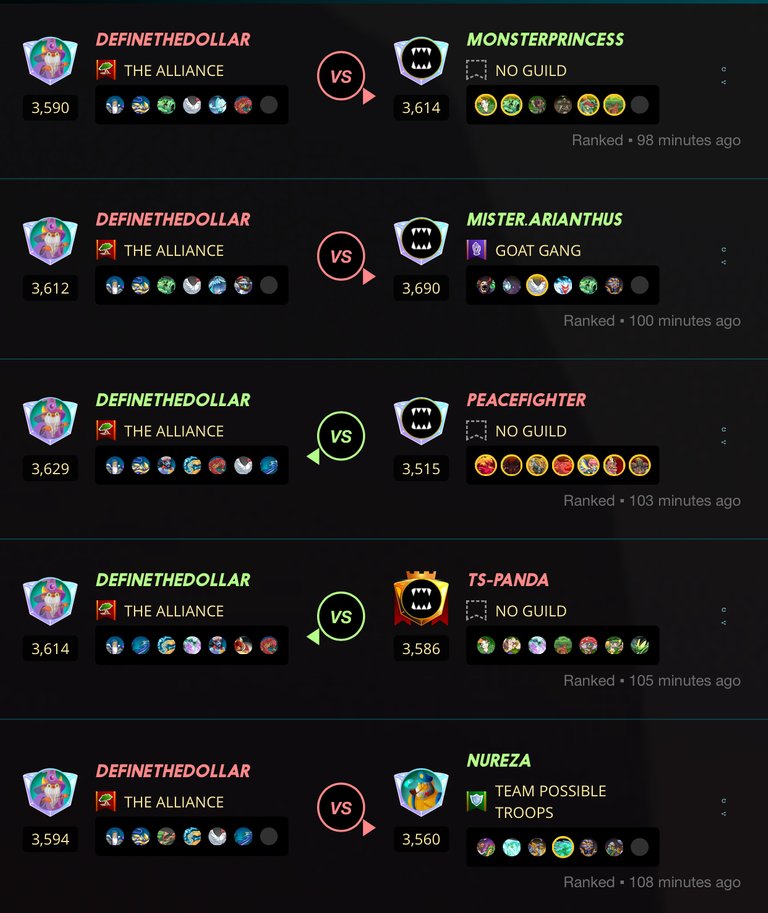 Got the quest done in Diamond I with a potion. Pretty good rewards today, got a gold foil epic and an Untamed pack: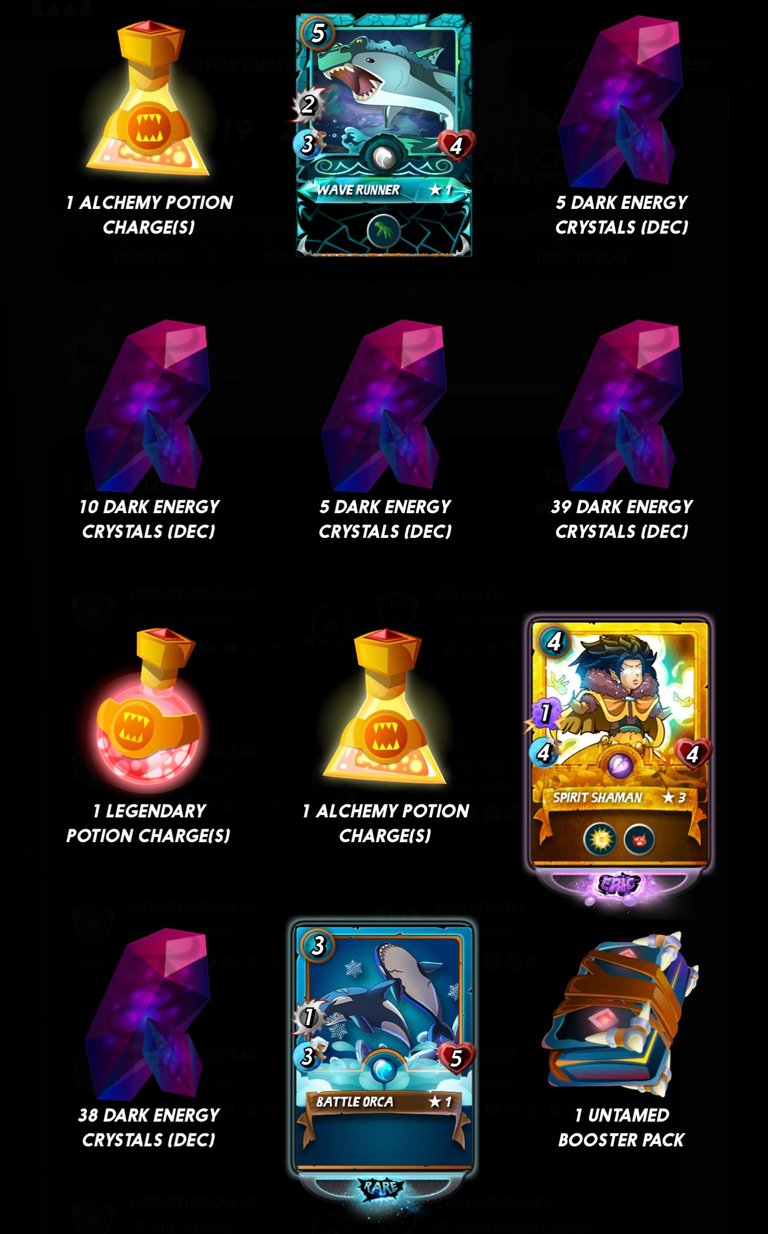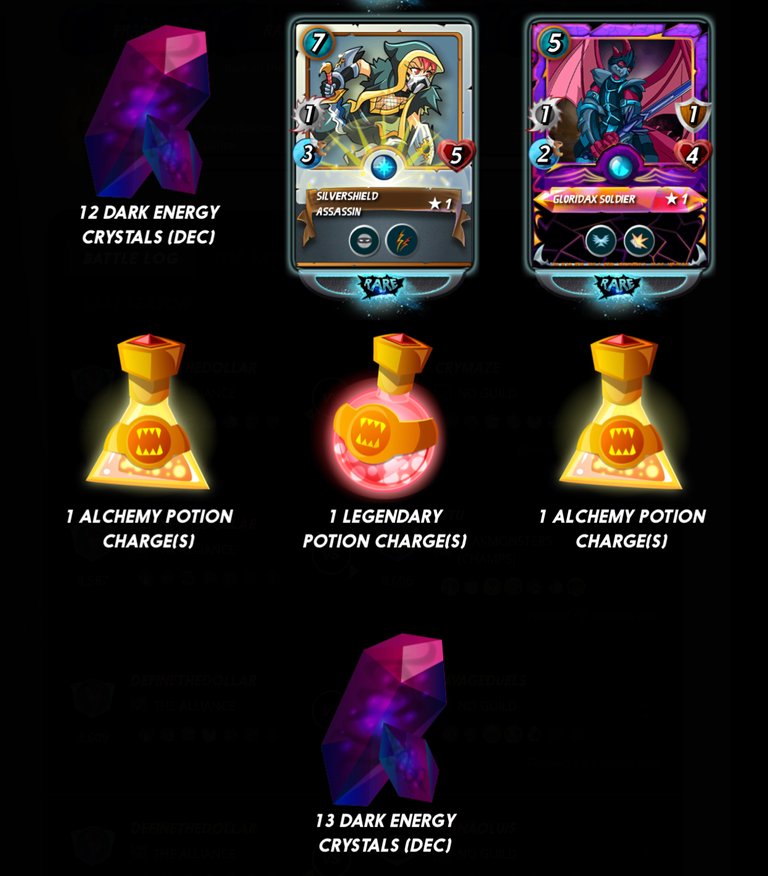 The pack turned out pretty good as well: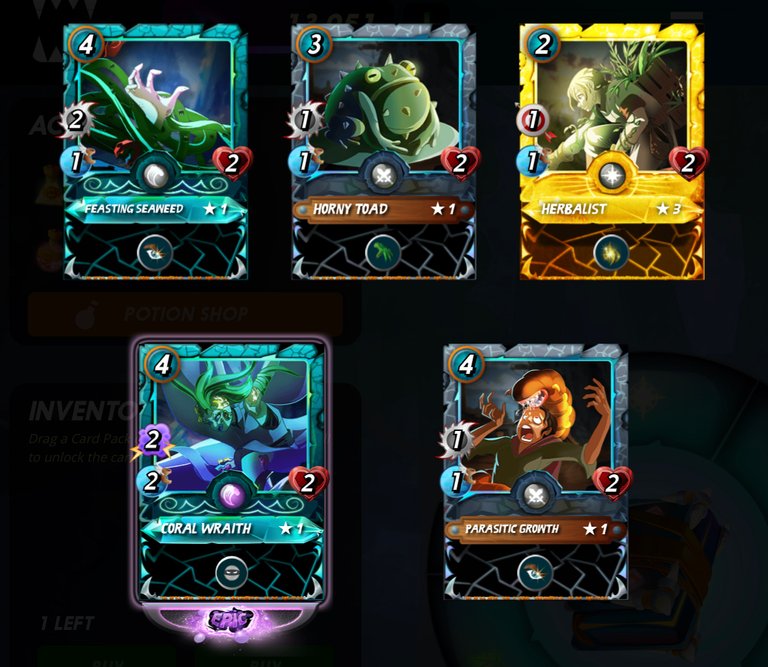 ---
Got my stats for the last week. Glad to see some green arrows after last week's all red! 🥳 Five minutes down on sleep ain't no thang, so that's close enough to be green too. 😛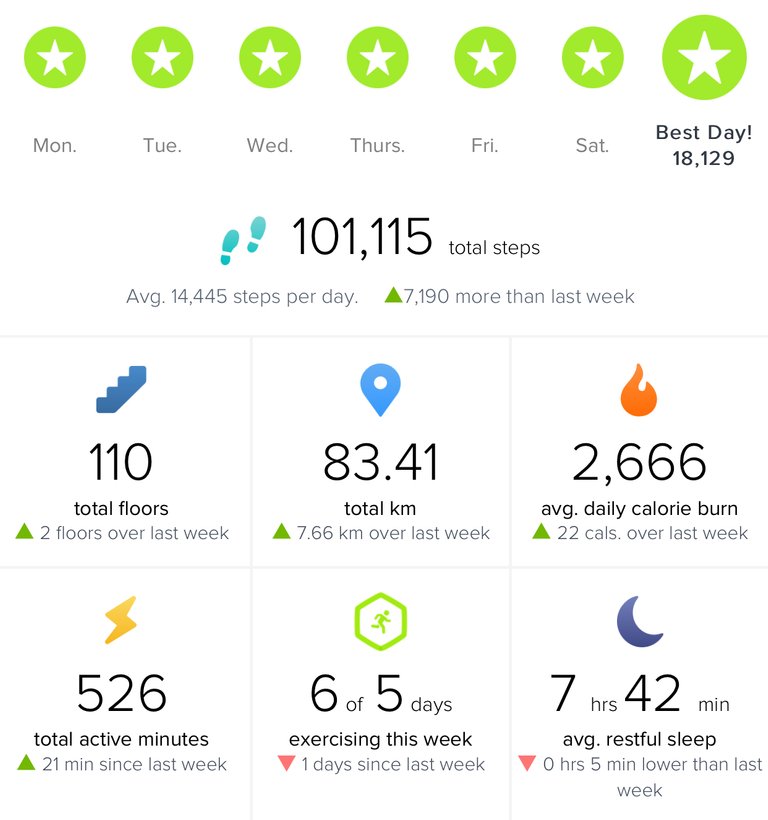 ---
Proof of #AutomaticWin: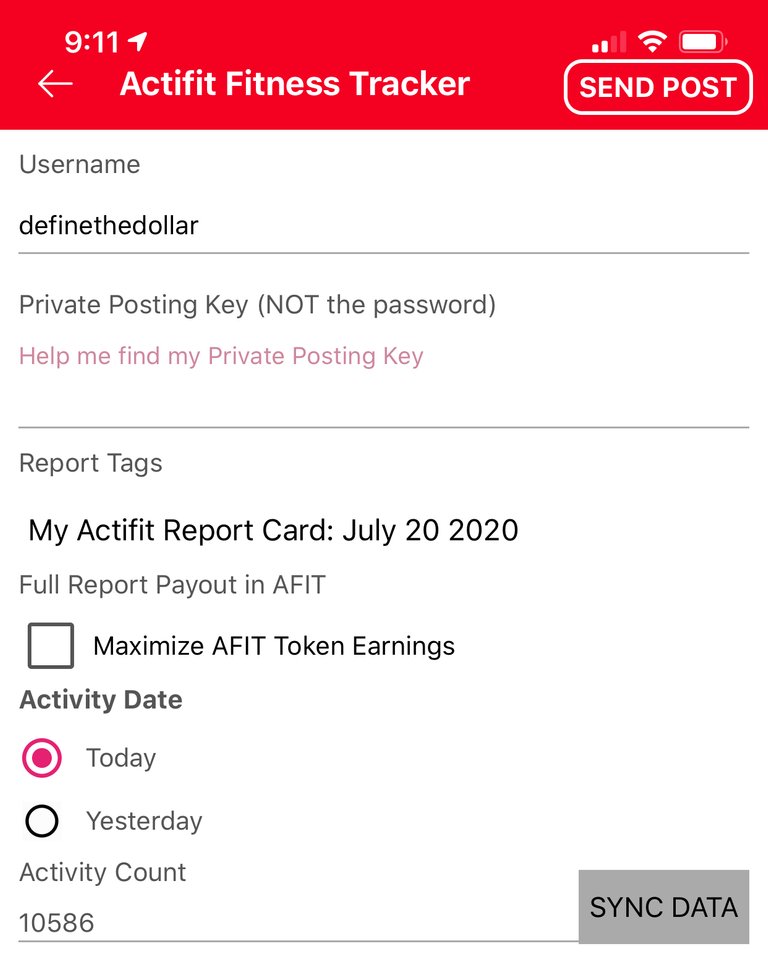 ---
Average Last 7 Days: 15,376
Lifetime Average: 16,017
10k per Day Streak: 118
Longest Streak: 196
Distance on shoes: 807.74 km

#AutomaticWin Tally: 243
#AutomaticWin Streak: 4
Longest Streak: 19
#TripleTen Tally: 110
#TripleTen Streak: 0
Longest Streak: 7
#DoubleDay Tally: 145
#DoubleDay Streak: 0
Longest Streak: 5
Highest Floors: 120
Highest Daily Points: 41,528
Zombies evaded: 0/0
Mindfulness Diary:
Health: 85%
Satisfaction: 74%
Energy: 94%
Productivity: 74%
---
Referrals:


Power up and Hive on!