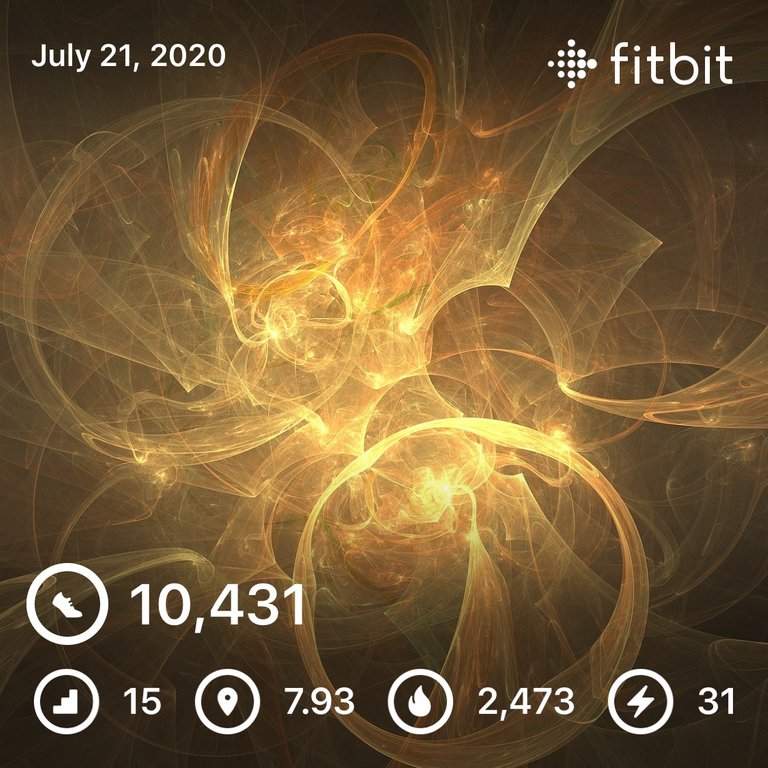 Up a little before six today and another hour short on sleep. I did drag a little in the afternoon despite hardly doing anything, but not enough to actually lay down and take a nap (although it might have been nice just to get away from my body for a while).
Bitcoin actually broke out of its falling wedge, and got a little pump up a couple hundred bucks. The volumes still just aren't there, though, so looks to me like it could come right back.
There was also a nice little pump in the HIVE price, but looks like maybe just a couple deep pockets buying and then it came nearly all the way back. Still, a couple of percent gains are good to see.
My back has been bugging me somewhat lately, and I've kinda' just been pushing through it, but today it was seriously hurting. 🤕😭
I wanted to get out, and I seriously debated just going around the block, but it really was that bad. So no maps or pics or anything interesting on that front today. Hopefully it'll be better tomorrow and I can get out properly, but we'll have to see.
I played JuJu on the Xbox for a while and got all the way to the exceedingly, stupidly, insanely difficult end boss. I tried to beat it double digit times and then rage quit.
Made a bit more progress on Saints Row 2, but didn't pop any cheevos or anything.
In the evening I popped mad pain killers and met with my Calculus students. Only like four or five showed up, but I think it helped them. We're looking at parametric and polar coordinate systems and doing Calculus on them.
Afterward, Wenche made pasta and meat sauce for dinner, I played a ton of Splinterlands, and still had nearly five thousand steps to go so I did laps around the living room to keep the ten thousand steps per day streak going. I got it done and we watched some Fringe before bedtime.
---
Yay! No crime again today in my dCity. 🤩 Got my SIM and BEER. 🤑 Thinking about maybe saving up for a beerfest, but at .036 BEER per day, saving five would take like a century. 😢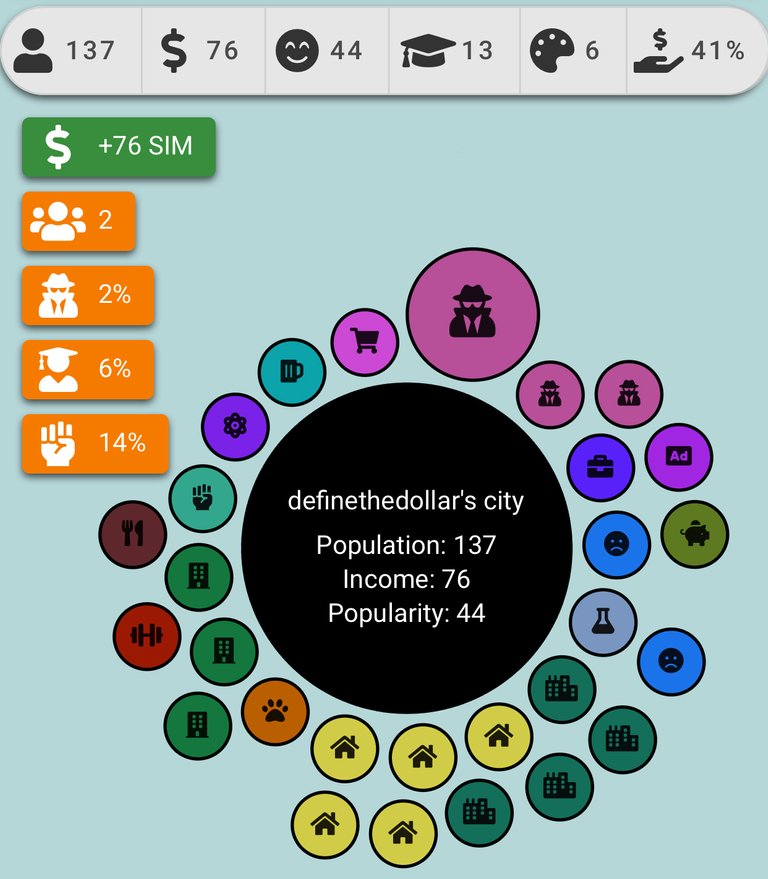 ---
Got all my Holybread tasks done again today. 👍 Had enough gold saved up to renew my potions, so trying to recover a little bit from that expenditure. My third hero (archer) is lame and I can't seem to get any good items for her.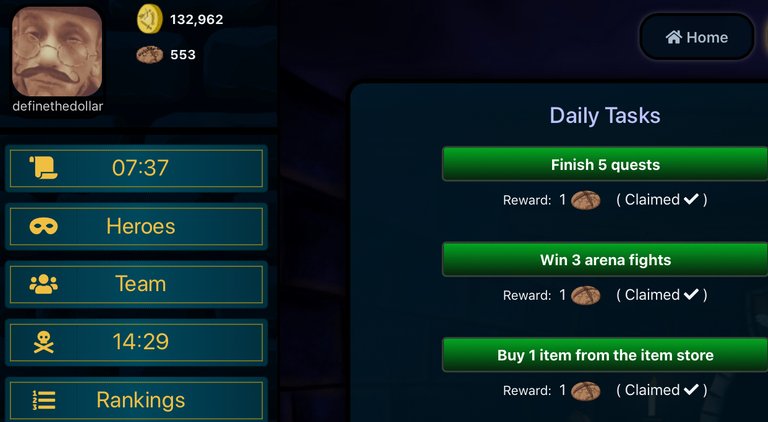 Pushed back up into the top twenty!!! 🥳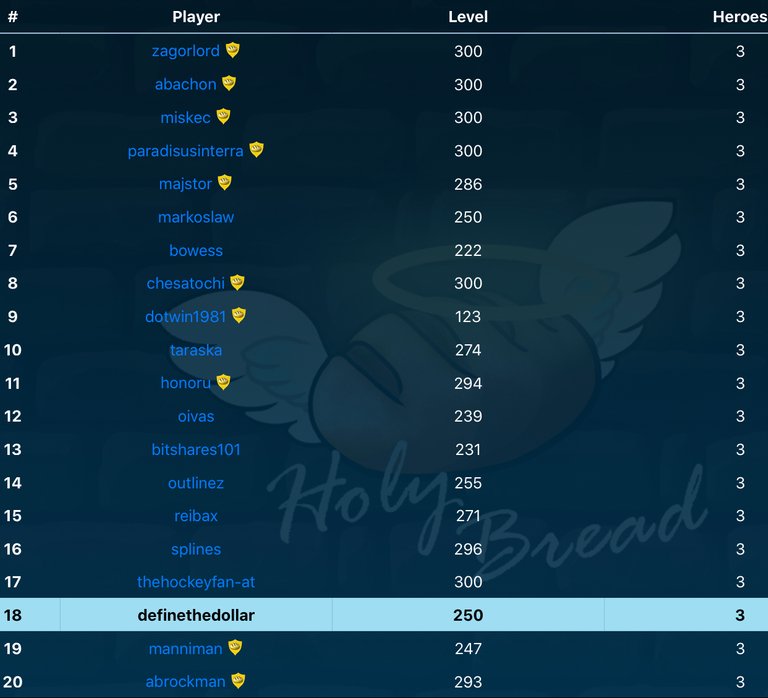 ---
My Splinterlands quest was Fire splinter today. I ended up playing quite a bit (more than I really wanted to, actually), but definitely made some solid progress as a result.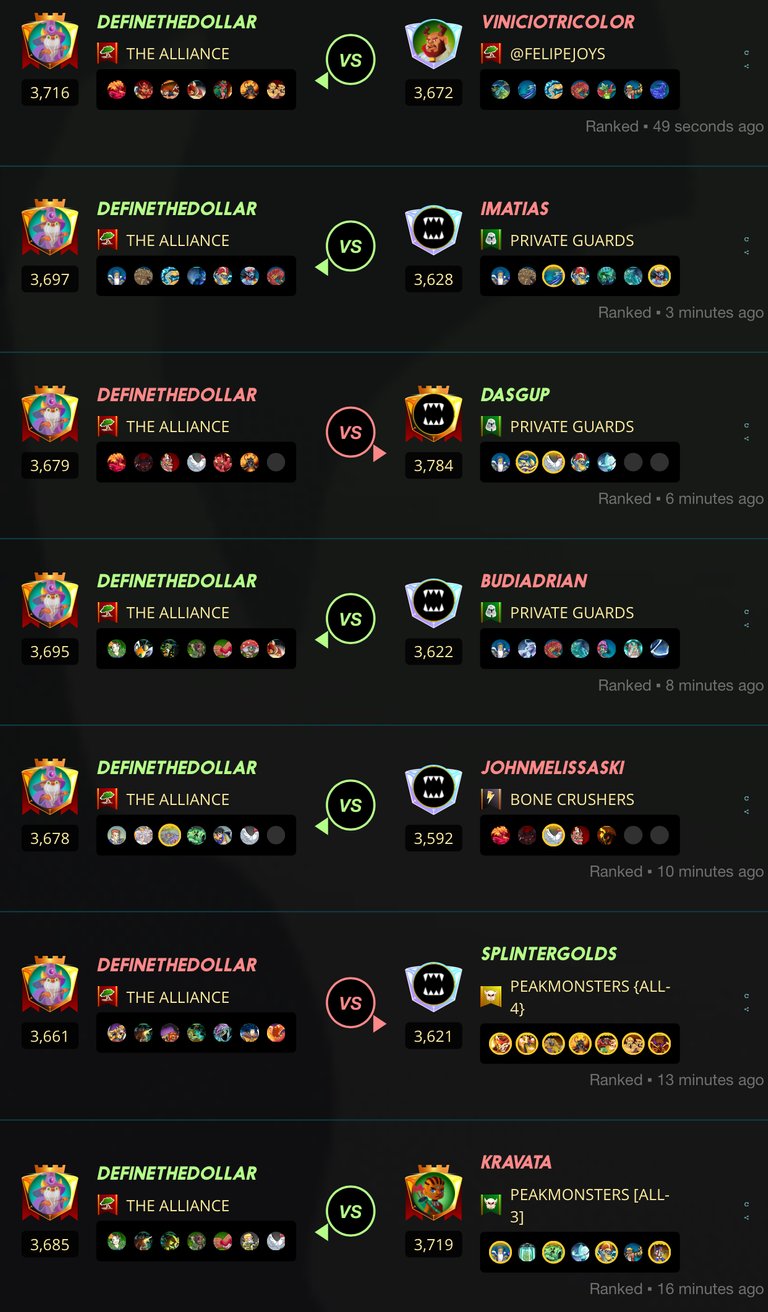 Finally quit bouncing around at 3600 and broke up into Champion III! 🤗
I set my goal to complete the quest in Champion, and it kept screwing me when I tried, but I did eventually get it done with a potion.
Rewards were quite nice today! I got a couple epics and a nice bit of DEC: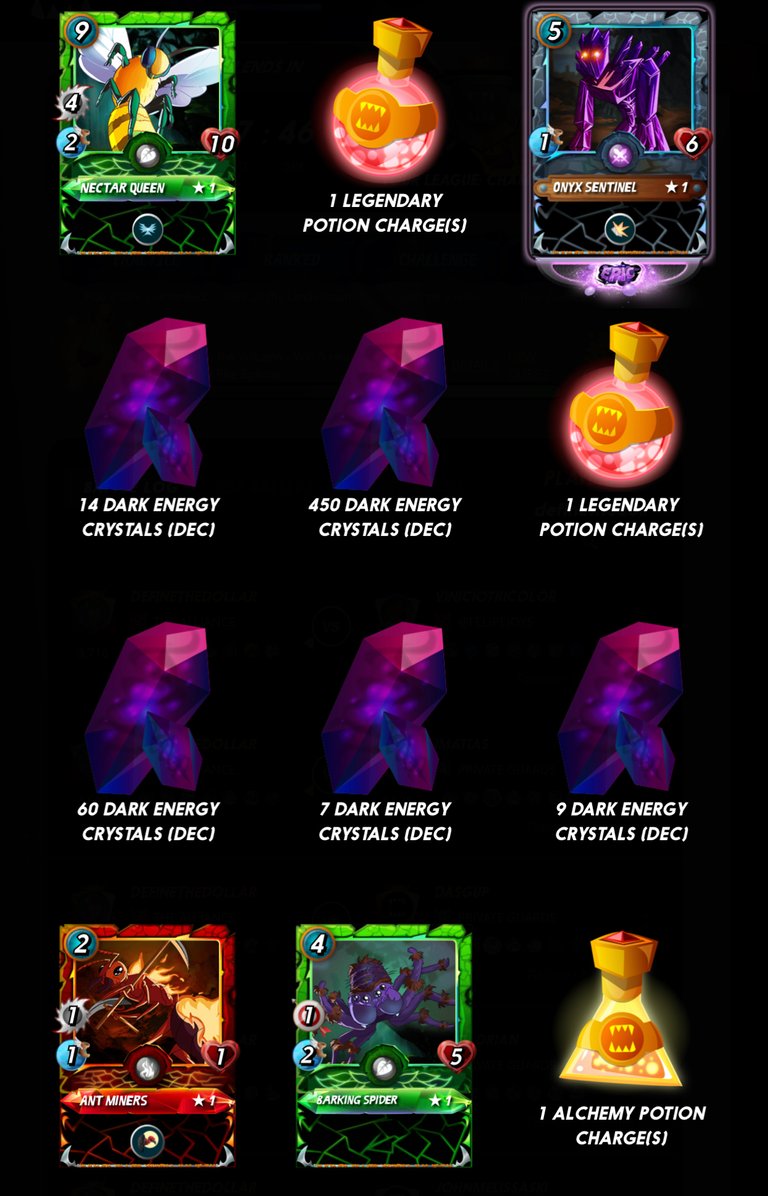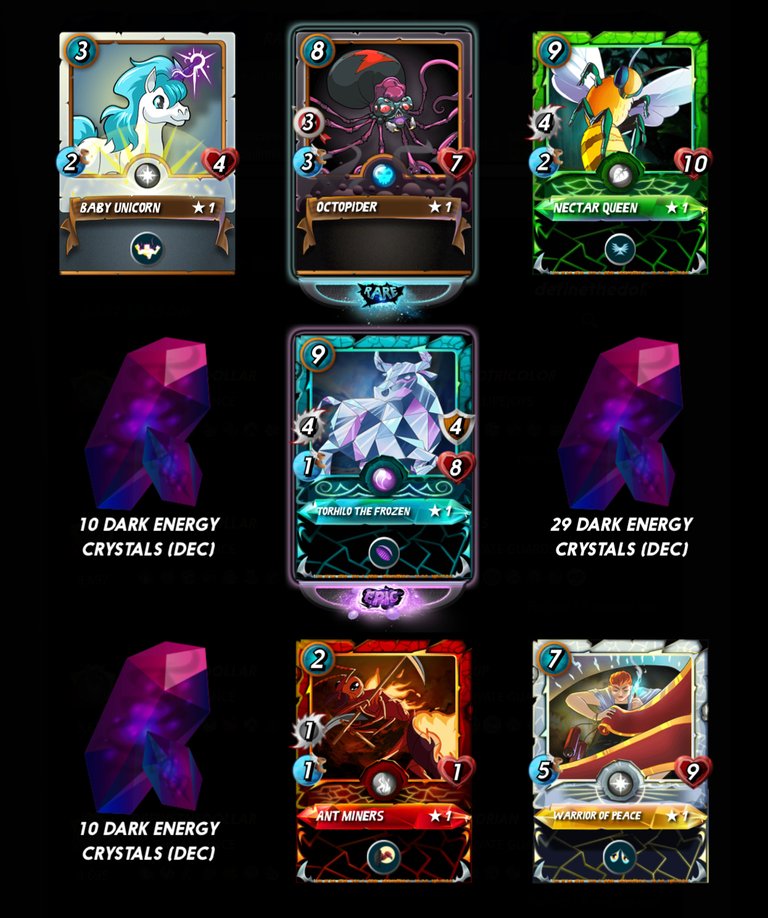 I haven't yet used, nor even devined a use for the ant miner, similar to the barking spider...they seem pretty much a waste of a card, but maybe I'm missing something.
---
Average Last 7 Days: 15,013
Lifetime Average: 16,008
10k per Day Streak: 119
Longest Streak: 196
Distance on shoes: 807.74 km

#AutomaticWin Tally: 243
#AutomaticWin Streak: 0
Longest Streak: 19
#TripleTen Tally: 110
#TripleTen Streak: 0
Longest Streak: 7
#DoubleDay Tally: 145
#DoubleDay Streak: 0
Longest Streak: 5
Highest Floors: 120
Highest Daily Points: 41,528
Zombies evaded: 0/0
Mindfulness Diary:
Health: 75%
Satisfaction: 73%
Energy: 90%
Productivity: 70%
---
Referrals:


Power up and Hive on!