Kho Kho is one of the Indian sports which has gained a lot of attention in past few days. I read an article by @coffeelovers on this issue long back. That time i decided to write something about Kho Kho. This post is a very important for understanding how the game helps in building the successful career.
While I was scanning through the posts on #sportstalk i encountered an article in which @cryptoandcoffee introduced Hexecutioner.
I also found article written by @razackpulo.sport on Indonesian Sports Star Susi Susanti
I decided to do something similar for the game of Kho Kho and here is the inspiring journey of Dr. Patwardhan - A forgotten Kho Kho star whom I recently met.
About Dr. Patwardhan
Dr. Siddharth Patwardhan is the Kho Kho hero of nineties. He is the star who won many battles for his state Maharashtra with just good stamina and the ability to dodge the opponents. He is the Kho Kho star of yesteryears when the game was not known beyond India, when the game was played but was not aired on television, when there were no rule books for International tournaments.
"Those were the Golden Days of the Game". Dr. Patwardhan remembers.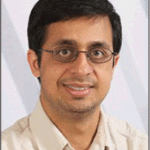 Today, Dr. Siddharth is a successful professor and scientist leading the Green Nanomaterials Research group at the University of Sheffield (UK). His group performs cutting edge research on sustainable and economical processes and products for water treatment, medicine and energy applications. He is a decorated professor of the University.
Rare combination of Science and Kho Kho
However, the roots of this success were sowed in the game of Kho Kho. He believes that playing kho kho at the national level, has contributed tremendously in building his personality. Particularly, it taught him the value of grit, persistence, extreme hard work, resilience, competitiveness and team-work.
"Kho-kho has also helped me understand myself, know my limits and taught how to push/challenge myself. I realized that these attributes have a profound impact on who I am and my current professional success", Dr. Siddharth Explains.
Dr. Patwardhan spoke to
Newsinterpretation
about his journey. He is a scientist by profession but a player at heart. After moving to England he plays table tennis with friends. As kho kho is not played in England cricket has become his favorite game but he played a bit of kabaddi,
aatya-paatya
,
langadi
, badminton, swimming and racket-ball American version of squash during his tenure as a sportsman.
Attya Pattya & Langdi
Attya patya is another Indian game which is on the verge of getting vanished. Atya patya is described as a "game of feints". Attya pattya consists of four innings, each with a duration of seven minutes. Each team consists of nine players. Another game Langdi in Maharashtra is a popular childhood pastime, it is described as the foundation of all sports. The chasing team sends chasers who hop on one foot and try to tag the defenders. The chasers can step out of the ground as long as they keep on one foot.
Golden Era of Kho Kho
He remembers his days, "When I played kho kho in later 1980s and 1990s, kho kho was not being played internationally. It was nearly impossible to follow kho kho beyond where we played, as it was never aired or broadcasted on TV".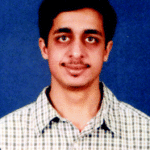 In the highly commercialized world of sports, the game has lost its soul. Everything has now become commercialized.
Money
is becoming priority. Success is counted in terms of the sponsorships. Though he is not following any Kho Kho players now, he liked a few local players from Pune. He names Kedar Joshi, Pushkar Barve and Ashish Kulkarni, and a contemporary from opposition – Nikhil Sane. He further elaborates that "Kho kho built such a strong bond between the team and we have become best friends for life".
Given the pace of kho kho, we had developed a great sense of non-verbal communication and trust between teammates that even 25 years on, it has not faded. A lot of credit for this goes to our coach Avinash Phatak, who devoted many years to construct, shape and sharpen us and many teams.
In the era when we are discussing of the Kho Kho leagues and millions of dollars investments in the game, Dr. Patwardhan remains the witness of that Golden Era of the game, when it was played only for the feeling of satisfaction and achievement.
This is the story of a hero, whose game is now transforming into the game of businessmen. Kho Kho is no more a game of satisfaction, it is no more a game of strength. The rules are changing rapidly and the whole world is now looking at it as a new sporting opportunity. One needs to play the game to get the satisfaction, to have the feeling of achievement. Money is secondary, if you earn its good but it should not be the primary motive. All the major players in the world, whether its Jan Ove Waldner or Roger Federer they all have become great players because they played the game for enjoyment and not for the benefits which come with the game.