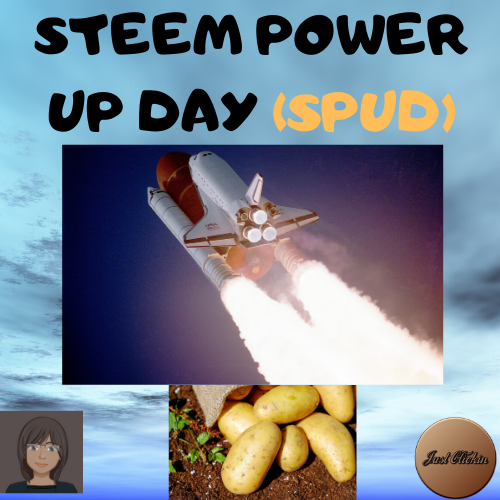 Source 1
@streetstyle
STEEM POWER UP DAY 10 (SPUD X) - Time to Level Up - Feb. 1, 2020 [steem] [blockchain] [community]


February 1, 2020. SPUDX is finally here. First thing I need to do is capture a screenshot of my account before I start my transactions. Didn't even remember to do this. I knew I'd find a way to get off to a rocky start. Confidence by now is shot. But I continue anyway.
Since I didn't start off correctly, I made a simple table to show my beginning balances on 2/1/2020:
| | STEEM | SP |
| --- | --- | --- |
| Beginning Balance | 25.803 | 549.119 |
| Rewards Claimed | +113.401 | +114.641 |
| New Balance | <139.204> | <663.760> |
| Power Up | -139.204 | +139.204 |
| Current Balance | 0 | 802.964 |
Below are the steps and proofs for my power up.
First, I claimed all my Rewards. Here is my Steempeak screenshot showing my rewards.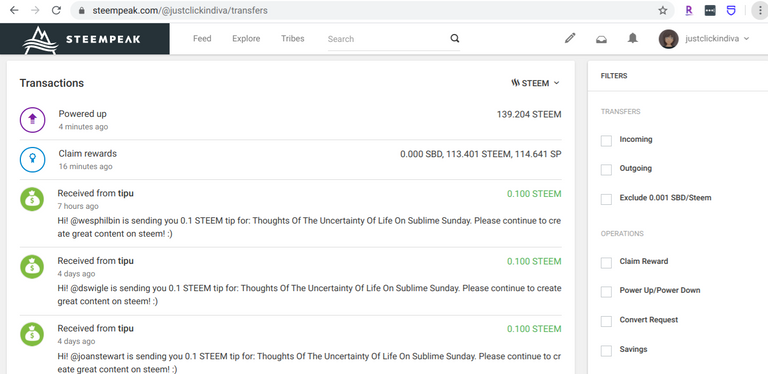 Once claimed, I powered up my Steem account. Capturing this step in a screenprint is important.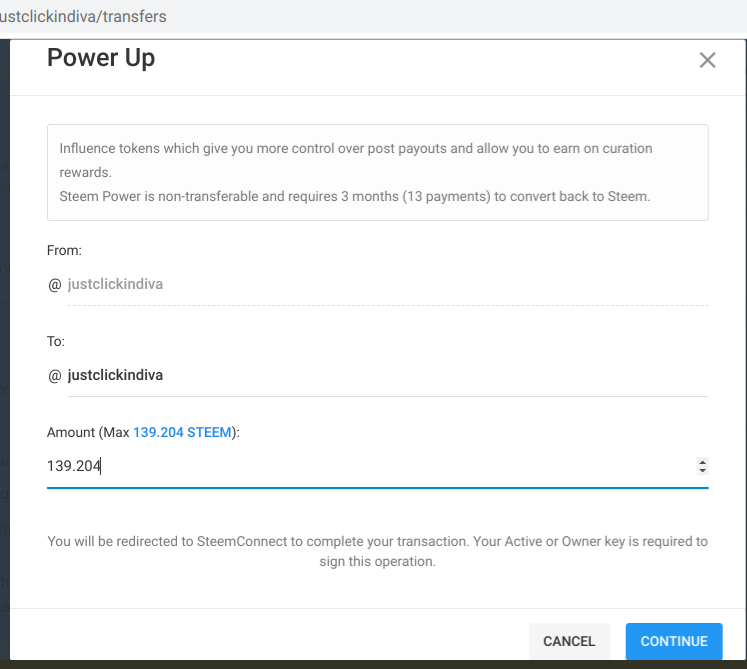 Finally, here is a screenshot of my current balances after powering up: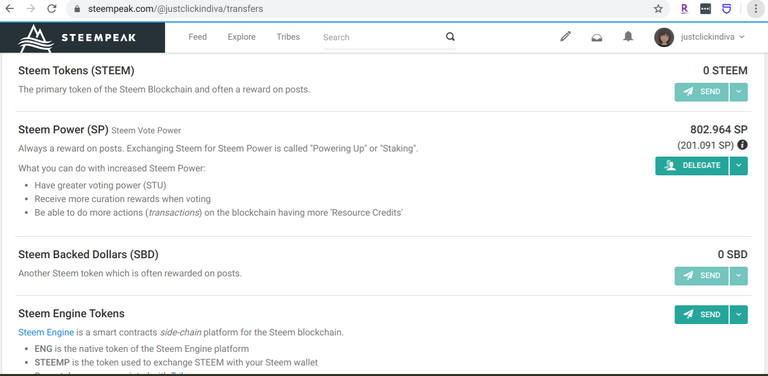 Whether I'll place in the top 5 percentage, I won't know yet. If I do, that will be one step closer to realizing my desire to start helping small redfish accounts. If not, then I hope to be able to participate again. During the month of February, I'll continue to enter more contests and continue learning about the Steemit platform.
Thanks for the opportunity to join in this worthwhile venture.

Thanks,
@justclickindiva
Happy rest of the week everyone with whatever your endeavors.
---
SOURCES:
a) JustClickin's personalized PHC signature created by and purchased from @zord189.
b) Prompt A Day logo created at Canva by @justclickindiva
c) Unless otherwise noted, all photos taken by me with my (i) Samsung Galaxy 10" Tablet, (ii) Samsung Phone, & (iii) FUJI FinePix S3380 - 14 Mega Pixels Digital Camera
d) Purple Butterfly part of purchased set of Spiritual Clip Art for my Personal Use
e) Separator Lines Free ClipArt Belt from Public Domain Vectors & ShadedLine from ClipArt-Library
f) All Tribe logos used with permission of Tribe Discord Channel admins.





I SUPPORT THE FOLLOWING GROUPS: