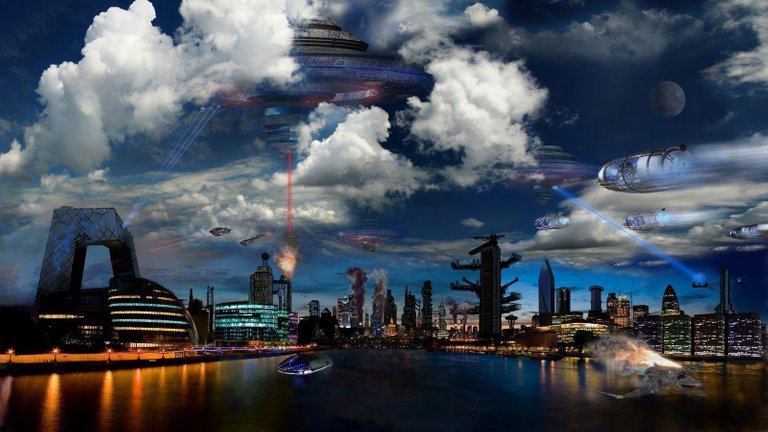 I spent the last hour or so in the Ramble discord server listening and participating to a very interesting discussion regarding Steem, future steps and the grand vision. Some top witnesses were there and but also many active daily users who made the tough questions and made sure that they are a pain in the ass. Included myself...
Don't get me wrong here, that's exactly what they / we, were supposed to do in the first place. Because that, is a sign of commitment and indicates how much everyone who actively participates daily in Steem, love this place.
There were so many things brought up for discussion and the team from Steemit.Inc, mostly @andrarchy made sure to explain everything in details so that no question remain unanswered. Thumbs up to @shadowspub for being such a great host as well.
Things that were discussed:
SMT's and communities and how they are going to change almost everything we know about daily blogging / vlogging and the overall activity on Steem.

A possible implementation of a mechanism that will track down "dead votes" for witnesses --> Votes that have been casted while the owner of the account hasn't been active for the past year or so.

A possible implementation of a search engine that will be for Steem only and not for the entire web.

Even the idea to inform the heart and soul of this chain, us, simple users about witnesses and their roles, because the truth is that we know very little regarding this matter.

Accounts and especially light accounts and how they could have a positive effect on Steem
And tons of other stuff that I don't even remember to be honest...but you get the idea.
But there was that very moment...that made each and everyone of those who were present to realize that all those things take time. It was exactly when @andrarchy was lecturing and made us realize that they are working really hard to deliver what it could be described as the tipping point, not just for our Steem experience but for the whole Internet.
And I do believe him. I really do. You could feel it in his voice.
The fact that things don't play out as fast as most of us would like doesn't mean that no progress has been made.
Just because we can't see it doesn't mean it's not there.
---
Another thing that everyone need to understand and I often repeat it so that I can hear it myself is that we are really really really the early adopters whether it is steem or some other project out there if you will.
The world out there might not be ready for such radical changes, and alternatives / solutions such as the ones our blockchain can offer to the masses might take some time until they are finally adopted by the average person. You really think everyone is "that" educated and informed? Hell they are not...And Steem isn't exactly a 2 buttons and we are good to go process. It's kind of a struggle being here...but they are working on simplifying everything and make the user experience a lot easier and a lot more fun.
It might sound cliche...but it's the truth.
We all want more Steem...more value...higher price...
Well there is not some magical solution to that. Only hard work from everyone. I know that you were promised Lambos and Rolexes and helicopters and that you could have all those in no time, because Steem was /is awesome. And now what? You feel deceived? Well, I thought you were smarter than that...
We might get there, and you might have that Rolex you were promised...but it will take a while...and in the meantime it will be bumpy, just like it is for the past 22 or so months now...
But if everyone does their part, eventually Steem will shine.
Have a great one people.
Cheers.