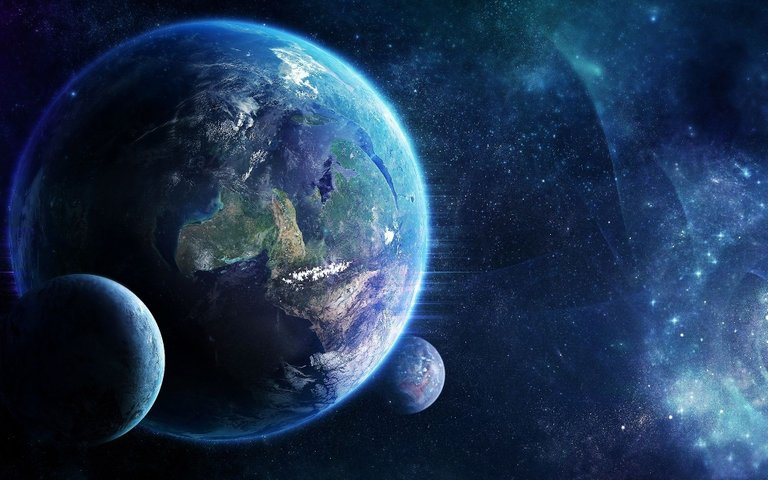 Image Source
Today it happened to be my name day and it's a custom to spend that particular day of the year with family and the closest friends. To be honest with you all, it's been a while since the last time there were so many beloved ones gathered together and I really needed this break.
The food was perfect, there was a big variety of drinks (that was the most important thing after all) and everyone seemed to be having fun. I was having fun, and nobody seemed to be bored or anything of the sort, so I guess that makes me a good host (?) Probably...
But in the back of my mind I had a plan. And that was to somehow drive the conversation to crypto. It seemed as a great opportunity to not give it a shot. People between mid 30's - mid 40's is an excellent target group after all. Add to that the fact that they were all relaxed and there you have it. The perfect circumstances!
So how should I begin...dammit?
And before I knew it, my cousin made it way easier for me.
-Did anyone see what the president of China say about crypto-currencies?
I was like...WTFFFFFFFFF?
-"What do you even know about crypto?"
-Oh, not much at all, I know what BTC is.
-"So? Tell me what it is then."
He knew nothing actually, just a that a colleague of his was holding 2 BTC's and pretty much....this.
---
After I openly stated t everyone present that I am involved in crypto, and given the chance my cousin provided, I tried to explain to them what BTC is. What is an early adopter...how can someone buy it...how can someone mine it...why is it valuable...where can someone store it...what is a blockchain...
And after every explanation I was giving there were incoming fire...of questions. And their concerns sounded so silly to me, but that's only because I happen to be involved in several projects, that I just couldn't find the proper words to use...
It became even worse when I started talking about Steem...
Never use phrases such as the following if you are about to persuade someone to be part of Steem:
Posting key, active key, master key...all in one sentence.
Explain how a blockchain actually works.
Explain in one sentence how can someone convert FIAT money to Steem and the number of the exchanges someone needs to be registered and verified at in order to do that.
They had so many questions and they just couldn't deal with the fact that the value of what I am trying to convince them to invest in, because it's the future won't be "palpable" just like a 20$ or a 50$ shitty piece of paper, but digital. My answers to all of their questions sounded as if I was speaking another language...and those very looks they were giving me...They made me feels like I was ET or something.
Note that I am describing a situation where each and every one of the participants in that discussion was well educated. I would expect these reactions if I tried to explain blockchain to my grandmother, but to my disappointment, even young people are far off of what is our daily routine.
So, to answer the question in the title, I think we have a really long way to go before the whole crypto thing goes mainstream. And in order for this to happen, we should simplify everything...
The access, the wallets, the registration process...not to mention that there should be an educational video on the home page of each project explaining every little thing till the last detail...
Well, that's how things are in this part of the world were I live.
And you? How do you even convince people to get involved in crypto? In Steem?
Let me know in the comment section below.
Have a good one people.
Cheers.