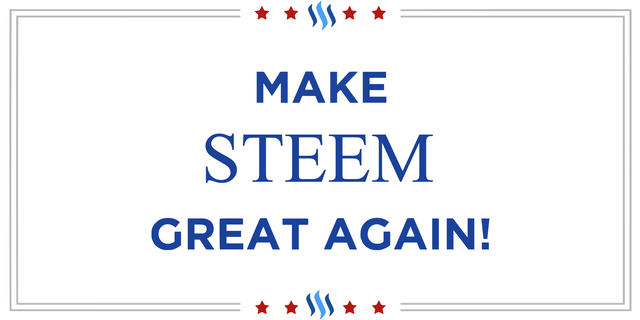 Image Source
About an hour ago I came back home after...hm...more or less 14 hours of hard work. Great isn't it? Not even close...it sucks bad. So after I took some time to relax I turned on my PC, and started scrolling down my feed page to read all the new publications from the people I follow.
Well, that didn't take much. A few posts later and I was already in the yesterday's posts... section. What that means is the fewer people keep on trying...or still feel motivated. And NO, the price of Steem isn't the only factor. In fact I can think of a few good reasons why people are demotivated...but I am sure you also know what I am talking about...
I'll keep this post short, but to the point.
When was the last time you visited the introduceyourself tag?
Wanna hear some bad news? Till the moment of writing, there were only 16 introduceyourself posts over the past 24 hours. I repeat...ONLY 16. Well to be fair, there are actually even less than 16 because there are some tag abusers who keep using this tag for visibility...the actual number is 13. And we are talking...mass adoption...
Visibility? What visibility?
Those who use Steemit.com front-end to enjoy their Steem adventure are familiar with this "function" but those of you who are using a different front-end let me tell you this: If you hit the New button on the top of your screen, you will see a column on your left hand side that looks like this

This is a list of the most popular tags being used so that people who search for a specific tag (like photography) not having to search in a chaos... But there is a little secret too...You see those tags are listed from top to bottom according to how many times they have been used so far, and you can clearly see that
@dtube
is on top spot followed by some really good apps and Tribes. Now, the 'introduceyourself' tag used to be in the 3rd position for a long time...you know where is it now? Buried...Even if you scroll down all the way to the bottom you ain't gonna see it. You will only find this "button"

and once you hit it you'd have to search for it manually, among an endless list of tags...
---
I know that many bot owners are not happy with how things played out for their businesses...

On the other hand plagiarists and those who used to bid bot low effort posts mustn't be happy too...

I also know that this downvote obsession isn't exactly what we need to make Steem great again.
I just think that there must be a balance...Would you rather hold 100.000 SP that worth 0.13$ or 5.000 SP that worth 13$? No matter what people say 99.99999% of those who are invested in Steem are here because at some point they saw the potential this blockchain has and decided that it would be wise to invest in Steem.
If your Steem worth shit, my Steem also worth shit...and so does everyone's...
We need to give people reasons to buy and hold Steem, and I ain't talking about the existing users...but potential investors, and people who want to build their businesses on top of this chain...
We need PROMOTION. We need to fund a campaign and advertise Steem in every corner of the globe. But before that, we should talk...like adults...let aside our differences and decide how we can move forward from now on...
Maybe @pennsif could host a radio show and invite the whole community...from the biggest stake holders to the smallest account...and just talk to each other ffs...
You have stake here?----> You have a say in this talk...
I'd love to read your comments so don't hesitate to drop them below...let's start talking.
Have a great one people.
Cheers.