OmiseGO (OMG) and PAX Gold (PAXG) will be listed on Kraken...tomorrow. And my #50th Steem shill attempt...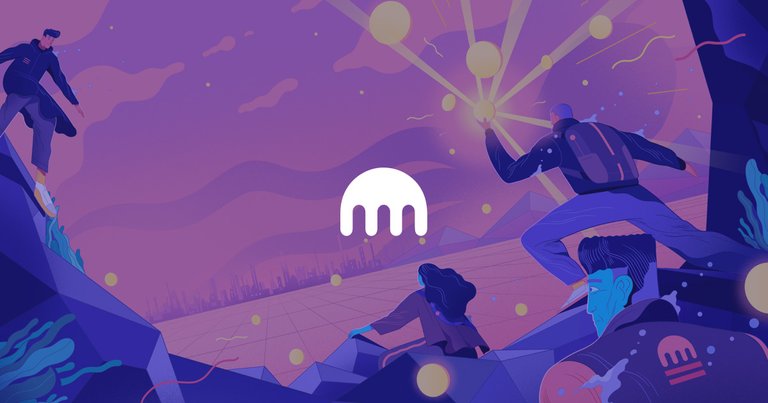 Image Source
Ever since I joined Steem and exactly because I saw early on the potential this blockchain has, I was looking for a gateway to invest FIAT money and purchase Steem. Of cource one needs to buy BTC, LTC, ETH etc first, end it to Binance / Bittrex and then convert it to Steem. After some research I've made as a beginner, I decided that Kraken.com suits me best and up until now I've had no issues with their services at all.
Quite the opposite I would say. Their staff is always helpful and ready to provide answers / solutions 24/7.
They operate with professionalism and they make sure to inform registered users / customers regarding new listings or possible changes that are about to take place, either by sending an e-mail, but they also use Twitter since there is much more traffic there. Well, today was one of these days. I received an e-mail that more or less was informing me that they've decided to list OmiseGO (OMG) and PAX Gold (PAXG) on October the 29th aka...tomorrow.
Could this be an investing opportunity? Nobody really knows. But whenever new coins are being listed on a big exchange such as Kraken.com price usually gets pumped, at least for a few hours. You can read the e-mail here:
We are pleased to announce that OmiseGO (OMG) and PAX Gold (PAXG) will be listed on Kraken starting October 29.
What is OmiseGO (OMG)?
OmiseGO is a decentralized banking and exchange platform that enables instant, peer-to-peer transactions across multiple blockchains, asset classes (including fiat), and applications. Additionally, it seeks to leverage its parent company's gateways to traditional and established payment service providers to drive network growth.
OmiseGO is a Proof-of-Stake blockchain linked to Ethereum. It is powered by the OMG token, which is an Ethereum ERC-20 token
The network utilizes a scaling solution called Plasma, a sidechain of Ethereum, which enables speeds of up to 4,000 transactions per second. As a result, users can pay up to 90% lower fees than on Ethereum
OmiseGO provides an open-source and white label eWallet suite that can be used to digitize and store multiple types of assets. Additionally, the wallet's device will act as a node on the network and verify transactions
OmiseGO is an entity under Omise Holdings, created in 2013, which also includes Omise Payments. Omise Payments is an online payment gateway offering a wide range of processing solutions across Asia
Project website: https://omisego.co/
What is PAX Gold (PAXG)?
PAX Gold (PAXG) gives customers the benefits of actual physical ownership of specific gold bars with the speed and mobility of a digital asset. Physical gold on the blockchain has the advantages of legal ownership of physically allocated gold, without the drawbacks of limited transportability and high storage costs.
PAXG's value is tied directly to the real-time market value of physical gold, and it serves as a hedge against crypto volatility
One token is backed by one fine troy ounce (t oz) of a 400 oz London Good Delivery gold bar, held in custody by the Paxos Trust Company
PAXG is an Ethereum ERC-20 token
PAXG is operated by Paxos, a trust company and custodian, regulated by the New York State Department of Financial Services. Paxos was founded in 2012
Project website: https://www.paxos.com/
What time will funding and trading for OMG and PAXG start?
Funding: Kraken will enable deposits and withdrawals for OMG and PAXG at approximately 13:30 UTC on October 29.
Please note that you should never send any funds to an ERC-20 address that is not listed in your deposit screen. Doing so may result in an irrecoverable loss of funds.
If you do not see an available ERC-20 address in your account, you must generate a new deposit address.
Trading: The first trades will start shortly after funding is enabled, because sell orders cannot be placed until deposits clear (see the required confirmation times for deposits here)
Updates will be posted on the status page near launch time
To learn more about the listings, check out our blog post.
Thank you for choosing Kraken, the trusted and secure digital asset exchange.
The Kraken Team
But the plan was to shill STEEM...
---
As I said before I've been using this site for almost 2 years and during those 2 years they must have listed over 15 new coins, as their guidelines are kinda strict. And every single time, I keep asking them to list STEEM as well. Sometimes they don't even bother to answer me while some other times I receive a kind reply that "we'll think about that..." You can see my latest "attempt" here...

So how about a new community effort to show them how much we want our beloved Steem to be listed on their exchange? You know what you have to do...either send this reply to the top...or flood their latest Tweet with comments, asking for Steem to get listed there.
Have a great one people.
Cheers.
---
---