Lately, I try to spend more time on Twitter. Even since I was locked out from my first Twitter account where I was following and also been followed by a decent number of people, I kinda lost my interest in using Twitter.
But the last few months and just because there is a massive effort by the Steem community to promote all the good things that are happening on Steem via Twitter, I created a new account and trying to catch up with everything. Followed some big exchanges, friends and some big influencers such as Roger Ver because I wanna stay informed but also because they usually have some important stuff to share with us.
Long story short, I logged in to my new Twitter account, and after I checked out my notifications -I had none- :P since I have really small number of followers, I hit the home button and started scrolling down my feed page. So I stumbled upon Roger Ver's latest tweet.
He is promoting Bitcoin Cash like there is no tomorrow
---
I don't know much about Bitcoin Cash and obviously he is either getting payed big time to promote it like that or he is holding bags full of it. Whatever the case he presents real life uses of Bitcoin Cash which is really important, at least from where I stand. To be honest with you all, I wish there was an equally famous person that would promote Steem the very same way he does. I am pretty sure that Steem wouldn't be sitting at 0.15$ right now...anyway.
So I watched the short clip and then straight to the comment section of his tweet. That's where the "juice" is after all. And there you have it. You see, scammers make sure that they will drop their comments in crowded places, just like the comment section of that tweet, in the hope to trigger people's curiosity and greediness.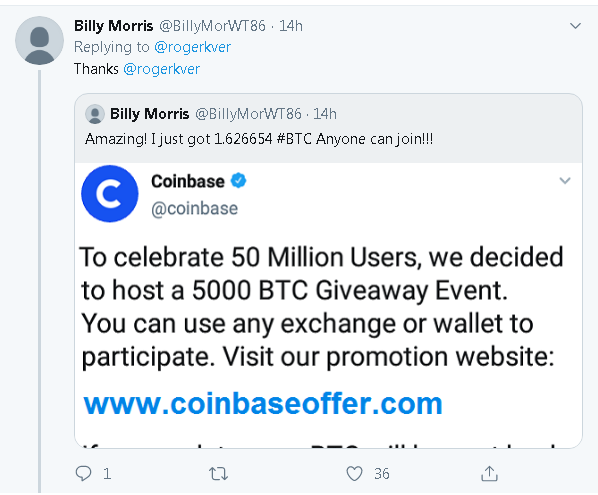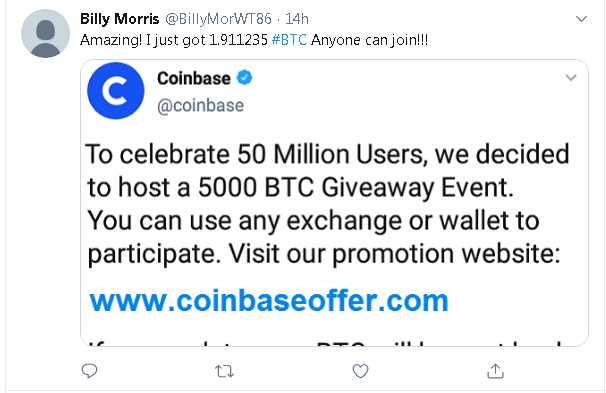 Needless to say that this guy's blog is full of these shit...
---
Really now? You just earned 1.6 BTC...after a while another 1.9 BTC....
I think I even read a comment how a woman sent them 2 BTC's and after five minutes she received / won 20 back....In any case I just wanted to make sure that this address is a scam before I write these lines so I attempted to visit it.
And...voila!!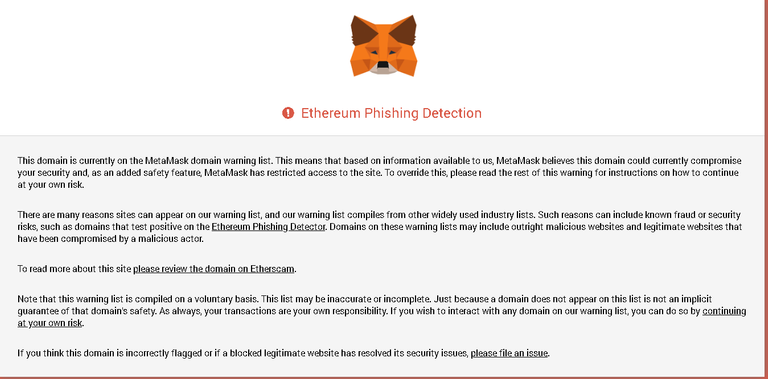 Never ever send your precious holdings to these guys...most likely you'll end up with empty wallets.
Have a great one people.
Cheers.