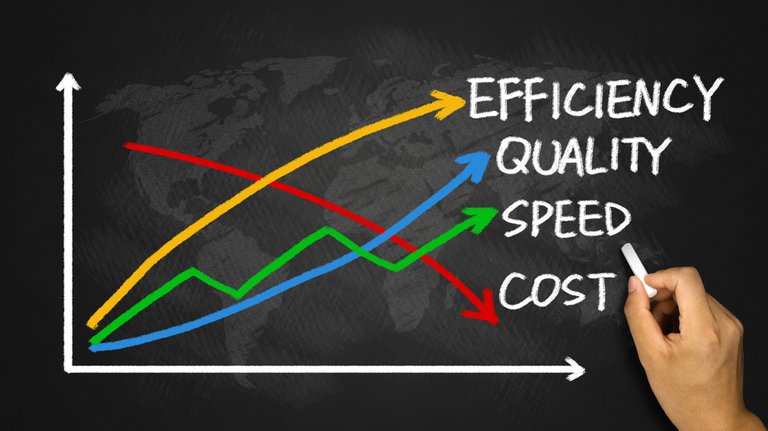 If you belong to the batch that joined the Steem community while the previous bull run was in full effect such as myself, or if you were here long before it, you should remember all those amazing things those who hold significant amounts of Steem Power can do.
Now in case you joined after that hype was over let me give you a brief explanation why being a SP holder (the more one possess the better) is of great value and how this bear market has benefited all the committed members.
As a newcomer who had to deal with online rewards for the first time I was expecting that top bloggers and the most popular authors would probably be earning something in the range of 20$ - 50$ per post. Well, the old guard should probably be laughing while reading these lines, but let me ask you this.
What's the highest payout you've seen on a post sitting at the Trending page?
$150? $200 maybe? $300? Well $300 posts was something perfectly normal back in the day. Whether these posts deserved those payouts or not, is a whole different discussion. Oh you should have seen our Trending page...The shittiest shit you could possible imagine was there. 1500$....2000$....3000$ posts bidbotted of course. Note that bid bots back then were super profitable. I mean one could send 100 SBD to a bot and receive a 250$ or so upvote...
But there were also some manual curators who were holding massive amounts of SP. One vote on your post and you you would probably be having a smile on your face for a whole week.
Try to imagine this: a 100K SP holder at the moment, is able to cast a 1.2$ - 1.4$ vote depending on their VP and...the current curve...This is at 0.13$ STEEM. Now let's do the math. At 8$ STEEM that very same account was able to cast a ~80$ vote...A 500K SP holder could cast a 400$ vote...and so on.
Were there 500K SP curators? Of course there were.
Now you may wonder how has the bear market benefited the committed members, right? You see that 100K SP committed holder, has most likely doubled if not tripled their SP holdings by now, and that's because a) the more the price used to dive the more those who are here for the long haul kept buying. Steem at these prices is really attractive regardless of what people say...and b) because the chain stopped printing SBD due to the STEEM/SBD debt and through blogging / curating everyone was / is collecting STEEM rapidly.
You do realize that there are curators with much more SP than what I've just mentioned, right? Active ones...
Thankfully after the latest HF those STEEM tokens are landing at good hands. As for the Tending page? Look for yourself. Even bidding bots turned into killer curators these days and with the amounts of SP they are holding they can really make a difference.
Obviously talking about 8$ STEEM at a moment where we are struggling to cross the 0.15$ mark might seem surreal. I guess what I am trying to say is that at some point this bear market will come to an end...it won't be like this forever ya know...
So, you still think that this bear market was just a catastrophe for STEEM? Because I have a feeling that exactly because of this downfall Steemit.Inc, developers, average community members were triggered and with a collective effort are trying to make STEEM perform according to its potential.
I have a feeling that none of this would have happened if STEEM hadn't dived that much....
Food for thought...
Have a great one people.