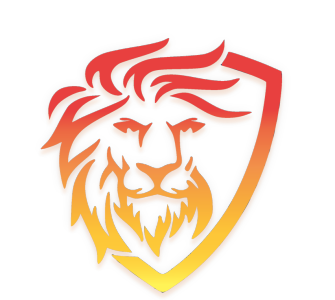 I remember a few months ago, when Steemleo Tribe popped up. Damn...it's been almost what, 5 months? And it really feels like yesterday. Dressed up in those fancy yellow colors, by the way Steemleo dressed in black --> night mode is sick, so I suggest you try it asap if you still haven't done so.
I was saying....? Oh...yeah...
I also remember those "kinda" strict rules regarding the Leo tribe that preluded that something completely different than what we were used to till that very moment was just starting...
The tribe for investors -- discuss investing strategies, fundamentals, philosophies and more.
Nah...not for me...
I mean my favorite subject was, and still is actually Steem but it sounded way too niche. Even for me.
"Do we really need such a closed community on Steem?"
Especially now where due to the dive in the price of Steem there aren't many people around willing to produce crypto / Fiat / stock related content?
That was back then...
---
So fast forward to today...
I have to admit that I was wrong...terribly wrong actually.
The progress that has been made in every aspect of the LEO tribe is phenomenal, especially for such a young project.
Have you read the latest report from the official @steem.leo account? Actually I have a better idea...
Read the report and then login to steemleo.com using your account, hit your avatar and then hit again the dashboard button.
Magic...
---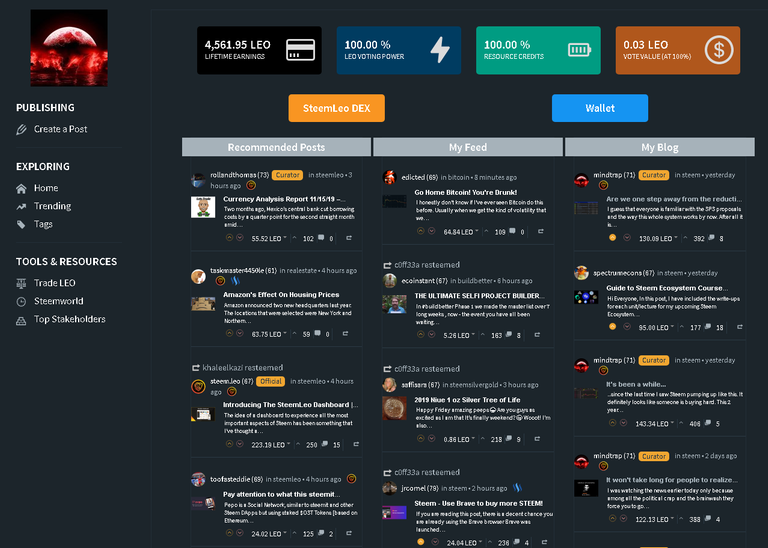 A ton of information about your account such as your overall earnings, your account's upvote value at 100% , your blog, your feed, some really good recommended posts, RC's, your current upvote mana....
And we are just getting started...
Do I need to remind anyone that Steemleo created their own DEX where every tribe owner can list their coin for a small fee?
How about the syndication accounts?
Hm...let's see. What about all those sinks being made on a daily / weekly / monthly basis that benefits all the LEO holders?
Even small touches such as a beautiful badge that people earn when posting commenting via steemleo interface?
The fact that the team made sure to lease some serious amounts of SP and reward top notch content created through the Steemleo.com interface by the @leo.voter, in the hope of attracting authors that put effort in their articles?
How about those Daily / weekly reports who keep everyone up to date? You can thank @dalz for that! He's been doing great work.
With no disrespect to any other Tribe out there, but I think Steemleo is the epitome of rapid development, progress consistence and above all faith in what this tribe can achieve in the...not so distant future by the team.
Let me know what you think of the LEO tribe and if you are active in the comment section below.
Have a great one people.
Cheers.