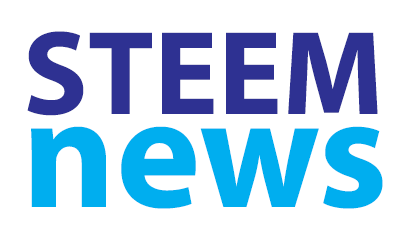 Steemhunt 2.0 and a new HUNT platform are coming soon.
Splinterlands reaches Kickstarter target in 2 hours, SteemLeo upgrades interface with Tickers & Widgets and Steemit.com ups post categories to 8.
And there is news and discussion about Road of Rich, SteeMix, STEEM on the exchanges, SteemKnights, CTP and Steem Meetups...
---
---
1. Steemhunt 2.0 & new HUNT platform coming soon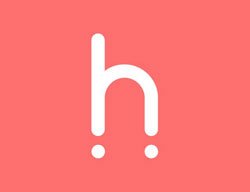 Steemhunt has announced Steemhunt 2.0 a "Fully Decentralised Product Discovery Platform"...
Steemhunt is a DApp built on the Steem blockchain, and the Steemhunt Token (STH) will be issued based on the SMT (Smart Media Token) system. Steemhunt aims to be a fully self-sustainable community application for product early-adopters, which does not require any type of business model. We believe that linking their value-adding behaviours to the community contribution with a fully-decentralised token reward pool will give powers of sustainability and self-control ability to the community.
Holders of the current HUNT token will be able to swap them for the new Steemhunt Token (STH) when SMTs are fully operative.
Additionally a new HUNT Platform is being launched on the Luniverse Chain...
HUNT Platform aims to create an alliance of DApps and 3rd-party services with its own token utility and user experiences. In order to achieve this goal, HUNT token will transit from the Ethereum Network to the Luniverse Chain during 4Q 2019.
In their new roadmap Steemhunt have also mentioned more about the previously announced Ideahunt and also a new project called Intime...
Intime is a time sale platform where users can purchase/trade a person's one hour token. Any influential person or expert can issue a token that guarantees the token holder the right to claim an hour of time with them.
The Intime idea was presented during the 2019 UDC (Upbit Developer Conference)
Hackathon by the HUNT team and won first prize.
More details for all of Steemhunt's announcements are in their updated whitepaper and pitchdeck...
---
---
2. Splinterlands reaches Kickstarter target in 2 hours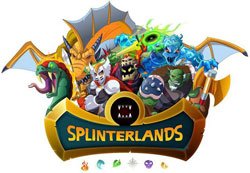 Splinterlands (@steemmonsters) has launched its second Kickstarter campaign and reached its initial goal of US$25,000 in just two hours.
The total pledged is now already well over $60K...
---
---
3. SteemLeo interface upgrades with Tickers & Widgets
The investor focused tribe @SteemLeo has made a first move in further customising their Nitrous web interface by adding Tickers and a Sidebar Widget...
This picks up on the ideas @midlet was putting forward on this week's episode of the TRIBE.talk show...
SteemLeo have produced more details about their token burn program...
---
---
4. Steemit.com ups post categories to 8
Witness @ausbitbank has spotted on Github that Steemit Inc have released an update to the steemit.com Condenser interface to now allow up to eight category tags on a post instead of the previous five.
This follows the increasing use of tags by authors who want to make their posts visible in the different tribe interfaces. Other frontends already allow more than five tags - Steempeak.com for example permits up to 10 tags per post...
---
---
5. Road of Rich launches alpha game
The economic strategy game @roadofrich has launched in alpha. The game is currently available on rorsteem.com...
---
---
6. Looking for Musicians to join the SteeMix
@juliakponsford is appealing for more Steem musicians who would like their tracks added to 'SteeMix' which plays continuously on MSP Waves when there are no live shows on air...
---
---
7. How much STEEM is on the exchanges
@penguinpablo has published his weekly report on how much STEEM is held on the exchanges.
Following the announcement by Poloniex that they will cease STEEM trading on 15 October, 1.5 million STEEM has been moved from Poloniex to Binance...
@exyle has also posted his fortnightly 'Powerup Statistics' showing how much STEEM is liquid and how much is powered up...
---
---
8. SteemKnights add SBI rewards
@steemknights have extended the reward system for the game with SBI shares for the top 10 daily and top 3 weekly ranked players on the leaderboards...
---
---
9. CTP adds 100 Affiliate Marketing Lessons
@clicktrackprofit, the affliliate marketing tribe, has added over 100 affiliate marketing lessons to its site. These include list building, personal branding, traffic generation, social media, content creation - new affiliate marketing training is added for members every week...
---
---
10. Calendar of Steem Meetups & Events
The latest Calendar of Steem Meetups & Events is now available. This month there are meetups coming up in USA, the Philippines, Austria and Australia.
The post also highlights the 17 Steem Meetup groups around the world listed on Meetup.com - Austin, Belgrade, Berlin, Hamburg, Los Angeles, Louisville CO, Munich, Nairobi, New York, Nürnberg, Olympia WA, Philadelphia, Montreal Québec, San Bernardino CA, Seoul, Toronto, Zürich.
Many of these groups are currently dormant and @pennsif is keen to hear from people in those locations who might be able to revive the groups...
---
---
(change on previous day in brackets // n/c = no change)
Follow @penguinpablo, @steem-data & @eforucom for more statistics.
---
---
Visit the Steem Meetups & Events Calendar for a full list of meetups coming up...
---
---
This is #199 (10 Oct '19) of this daily news service.
Please let me know of any important posts or key data that should be included. Comment below or message me on Discord Pennsif#9921.
---
---
Burn Note - 5% of the post rewards will be burnt by setting a beneficary to @null.
---
---
[ graphics by @pennsif ]