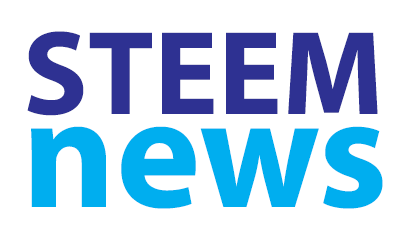 What a great way to celebrate the 200th edition of Steem News with the arrival of the SMT Testnet!
SteemFest has more speakers, there's a 10% discount on the Steem Silver Round 2019, and TeamOCD targets Gods Unchained.
And there is news and discussion about ENGRAVE, HoboDAO, Road of Rich, Typeearn, SteemPower Investments, and Hive Communities...
---
---
1. SMT Testnet is Live
Steemit Inc have now launched the Testnet for Smart Media Tokens....
We have long said that our mission is to onboard the masses to the blockchain by tokenizing the web. After SMTs, every website and web application will be able to have their own powerful cryptocurrency customized to meet their own needs and maximize their own business and social objectives.
There will now be a period of several months where witnesses, developers and anyone interested are encouraged to set up a testnet and investigate and experiment with SMTs to help catch any bugs in the code.
There is no target date given for when the hardfork will take place to move the SMTs onto the mainnet, but the Steemit Inc team will be giving a presentation at SteemFest 4 with more details...
@taskmaster4450 explores the importance of this major step forward in Steem's development...
---
---
2. More speakers for Steemfest 4
Organiser @roelandp has given another update on the final planning stages for SteemFest 4 that takes place in Bangkok in less than a month's time.
Several new speakers have been added to the conference program including @detlev, @theycallmedan, @starkerz and @howo...
The SteemFest team have linked up with Peerplays Grants to raffle two tickets for the Bangkok event...
---
---
3. Steem Silver Round 2019 - final push & 10% discount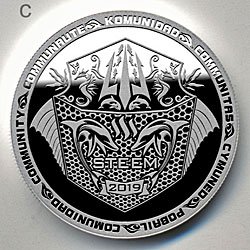 Co-ordinator of the Steem Silver Round 2019 @raybrockman has posted a final shoutout for anyone interested in buying this year's Steem silver commemorative piece.
So far around 700 of the maximum mintage of 1500 rounds have been sold.
The closing date for final orders is 15 October, and there is a 10% discount currently available on any orders placed...
---
---
4. TeamOCD targets Gods Unchained
OCD witness, run by @acidyo and @anomadsoul, have set up TeamOCD to recruit players of the Gods Unchained game to Steem by offering free accounts and a place for players to post about the game...
---
---
5. New themes and a RSS feed for ENGRAVE bloggers
Steem based blogging platform ENGRAVE have released three new themes and an RSS feed...
---
---
6. Steem Account Creation with HBO Tokens
The HoboDAO is offering a service to create Steem accounts in exchange for 10,000 HBO tokens per account...
---
---
7. Road of Rich update
The recently launched economic strategy game Road of Rich has released an update that activates the purchase of paid items...
---
---
8. Typeearn Update
Brand new typing app Typeearn had done a quick update...
---
---
9. SteemPower Investments update
@spinvest has published an update of their current investment activities...
---
---
10. TRIBE.talk Talks Hive Communities
Monday's TRIBE.talk show will be a special edition with MD @elipowell and Senior Product Engineer @roadscape coming along to talk about Hive Communities that Steemit Inc will be releasing soon.
Also on the show as guest co-host will be @ctp tribe founder @jongolson...
---
---
(change on previous day in brackets // n/c = no change)
Follow @penguinpablo, @steem-data & @eforucom for more statistics.
---
---
Visit the Steem Meetups & Events Calendar for a full list of meetups coming up...
---
---
This is #200 (11 Oct '19) of this daily news service.
Please let me know of any important posts or key data that should be included. Comment below or message me on Discord Pennsif#9921.
---
---
Burn Note - 5% of the post rewards will be burnt by setting a beneficary to @null.
---
---
[ graphics by @pennsif ]