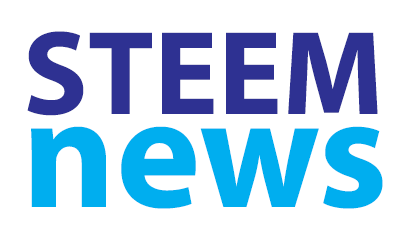 Steem News is back from its winter break and packed full of great news from the Steem blockchain.
There are updates on NFTs and Steem-Engine, Holybread, Splinterlands, BEERpong, CTP and Fire Pay, Actifit, Natural Medicine and Promo-Steem.
A new Diary Dates section has been added as well as regular update features on the Steem Foundation and the Steem Proposal System...
---
---
1. NFTs coming to Steem-Engine
NFTs (Non-Fungible Tokens) are imminently arriving on Steem-Engine.
NFTs will open up a whole new ranges of use cases for Steem-Engine. NFTs can represent anything that needs to be kept track of with its own ID...
---
2. New game Holybread launches on 27 January
A new RPG style browsergame is currently being developed for Steem by @thebluewin, @auminda and @xyrijan...
---
---
This slot is available for sponsored messages. Interested? Discord @Pennsif#9921
What will the world be like in 2030?
Check out the #FutureDiary 2030 series from @pennsif to find out where we might be heading...
This slot is available for sponsored messages. Interested? Discord @Pennsif#9921
---
---
3. Splinterlands Public API changes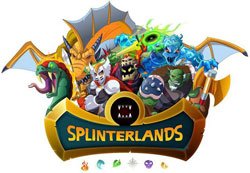 @splinterlands have published their policy for the use of their public API by third party developers ...
---
4. BEERpong is coming to Steem
@beerlover has announced that it is developing a Steem version of the BeerPong game.
A first draft, single player version of the game is scheduled for release in February...
---
5. CTP announces Fire Pay integration
ClickTrackProfit, the affiliate marketing Steem tribe run by @jongolson, is now offering a Fire Pay payment integration service.
The service has already been added to a number of partner sites including CupOfTraffic.com, TrafficInsider and SiteXplosion.
This new development means you can now pay for advertising products and services using the CTP token...
---
6. Actifit launches new AFIT Burn Initiative
@Actifit has started an initiative to burn 10 STEEM worth of AFIT tokens every day to help the token price...
---
7. Natural Medicine Delegations
@naturalmedicine have now enabled delegations of the LOTUS token...
---
8. Current Promo-Steem Initiatives
@theycallmedan is currently running five initiatives to help promote Steem - How Has Steem Impacted Your Life, Proof of Purchase, World Unrest Awareness, Quora Onboarding and YangGang Steem & Twitter Awareness...
---
---
Steem Foundation update
The Steem Alliance Community Foundation @steemalliance have released the minutes of their last meeting attended by @shadowspub, @phage93, @aggroed, @alexvan, @guiltyparties and @snook...
Their next meeting is scheduled for Wednesday 15 January.
---
---
Steem Proposal System update
The Steem Proposal System (SPS) today has a daily funding budget available of approximately 2245 SBD.
Currently four proposals by @yabapmatt (Steem Keychain), @thecryptodrive (Power Down reduction), @howo (SMT testing) and @anyx (API infrastructure) are being funded for a total of 296 SBD per day...
One new proposal, by @mykos, has been submitted to the SPS in the last 7 days...
---
---
Dates for your Diary...
Tuesday 14 January, 6pm UTC - 'Curation Corner' with @roadscape
Hosts @shadowspub and @artemisnorth have special guest @roadscape from Steemit Inc on their show to talk about Communities...
---
Wednesday 15 January, 6pm UTC - Witness Chat
@shadowspub is hosting another monthly Witness Chat in The Ramble discord...
---
Wednesday 15 January - Philadelphia Meetup
Organised by @andrarchy, with @yabapmatt and @aggroed of Splinterlands...
---
Thursday 16 January, 10pm UTC - 'Discomfort Zone'
Eco-Village co-founder @orlev is launching his new podcast show on MSP Waves...
---
Saturday 1 February - SPUD#10
The tenth monthly Steem Power Up Day organised by @streetstyle is coming up...
---
Friday 7 February - Steem Meetup Aachen #8
Organised by @detlev...
---
---
(change on previous day in brackets // n/c = no change)
Follow @penguinpablo, @steem-data & @eforucom for more statistics.
---
---
This is #232 (13 Jan '20) of this daily news service - the last edition #231 was on 21 November 2019.
---
---
[ graphics by @pennsif & @splinterlands ]