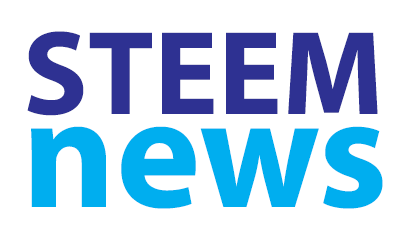 NFTs have arrived on Steem.
There are also updates on Hivemind X, OpenSeed and the JAHM token.
And there are additions to the new Diary Dates section as well as regular updates on the Steem Foundation and the Steem Proposal System...
---
---
1. NFTs have arrived on Steem
NFTs (Non-Fungible Tokens) are now available on Steem-Engine.
Steem-Engine founder @aggroed explains...
NFTs unlock the ability of the Steem Blockchain to track anything in the world individually and tie the tokenization to a global market. I see wonderful and beautiful things for Steem and Steem Engine!
The goal is for people to be able to trade anything here on Steem through Steem-Engine. We've just opened up a huge toolset for people to use to do that by allowing the tokens and thus products they represent to be tracked individually. It's a big step for the Engine and a big step for the chain.
---
2. Hivemind X available for testing new features
@imwatsi has set up a fork of Hivemind - Hivemind X.
It's a testbed to develop new Hivemind features, run them in the wild and see what happens.
He is looking for partners who are willing to run a Hivemind X node and make API endpoints available to front-ends...
---
---
This slot is available for sponsored messages. Interested? Discord @Pennsif#9921
What will the world be like in 2030?
Check out the #FutureDiary 2030 series from @pennsif to find out where we might be heading...
This slot is available for sponsored messages. Interested? Discord @Pennsif#9921
---
---
3. OpenSeed development update
Ben Flanagin @bflanagin, who is running @openseed along with @andrarchy and @brklyn8900, has given an update on the current elements of the project - User Management, Chat, Music, Game, NFT, History...
@taskmaster4450 has put out a useful post explaining the potential and importance of the OpenSeed project...
---
4. JAHM buys beer
@crypticat has announced an important first for @reggaesteem's JAHM token.
He bought beer with JAHM at @miyard's bar...
---
---
Steem Foundation update
The Steem Alliance Community Foundation @steemalliance have released the minutes of their last meeting attended by @shadowspub, @phage93, @aggroed, @alexvan, @guiltyparties and @snook...
Their next meeting is scheduled for Wednesday 15 January.
---
---
Steem Proposal System update
The Steem Proposal System (SPS) today has a daily funding budget available of approximately 2265 SBD.
Currently three proposals by @yabapmatt (Steem Keychain), @thecryptodrive (Power Down reduction) and @howo (SMT testing) are being funded for a total of 281 SBD per day. @anyx's API infrastructure proposal has dropped out of funding now...
One new proposal, by @mykos, has been submitted to the SPS in the last 7 days...
---
---
Dates for your Diary...
Wednesday 15 January, 6pm UTC - Witness Chat
@shadowspub is hosting another monthly Witness Chat in The Ramble discord...
---
Wednesday 15 January - Philadelphia Meetup
Organised by @andrarchy, with @yabapmatt and @aggroed of Splinterlands...
---
Thursday 16 January, 10pm UTC - 'Discomfort Zone'
Eco-Village co-founder @orlev is launching his new podcast show on MSP Waves...
---
Thursday 30 January - Adelaide Monthly Steem Meetup
Organised by @mattclarke, 6pm local time at The Jade Monkey, Flinders Street, Central Business District, Adelaide.
---
Saturday 1 February - SPUD#10
The tenth monthly Steem Power Up Day organised by @streetstyle is coming up...
---
Friday 7 February - Steem Meetup Aachen #8
Organised by @detlev...
---
Tuesday 23 June - Sunday 28 June - The BLOCK Party, USA
The second annual BLOCK Party being organised by @enginewitty, @bluefinstudios and @dreemsteem...
---
---
Follow @penguinpablo, @steem-data & @eforucom for more statistics.
---
---
This is #233 (15 Jan '20) of this daily news service.
---
---
[ graphics by @pennsif ]