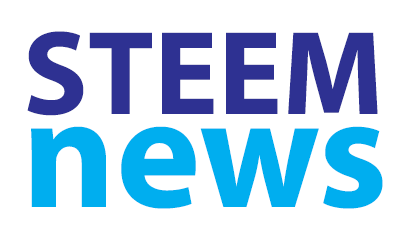 TravelFeed launches version 2.
Steem to be represented at the Venezuela Entrepreneurs Fair, top withdrawers and top depositors examined, and @spectrumecons looks at the pros and cons of powering up.
And there is news and discussion about Steem Engine Tools, NextColony, Natural Medicine, CTP, Tasteem, and what happens to your Steem account when you die...
---
---
1. TravelFeed launches version 2
Steem travel site TravelFeed has launched a new version of its site that includes changes for faster page loading and enhanced social media sharing...
---
---
2. Steem at the Venezuela Entrepreneurs Fair
The @votovzla team will be representing Steem with a stand at the Entrepreneurs Fair in El Tigre in Venezuela...
---
---
3. Who is withdrawing, who is depositing?
Top 20 witness @lukestokes has published another of his regular Exchange Transfer Reports showing the top withdrawers and the top depositors of STEEM...
---
---
4. To Power Up or Not To Power Up...
@spectrumecons looks at the pros and cons of powering up versus keeping liquid STEEM - do the potential rewards of Steem Power outweigh the loss of liquidity.
The issue of whether a much shorter powerdown period is needed on Steem to encourage investors is also discussed...
Steem Power Up Day organiser @streetstyle recaps on the results of SPUD#6...
---
---
5. Steem Engine Tools adds new features
Developer @cadawg has released an update of Steem Engine Tools with new features including 'Claim Reward Balances' and 'View Pending Reward Balances'...
---
---
6. How to use Explorer II in NextColony
@nextcolony has published more details on how to use Explorer II effectively...
---
---
7. Natural Medicine seeks curators
The @naturalmedicine tribe is looking to recruit new curators.
Natural Medicine covers a wide range of topics including naturalmedicine, health, healing and yoga.
Curators are rewarded with both Steem post rewards and the LOTUS coin...
---
---
8. CTP adds new modules
The @clicktrackprofit tribe has published the results of the survey of members it carried out as part of its relaunch program...
---
---
9. Tasteem - September stats
Steem data master @dalz has published an analysis of activity on the restaurant review app @tasteem for the month of September...
---
---
10. What happens to your Steem account when you die?
Have you considered what will happen to your Steem account when you die?
@contrabourdon gives some practical advice on how to make sure someone you nominate can gain access to your keys in an emergency...
---
---
(change on previous day in brackets // n/c = no change)
Follow @penguinpablo, @steem-data & @eforucom for more statistics.
---
---
Visit the Steem Meetups & Events Calendar for a full list of meetups coming up...
---
---
This is #193 (04 Oct '19) of this daily news service.
Please let me know of any important posts or key data that should be included. Comment below or message me on Discord Pennsif#9921.
---
[ graphics by @pennsif ]