Holly 😱crap, when I saw it "Issued"...
Is the card finally getting on its way? really? Can't believe it! Sounds like a dream!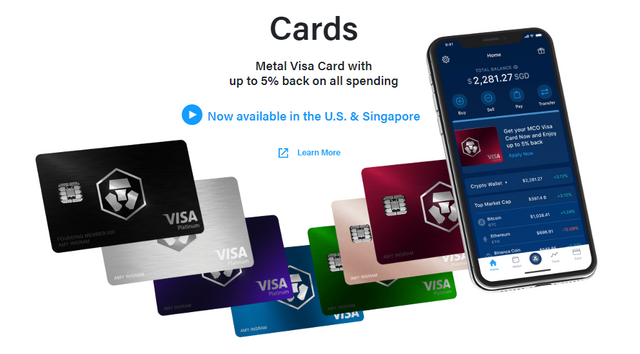 I mean, I will only believe when I have the card in my hands... but yes... I will do a full unwrap of it. Detail by detail...
What 💳card?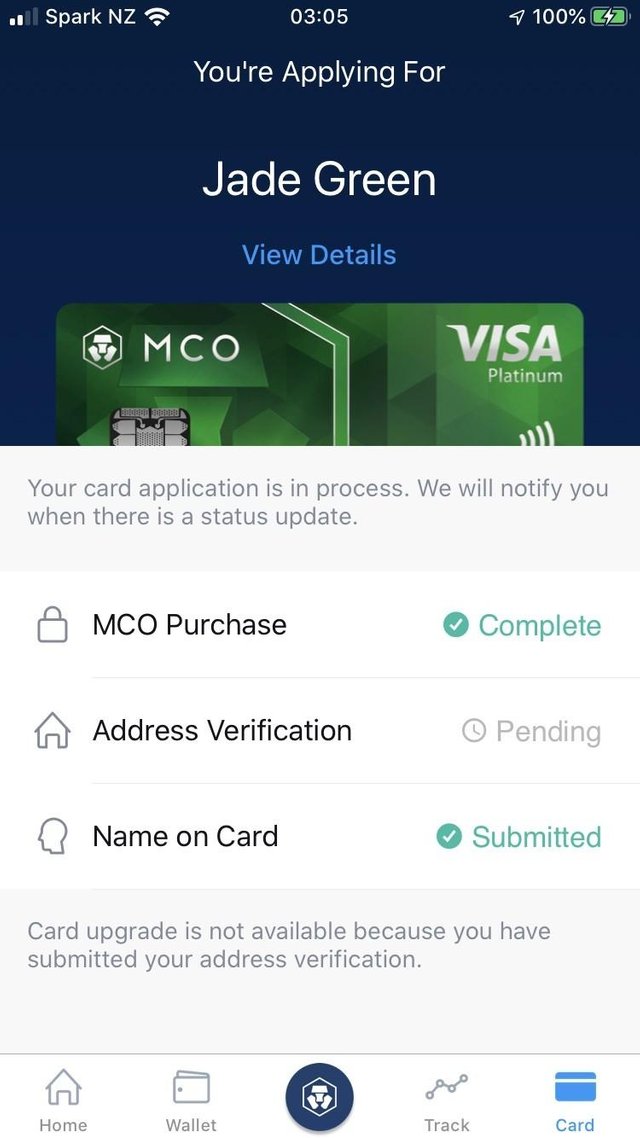 Sorry... for a moment I got super enthusiastic...
I am talking about Crypto.com.
Recently I have made a post about some of the "news" about it (here) and wrote in such a way that I thought doubtfully the card was coming to New Zealand this soon.
But now, I think it's becoming a reality.
From some of my referrals, of many close friends, I have got confirmation that they also are receiving their cards. So, people from #NZ here you go, you can now order a crypto card!
If you are from the US, Singapore or New Zealand and subscribe to Crypto.com using my referral, you get 50 USD, plus, you can get the card right away! I am assuming that issued means, will come in a few days... OK?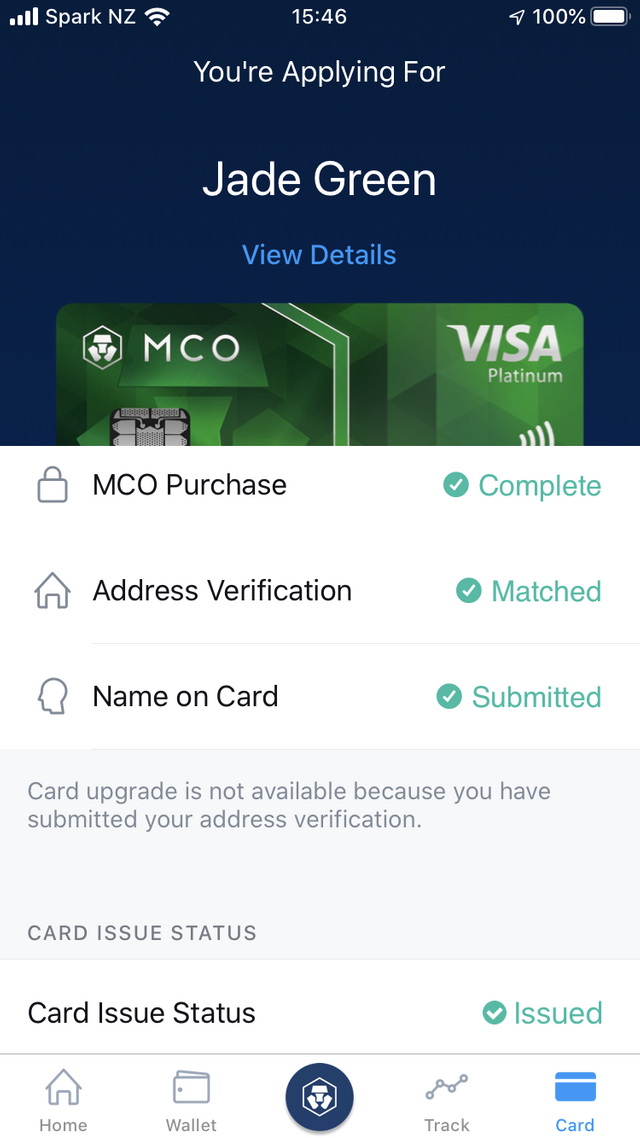 It says "Issued" 🎁
So, now it should be a matter of days, right? Hopefully before Christmas.
This was one of those ICO's where I had more up and downs that I can't really describe the feelings about it.
Having all these realizations after, 2 years? Just makes it all emotional. Fortunately, I am not betting anymore.
I have also gathered that for my friends the address verification was way faster than mine. So, I can definitely say that depending on the documents you provide, it makes things different.
Surprisingly not surprising, all my friends got emails and requests to do the same things as me, all at the same time. Which in some sense tells me that automation is already in place for these processes. Which is great! Tells much about the maturity of the businesses.
Who's going to lose in my case?
If all goes to plan, the only "effective" crypto card I have currently (TenX) is going to probably not be used once this one arrives. Assuming it works to its standards.
Does this mean other card issuers are about to drop in New Zealand?
I did think about that and did some research about it over the law. But found nothing.
My best guess is that VISA is facilitating within the country regulations of New Zealand, cryptocurrency. Which is not surprising given the fact that I know already many other technologies are singing to the government's ears.
Other possible card Issuers
Soon, probably Revolute. Crypterium was already shipping but they have changed bank providers, so now there's that processing pipeline to overcome before they are ready on the field again.
I am actively seeking for different Financial features of companies businesses over blockchain technology. Being those centralized or not. True that I will fuss more about the ones that take decentralization more seriously, but that does not mean I don't get interested in the creativity of other companies.
These are in fact the "new" bank facilitators using crypto. So, in some way, they are helping the banking industry and the financial markets to convert into crypto technologies.
I would like to ear more about who does think this is the way for crypto...
I am not saying I love it... but probably its the only peaceful way to dominate the sarcastic inefficient currently outdated and unsustainable, financial systems.
May the money be with you! 😍
Update (2019-11-14)
My card shipped!!!
And I have just found out that Crypto.com is launching in APAC!!!
Crazy