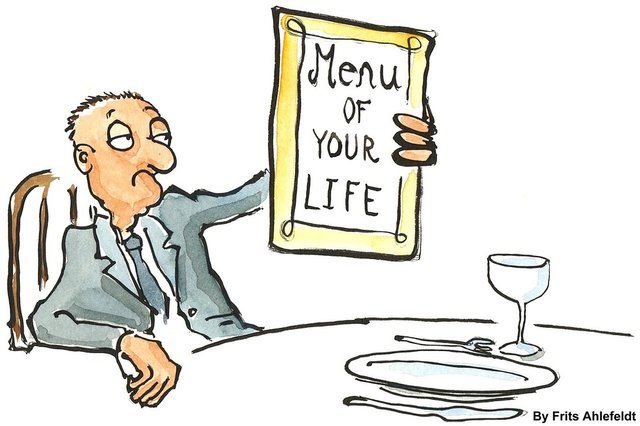 Society is often segmented into different groups of people. Whether you use the segmentations referring to income (i.e. middle class) or you use any other "organization method", we can all agree on this:
Doing what is considered the "norm" may not be the best thing for you. A lot of people get wrapped up in societal norms. They find ways to fit in and they think that others should fit in as well.
I've battled with these feelings. You've battled with these feelings. Everyone battles with them at some point. Some people are content to give into them and will simply emulate those around them.
That's not inherently wrong but it's also not inherently right. It depends on the person living it.
I had a few conversations today around the same topic: getting a job out of college. When I look around at people who live in my area as well as acquaintances and others I have met, I see that the culture of people who are just getting out of college has shifted dramatically.
20 years ago, when you went off on your own, you went off on your own. You went to school or got a job or you went to school and then got a job. Most people did not move back in with their parents after going off to school. In fact, you may have been scolded for choosing such a path.
I know several people who have moved back into the house that they grew up in. As I said earlier, that is not inherently good nor bad. It depends on the person and their unique situation.
If it is deemed unfit for a person, then they ought to figure out how to change. If it is deemed fit for the person, then good reasons have been identified for why that situation is the case and they ought to continue on that path forward and find the fruits of their labor.
I was asked: "if you had a kid that went to college on your dime and then moved back home after getting a degree, what would you do?"
Again, the answer to this question my vary. One thing that I find to be a relatively consistent "good" choice is to have that kid pay rent for living at home.
They are living at home to save money, but how much money are they saving? Are they really being economical about their finances or are they simply living at home in order to have more money to spend on their recreational activities?
So if I were playing the part of a parent in that situation, I'd tell the kid to pay rent… but here's an important distinction — Not to me, but to themselves.
We should sit down, evaluate how much money they make and then decide that a certain portion of that is to be invested in a long-term savings plan. Something that will yield steady returns for a long-period of time. Such a strategy is possible and relatively easy to implement.
Every month, they would deposit that specified amount into this investment plan and it will go toward building their long-term wealth. Now living at home and saving money has become something productive. Again, it's a situational thing. This may not work for everyone.
Another important problem to tackle is if they like what they do. Now, this should probably have been worked out before having paid $200k for your kid to go to college. I would hope that if you're spending that kind of money (or incurring the debt), that the kid would have a relatively concrete idea of what they like to do and what they would like to do for their "career" — however that's defined.
This leads to another societal problem — sending kids to college before their ready to go. Again, if you want average kids, then do what the average does. Send your kids away to school (against their will, if you have to) and let them party those 4 years away and get some degree that may as well have the acronym b.s.
Learning what you love to do is a key component in living your best life. If you don't know what you love to do, then how the fuck are you gonna live life on your terms? I think too many people jump into doing shit and lock themselves down afterwards.
I like to jump in. Head first. I jump into new projects and put way more on my plate than I know how to handle.
The difference is this: when I realize that something doesn't work and that I don't like doing it, I remove it. Immediately. Get that shit off my plate ASAP and make room for something new.
I'm young but I've spent my entire adult life thus far searching for projects that I enjoy working on. Everything else is just white noise and I wish more people took that approach.
As the saying goes (roughly): "life ain't about paying bills and dying".
---
Posted via Steemleo | A Decentralized Community for Investors