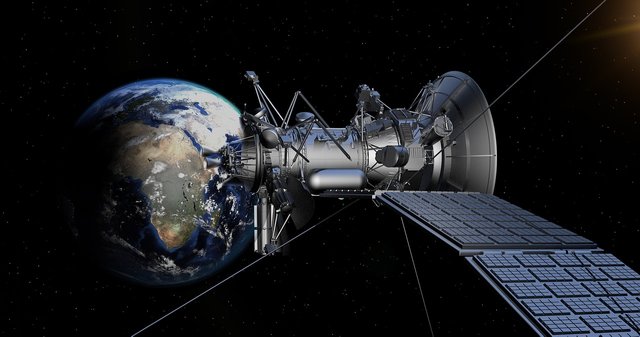 At a private investor event in Miami, SpaceX President Gwynne Shotwell said:
"Right now, we are a private company, but Starlink is the right kind of business that we can go ahead and take public," said Shotwell, SpaceX's chief operating officer. "That particular piece is an element of the business that we are likely to spin out and go public."
If you don't know what Starlink is, it is (in typical Elon Musk fashion) an insanely ambitious initiative by SpaceX which aims to bring internet to the entire planet.
Starlink already has 240 satellites in orbit that have been launched on a pretty regular schedule over the past several months. This schedule is expected to continue and internet service will reach certain parts of the world within the next year.
The internet is a high-bandwidth connection that is far superior to the typical internet speeds/connection that we are currently used to.
What is even more exciting is that Starlink will eventually cover the entire planet with internet coverage. You could be in an extremely remote place in the world and still have a high-bandwidth connection via Starlink.
What other companies have the means to make this a reality? Who is ambitious enough to even try to tackle this. Elon Musk and SpaceX are the logical winners in this race. Just as Tesla is in the electric car industry (in my opinion).
A Piece of SpaceX
"Investors have to this point had limited ways to own a piece of SpaceX, which has become one of the most richly valued venture-backed companies in the U.S. by dominating the commercial rocket industry."
I have been obsessed with SpaceX for so many years now. I've followed their rocket launches live and it is a side-hobby of mine to follow the details of how their rockets work and how the business has literally been created from the ground up into this flourishing company that is set to (hopefully) send astronauts to the ISS in the next year or so.
This is an incredible feat. SpaceX is disrupting an industry that private companies aren't even disrupting. This company is still at the beginning stages of radically transforming an entire industry. Creating new sectors, income models and technologies that people only dreamed about previously.
"Musk has long maintained that the parent is unlikely to go public until it is regularly ferrying people to Mars."
I have always wanted to invest in SpaceX, but tiny little investors like me don't get to buy into companies like that. These venture-backed startups are intensely closed-off to small investors.
"Right now, SpaceX can only cover higher latitudes, but by the end of the year, it expects to have global coverage, Shotwell said at the conference. Such a service would, in effect, turn SpaceX into a telecommunications company that also has a rocket business."
A Starlink spin-off is a great way to get some exposure to SpaceX in the long-term. Starlink could prove to be an incredibly cash-flow positive business model.
It Will Happen Faster Than You Think
"The company has been launching roughly 60 satellites at a time into orbit, and with another four launches expects to have global coverage."
A lot of people underestimate the exponential growth & implementation of these kinds of technologies. Elon Musk is famous for missing public deadlines, but he follows an over promise and over deliver business model.
"There have been attempts to build similar space internet services in the past, and no company has figured out how to turn such a system into a huge, global business. Starlink dwarfs all these previous attempts in terms of the size and scope of its ambition."
I know a lot of people give Musk and his companies a great deal of flack for their announcements, deadlines and promises, but I am in the camp of people who believe that these technologies are beyond bleeding edge.
When you look at the problems that Elon & his companies tackle, you realize that they are solving issues of global scale. Polarization in public image is definitely to be expected for someone like Musk and I think a large factor in all of that is that his companies are disrupting many of the corporate giants that roam the Earth today.
---
If SpaceX has its Starlink Spin-Off IPO, would you invest in it? Why or why not?
Posted via Steemleo