Hey Steemians
---
Good morning/evening my steem friends. I am feeling really sleepy as of now. I have been in front of screen for quite a long time ;( it have been straining a little I guess. While apart from all these wanted to share a little bit of what I have been doing in Splinterlands.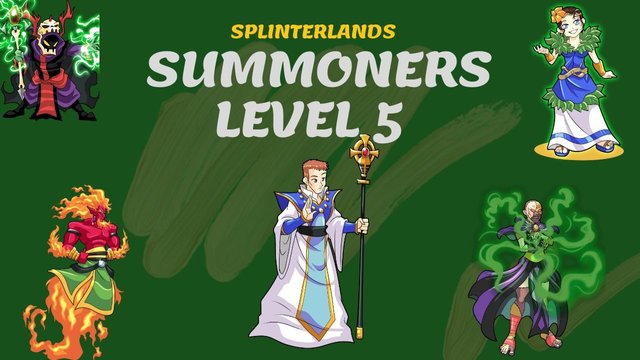 Recently things have been going little low right now in terms of investment probably because I have been positing less nowadays but yet things are rolling somehow I guess. While right now I have boosted my summoners to level 5 almost all of them except the water splinter. Well not that I am not a fan of that splinter but just in a small confusion as of now which version to update beta/gf lol while whichever I choose it's going to to have some mark in my pocket ;)
Either way it is really great to see the results that comes out from the investments of yours.
My SUMMONER stats right now :
---
Alpha TYRUS PALADIUM Level 5
Alpha ZINTAR MORTALISLevel 5
Beta MALRIC INFERNO level 5
Beta LYANNA NATURA level 5
Beta GF ALRIC STORMBRINGER level 3
Promo DELWYN DRAGONSCALE level 9
---
Hopefully will get to the next level slowly ;)
---
While as you probably have heard about the Diamond Dragon Airdrop which happened yesterday. Many were lucky to get it while many were not. Well, I was among those unlucky ones who did not received the card :( but never mind let's see what really awaits for those unlucky ones in the next airdrop !!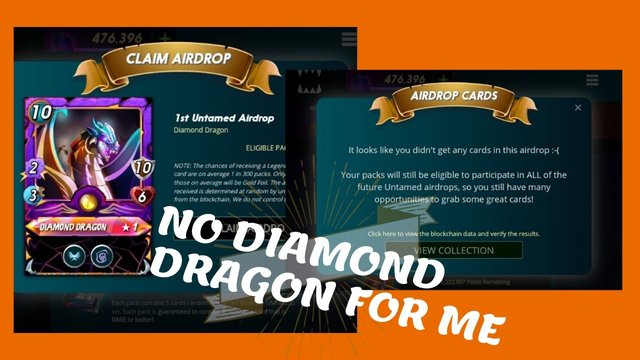 ---
So far things are going great and have somehow invested something close to 300 Steem (+ -) in the past week and got those summoners to that stats. Apart from all these investments the ROI is coming slowly but I am liking it and there are lot's of things awaiting for us all.
---
Keep going Splinterlands players !!
---
That is it for today !!
Thanks for Stopping By
---
NEOXIAN CITY
If you want to earn NEOXAG try using
neoxian
tag in your post
Discord Server

Steemit Bangladesh
Join Steemitbd
(Bangladeshi Community)
Discord Server