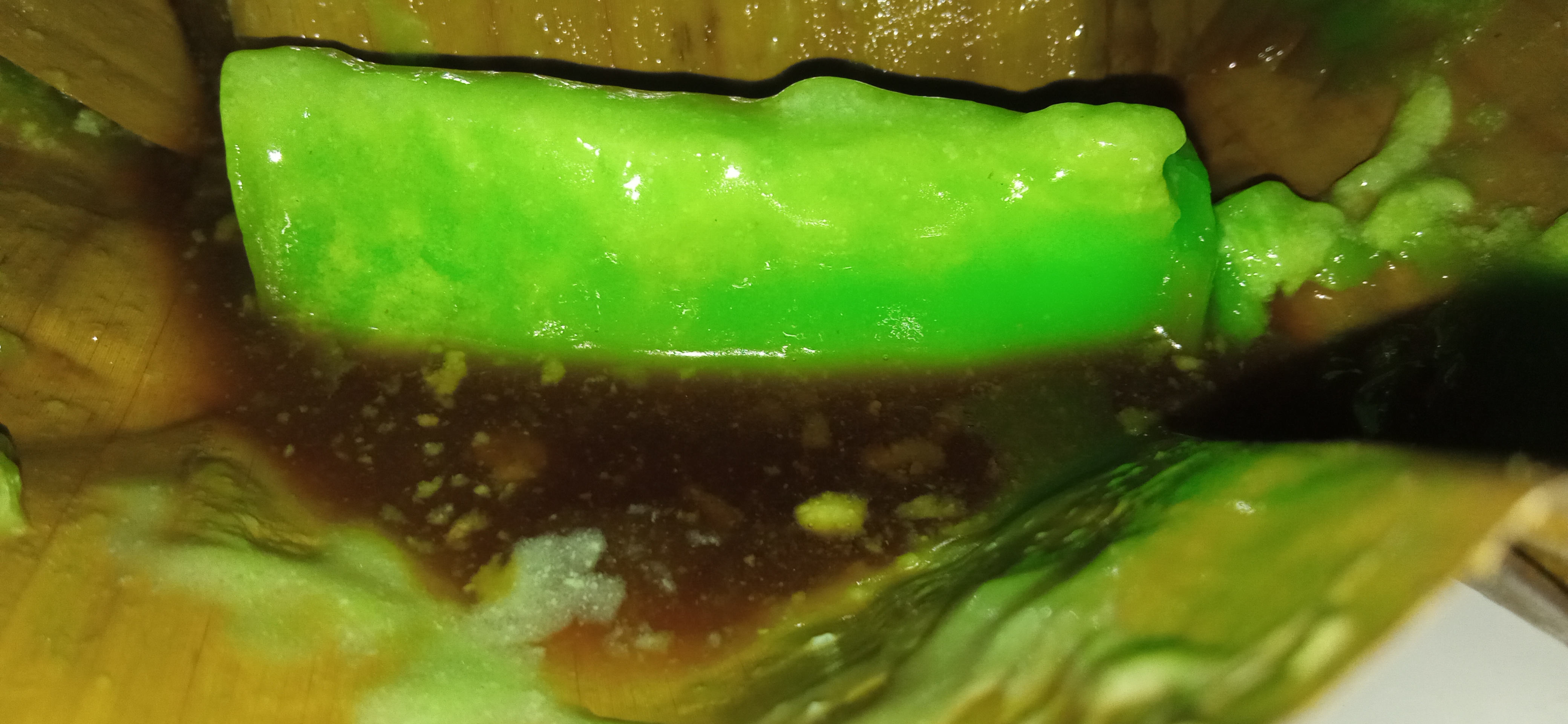 In traditional food,
Today I will review traditional food from my area.Local people call it by the name of bubungku. May sound foreign to your ears, but that's the name of this traditional food.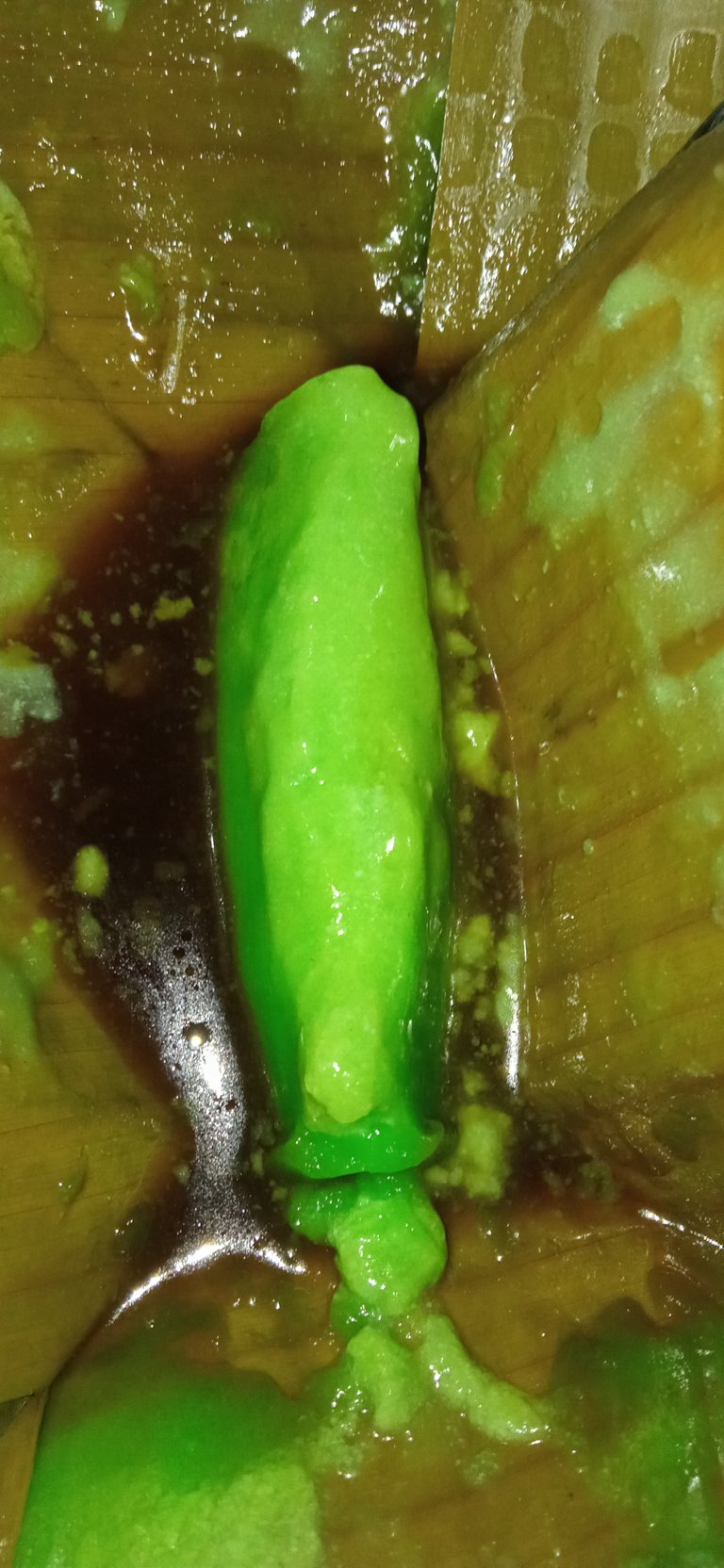 I asked the seller what the ingredients of the cake were. She said the cake was made of rice flour, coconut, pandanus, brown sugar.
The way to make it is rice flour and coconut milk mixed then pandan leaves blended to take the water.
After that all the dough is mixed into the wrapping leaves except brown sugar and cooked until boiling.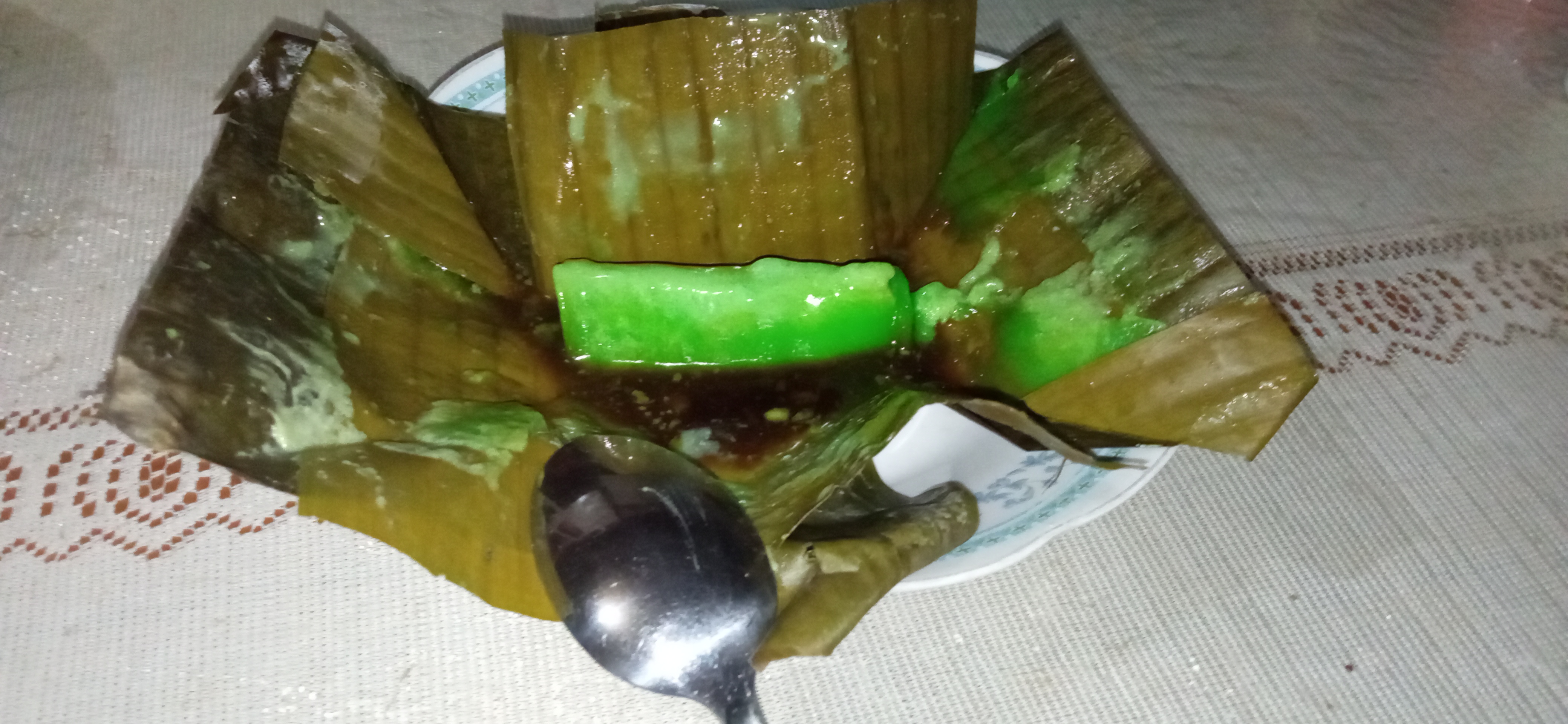 The taste of the cake is very soft, not too sweet with a texture like pudding and the aroma of pandan leaves makes it quite delicious to eat with your family or friends.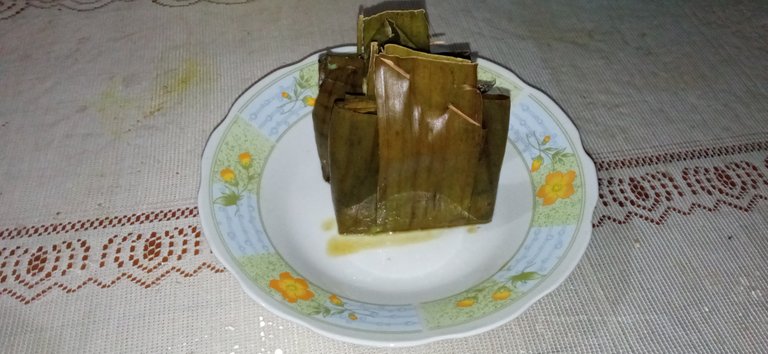 Enjoy and hope it is useful for all.

Thank you
Best Regards