Summary
Valuation metrics in information technology and communication services.
Evolution since last month.
A list of stocks looking cheap in their industries.
This idea was discussed in more depth with members of my private investing community, Quantitative Risk & Value. Get started today »
This article series provides a monthly dashboard of industries classified by sectors. It compares valuation and quality factors relative to their historical averages in each industry.
Executive summary
Wireless telecom is the most attractive industry in these 2 sectors regarding our metrics. It is better than historical averages in valuation and in profitability. Communication equipment and computer/peripherals are close to fair price and above the profitability baseline. Electronic equipment is moderately overpriced. Other industries are significantly overvalued. Diversified telecom looks very overpriced, but it is above the profitability baseline. Software and entertainment look bad for all our metrics. Since last month:
P/E is stable in electronic equipment and deteriorated in all other IT and communication industries.
P/S is stable in wireless telecom and deteriorated elsewhere.
P/FCF has improved in computers/peripherals, electronic equipment, and deteriorated elsewhere.
ROE has improved in electronic equipment, software, IT services, diversified telecom and deteriorated in computers/peripherals.
The technology SPDR Select Sector ETF (XLK) and the communication ETF (XLC) have outperformed the SPDR S&P 500 ETF, respectively, by 2.6% and 3.7%.
On this period, the 5 best-performing S&P 500 technology or communication stocks are Advanced Micro Devices, Inc. (AMD), Facebook, Inc. (FB), Live Nation Entertainment, Inc. (LYV), Netflix, Inc. (NFLX), Western Digital Corp. (WDC).
Some cheap stocks in their industries
The stocks listed below are in the S&P 1500 index, cheaper than their respective industry factor for price/earnings, price/sales and price/free cash flow. The 10 companies with the highest return on equity are kept in the final selection. Quantitative Risk & Value Members have an early access to the stock lists before they are published in free articles. The list was published for subscribers at the beginning of the month based on data available at this time. This is not investment advice. Do your own research before buying.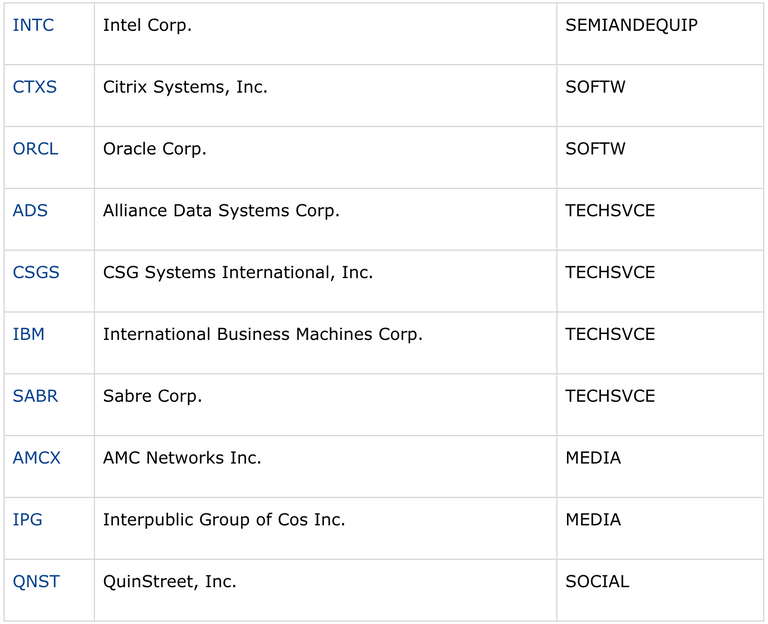 Detail of valuation and quality indicators in technology and telecommunication on 1/16/2020
I take 4 aggregate industry factors: price/earnings (P/E), price to sales (P/S), price to free cash flow (P/FCF), return on equity (ROE). My choice has been justified here and here. Their calculation aims at limiting the influence of outliers and large caps. They are reference values for stock picking, not for capital-weighted indices.
For each factor I calculate the difference with its own historical average: to the average for valuation ratios, from the average for ROE, so that the higher is always the better. The difference is measured in percentage for valuation ratios, not for ROE (already in percentage).
The next table reports the 4 industry factors. There are 3 columns for each factor: the current value, the average ("Avg") between January 1999 and October 2015 taken as an arbitrary reference of fair valuation, and the difference explained above ("D-xxx").
---
Author Bio:

Steem Account: @fredpiard
Twitter: @fredpiard
Seeking Alpha Account: Fred Piard
Steem Account Status: Unclaimed
Are you Fred Piard? If so, you have a Steem account that is unclaimed with pending cryptocurrency rewards sitting in it from your content. Your account was reserved by the Steemleo team and is receiving the rewards of all posts syndicated from your content on other sites.
If you want to claim this account and the rewards that it has been collecting, please contact the Steemleo team via twitter or discord to claim the account. You can also view the rewards currently sitting in the account by visiting the wallet page for this account.
What is Steemleo Content Syndication?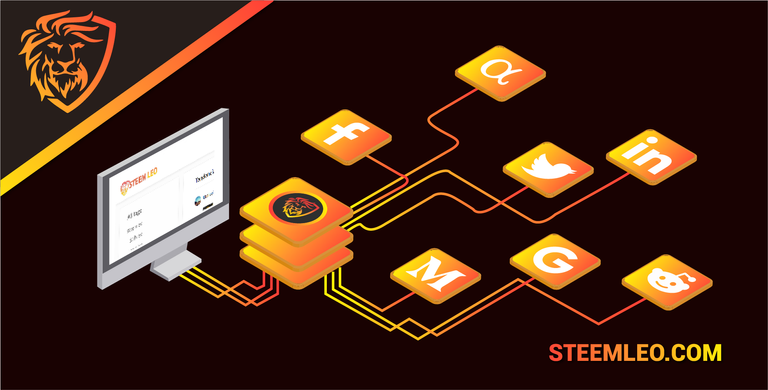 The Steemleo community is syndicating high-quality financial content from across the internet. We're also creating free Steem accounts for the authors of that content who have not yet discovered the Steem blockchain as a means to monetizing their content and we're listing those accounts as the 100% beneficiaries to all the rewards. If you want to learn more about Steemleo's content syndication strategy, click here.
---
Posted via Steemleo | A Decentralized Community for Investors