Hi All,
We decided to shift our
TANGENT Project
dividend share investments into more sustainable / long-term projects instead of short-term / HYIP type projects.
---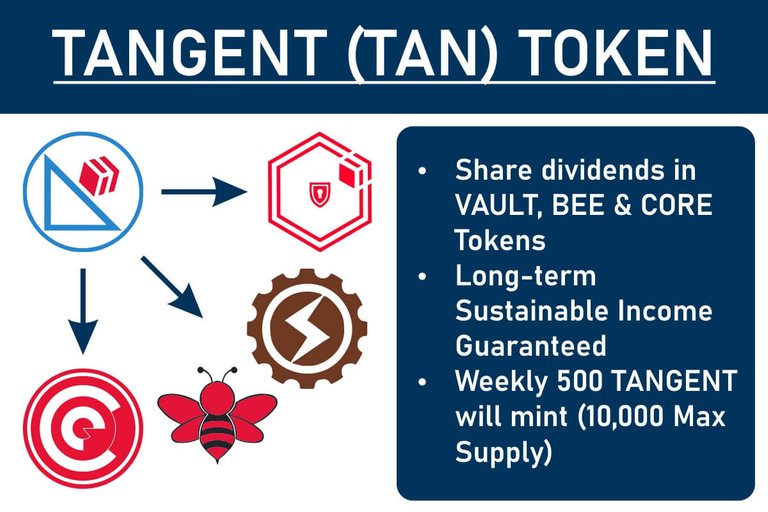 ---
Definitions of Sustainability & Long-Term
"Sustainability is the ability to exist constantly".
Source
"Long term refers to the extended period of time that an asset is held. Depending on the type of security, a long-term asset can be held for as little as one year or for as long as 30 years or more".
Source
---
BEE
is the base token of
HIVE-ENGINE
and it contains a lot of features (use-cases) top of
HIVE-ENGINE
. Moreover, we already made an investment top of
WORKERBEE
token that also mining
BEE
tokens. Therefore
BEE
seems a long-term / sustainable project to invest in & share dividends.
---
VAULT
is a
HIVE
true-pegged token. It's a curation-based Hive-Engine token project & the auto-mint mechanism is assured
HIVE
curation earning equal
VAULT
token reward. The token pegs to
HIVE
at 1:10 Ratio (1
HIVE
: 10
VAULT
). Moreover, the
VAULT
token is owned by the same team that launched the
TANGENT
token project.
---
The
CORE
token project is not yet launched. But we are trying to introduce an FT & NFT combined token-economy with the
CORE
project. Therefore, the
TANGENT
token has a higher probability to earn
CORE
tokens when the main project is launched.
---
Mint 500 TANGENT Tokens Weekly
Circulating Supply = 6,921.561
Total Supply = 9.998 M
Max Supply = 10 M
The current system can mint around 3000
TANGENT
tokens only. Therefore, most probably in
Six Weeks
from now, there will be no more
TANGENT
Tokens to Mint for the system & it will depend on Stake & Trading power.
---
---
TANGENT Stake Based Dividend Share
Now you can earn multiple tokens by staking
TANGENT
Tokens as follows:
---
Next?
---
Join Us at [CORE / VAULT Token Discord Channel]