---
Hello 3speak and CTPtalk, this is Erik Gustafsson, @flaxz on Steem, 3speak and CTPtalk, and in this video I talk about #Consistency and how this is the key to successful content creation.
Consistency Is Key
In order to get better as a content creator you always have to work on that skill, you need to practice and continuously build your knowledge of what you are writing and talking about.
That means showing up every day and consistently work on it, you will get better each day that goes and you will also find joy doing it.
A perfect example of a person that has made this journey @bradleyarrow, he joined CTPtalk around the time when it started, and have consistently created content here every day since.
He has grown a lot as a content creator since that time, and he even makes videos now, plus it also pays off, he is now on place number 11 on the CTP token holder rich list.
Follow his exapmle, show up every day and consistently create content, and do follow him too.
Branding
There is also one more important factor to consider in all this, and that is branding, you brand yourself with the content you create, and sharing your journey as a content creator while you work on improving your skill and knowledge creates a lot of branding.
As an affiliate marketer this is very important, it creates know, like and trust which is paramount if you want people to buy something that you recommend, or just sign up to your email list.
So build your brand by consistently creating content every day, and use that to pave the way for your journey as an affiliate marketer.
This is my own personal opinion, do your own research before investing, and seek legal counsel if uncertain.
Enjoy watching the video!
---
Credits For Music
Music Intro: YouCut
Music Theme: Turismo
URL: https://icons8.com/music/
Music Video: YouCut
Music: Silence theme
Musician: InShot
Stay Awesome!
Sincerely,
Erik Gustafsson
https://flaxz.dblog.org/
https://www.ctptalk.com/@flaxz
Do your own research before investing.
---
Join me on Discord: https://discord.gg/F6cCZ2N
Join me on ClickTrackProfit: https://clicktrackprofit.com/flaxz
Guide: How To Create - Your Own Sales Funnel
---
Sign up for free to my email lists and ebooks, click the banners below.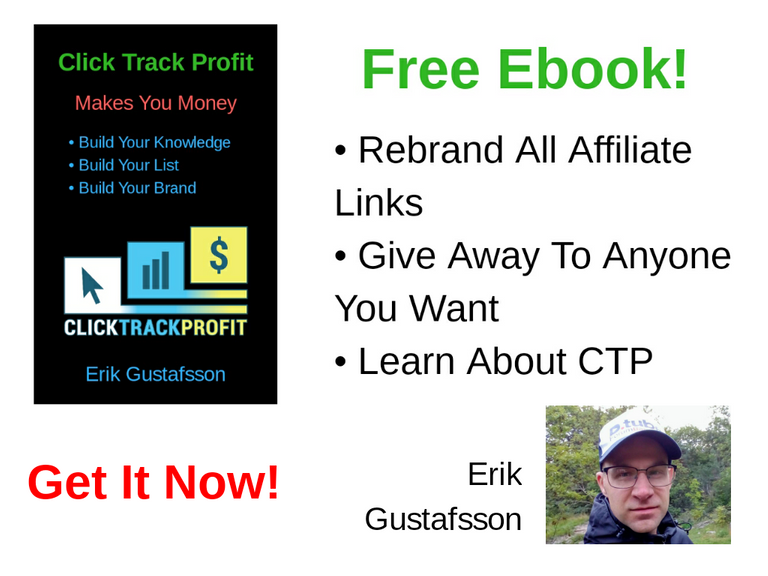 ---
▶️ 3Speak