---
Hello 3speak and CTPtalk, this is Erik Gustafsson, @flaxz on Steem, 3speak and CTPtalk, and in this video I talk about #Curation and posting habits.
Posting Habits And Curation
So there is a relation between how many posts you publish per day and how many upvotes and comments you get on those posts.
I do 2 posts per day, my Actifit report plus my main blog or vlog post of the day, like this 3speak video for example.
But I have seen examples of some people making 7 posts, and that does not necessarily transfer to more total upvotes and comments in a day compared to just making 1 or 2 posts, and there are 2 reasons for this that I want to talk about.
Less Quality With More Posts
So the first reason is that by making more posts in a day, each of those posts can't get that much attention and work as if you make a less amount of posts, and thereby they are smaller posts that might have less quality.
Now there is absolutely nothing wrong with a smaller post, you should have both stock and flow content, just as @jongolson is talking about in the training in ClickTrackProfit, but with that many posts your stock content just drowns in your flow content, or you don't even have time to do any stock content.
Less Upvotes And Comments On Your Posts
Now if someone is following you, they like your content and gives you upvotes and make comments, they have a limited amount of time and a limited amount of voting power to spend on your content, we all have just 10 upvotes at 100% each day.
So if you make a lot of posts they will either lower the upvotes on the posts that you make, which means each post will have a lower reward and that translates to less upvotes and comments overall.
They could also just ignore your posts because they don't know which to interact with, and that is not very desirable.
But there is also more to this because if you get less votes and comments on your posts other people on the blockchain will also find it much harder to find your posts in the first place.
Less Is More
If you instead focus your time and energy on making just 1 or 2 posts per day, then you can make it have higher quality, and it's easier for your followers to interact with.
That means they give you higher upvotes, more comments and engagement, and that in turn makes you more visible to other people on the blockchain, your posts and videos gets ranked higher, and that improves the chance that you get really high upvotes too.
So my personal advice is to focus on 1 or 2 posts per day, that way you will get more overall upvotes and comments from more people and accounts on the blockchain, and this is especially important in the long run.
This is my own personal opinion, do your own research before investing, and seek legal counsel if uncertain.
Enjoy watching the video!
---
Credits For Music
Music Intro: YouCut
Music Theme: Turismo
URL: https://icons8.com/music/
Music Video: YouCut
Music: Silence theme
Musician: InShot
Stay Awesome!
Sincerely,
Erik Gustafsson
https://flaxz.dblog.org/
https://www.ctptalk.com/@flaxz
Do your own research before investing.
---
Join me on Discord: https://discord.gg/F6cCZ2N
Join me on ClickTrackProfit: https://clicktrackprofit.com/flaxz
Guide: How To Create - Your Own Sales Funnel
---
Sign up for free to my email lists and ebooks, click the banners below.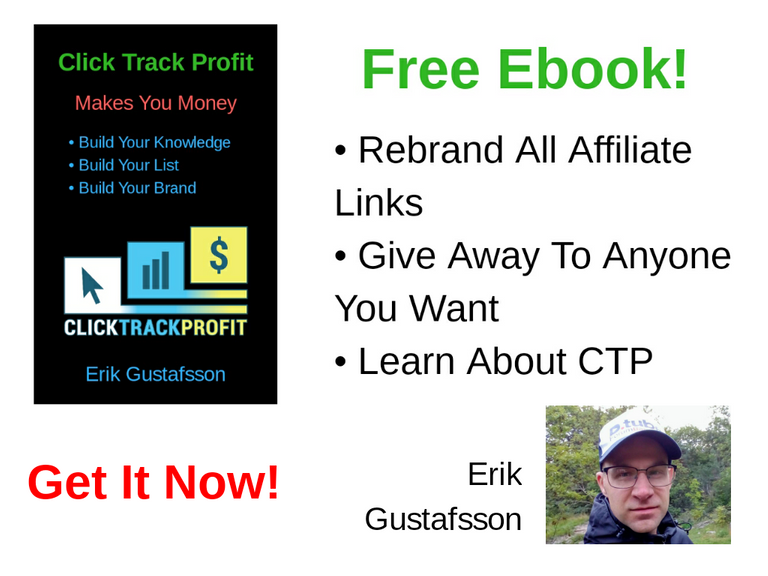 ---
▶️ 3Speak