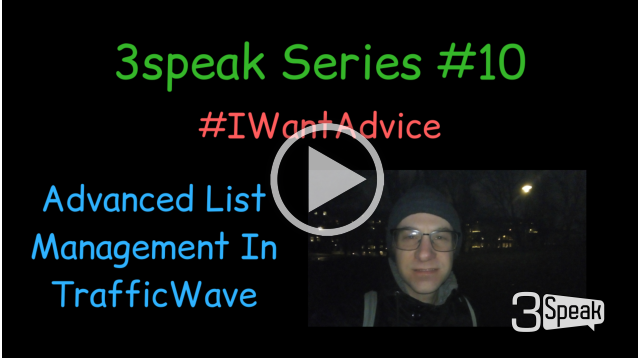 ---
Hello 3speak and CTPtalk, this is Erik Gustafsson, @flaxz on Steem, 3speak and CTPtalk, and in this video I talk about #IWantAdvice, and I am asking for advice about how to manage my lists in TrafficWave the best way.
Advice For List Management
So I am asking the experienced listbuilders in the CTPtalk tribe about advice on how to best handle multiple lists, I have 2 that are handled through TW, and many of the subscribers overlap while the broadcasts that I send out are the same to both, plus I plan to add more lists in the future.
And I am sorry if anyone is offended but I will drop three Steem handle's of experienced listbuilders, @jongolson, @russellstockley and @ghcamry.
Options In TrafficWave
So as I have been able to see from the advanced options in TW there are 2 ways to go ahead.
The first one is their way of comparing subscribers and then take away multiple signups.
The second is to create another list that subscribers from all lists go to after the prewritten email follow up series has concluded, the list about me so to speak.
In my opinion the second option seems to be a much better solution, especially since the broadcasts I am sending out is the same, but I want some advice on this so I don't just go ahead and make a major mistake or something.
What do you think?
Thank you very much in advance for your answer.
This is my own personal opinion, do your own research before investing, and seek legal counsel if uncertain.
Enjoy watching the video!
---
Credits For Music
Music Intro: YouCut
Music Theme: Turismo
URL: https://icons8.com/music/
Music Video: YouCut
Music: Silence theme
Musician: InShot
Stay Awesome!
Sincerely,
Erik Gustafsson
https://flaxz.dblog.org/
https://www.ctptalk.com/@flaxz
Do your own research before investing.
---
Join me on Discord: https://discord.gg/F6cCZ2N
Join me on ClickTrackProfit: https://clicktrackprofit.com/flaxz
Guide: How To Create - Your Own Sales Funnel
---
Sign up for free to my email lists and ebooks, click the banners below.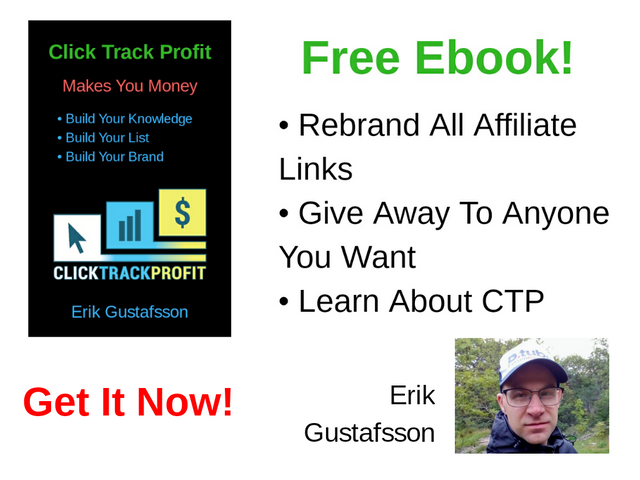 ---
▶️ 3Speak