Good morning to everyone hope you are doing well . Today I would like to bring out charts for a domestic T20 match - Big Bash .
Toss- Sixers won the toss and chose to bowl.
Venue - Manuka Oval
Note- The match ended through D/L method , so it would be better if we focused on economy and other similar charts rather than just runs.
Syndey Thunders Batting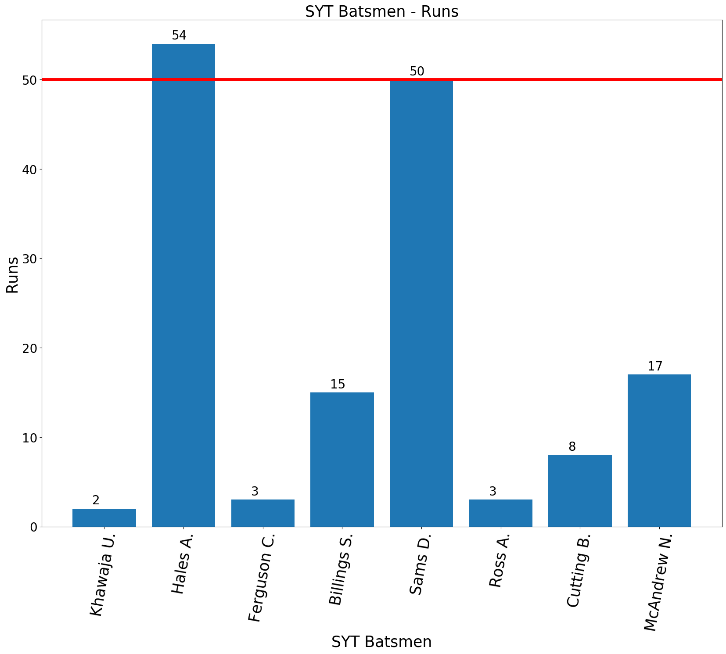 ---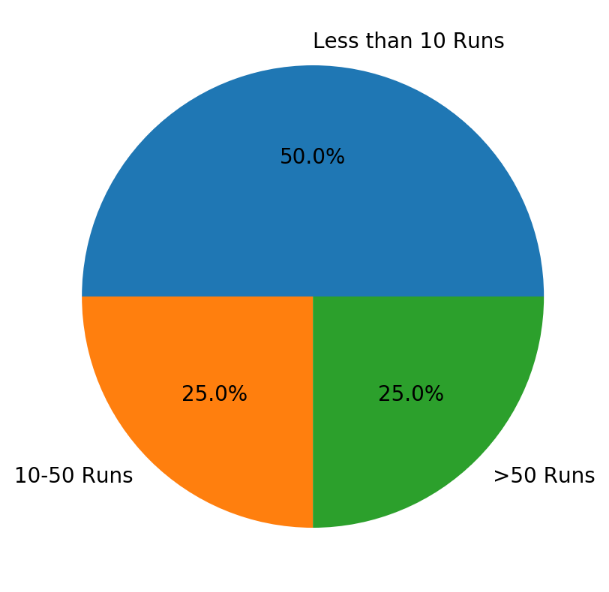 ---
Opener Alex Hales as well as Sams got their half century . Apart from them as far as runs are considered nobody did well but we cannot just go by runs , below we shall see strike rate which will give better picture .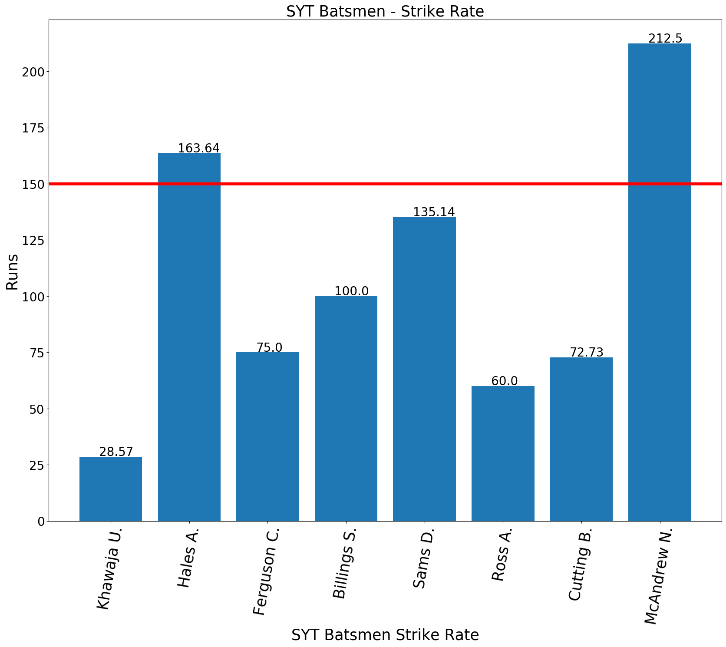 McAndrew although scored 17 runs did it with over 200 strike rate . Two batsmen have over 150 strike rate in SYT batting innings.
Syndey Sixers bowling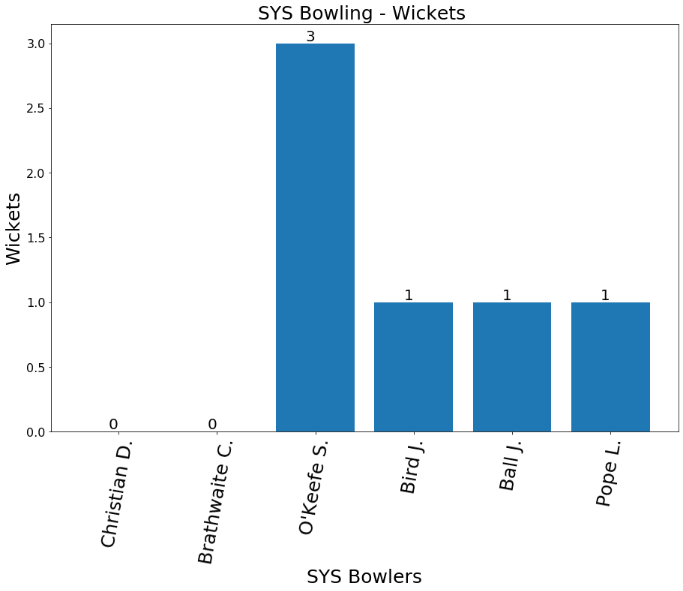 O'Keefe who is also the man of the match took 3 wickets . In T20 3 wickets is more like 5 wickets in ODI so pretty good bowling.
Christian and Braithwaite failed to pick up any wickets .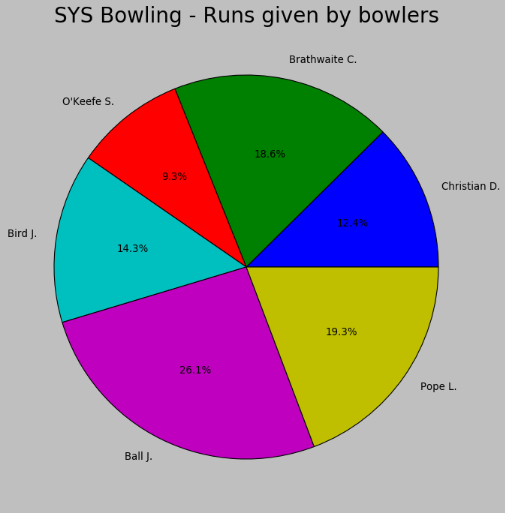 Ball J was too expensive with the ball ;) . He bowled 3 overs and gave away too many runs . Brathwaite follows him in runs given.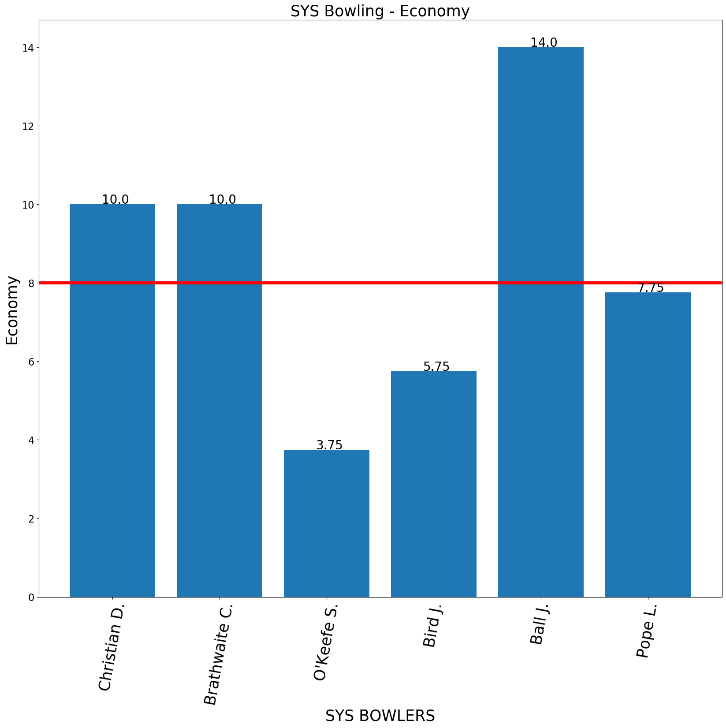 It is not surprising to see Ball J with high numbers here too . Following his are Christian and Brathwaite who performed poorly too. Ball J picked up a wicket which the latter failed to do.
Sydney Sixers Batting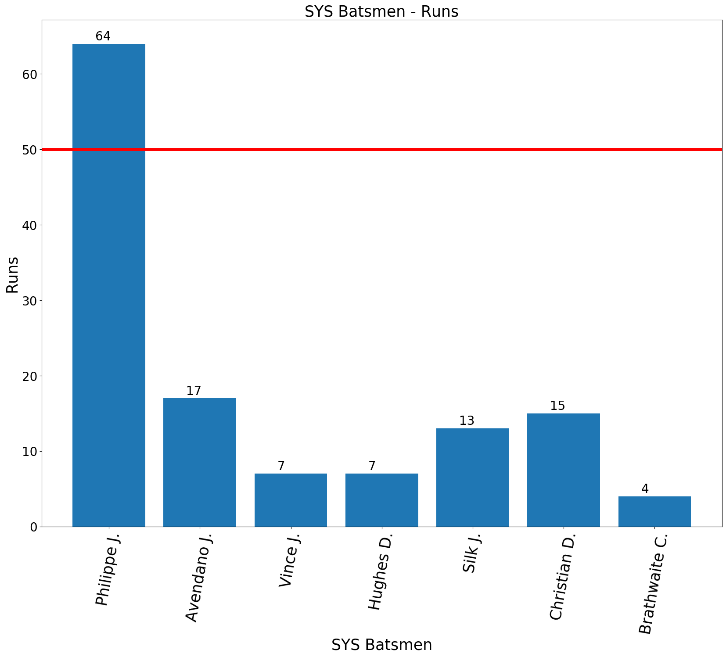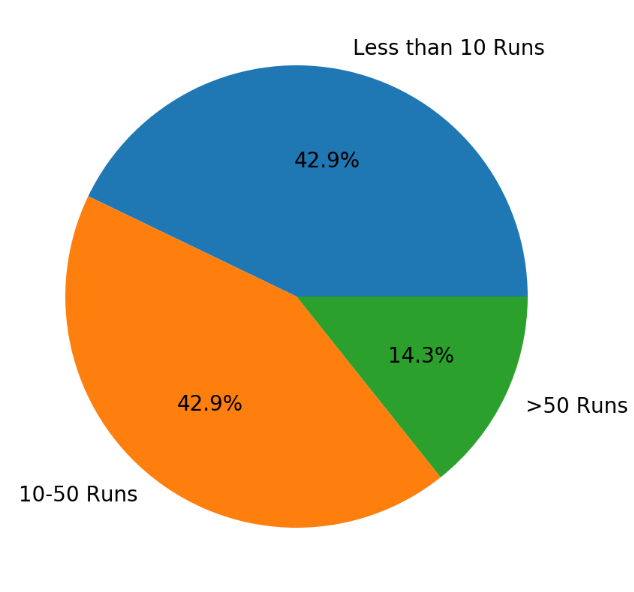 Only one tall bar , the opener Philippe scored a half century and helped Sixers to win to be honest . None of the other players scored above 20 .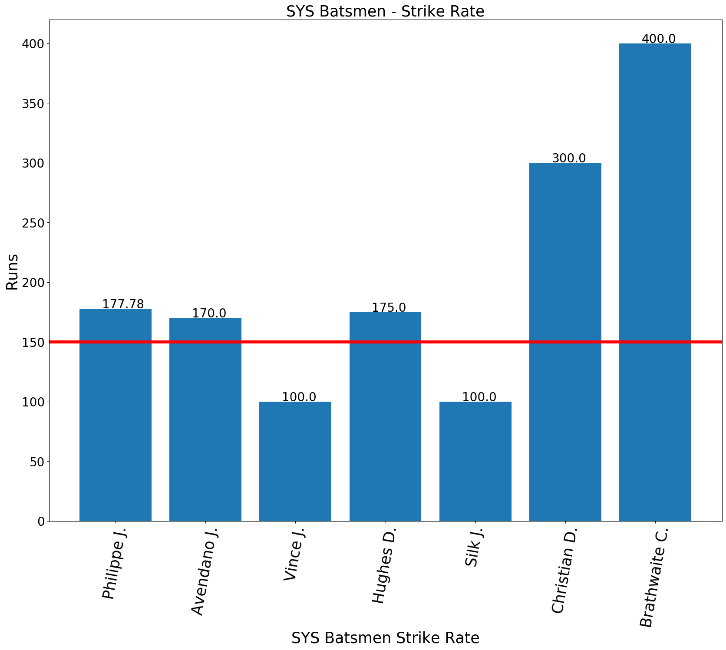 Well Brathwaite tops this but actually he faced a single ball and scored 4 runs lol but it counts . 5 players with over 150 strike rate here . The other two also doesn't have too bad of a strike rate.
Sydney Thunders bowling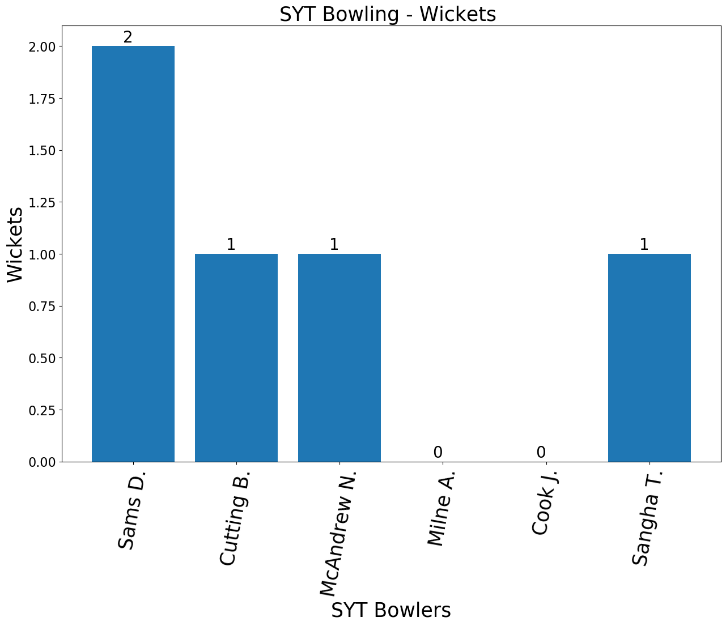 Sams leads this with 2 wickets , Cutting , McAndrew and Sangha each got 1 . Mile and Cook failed to pick any.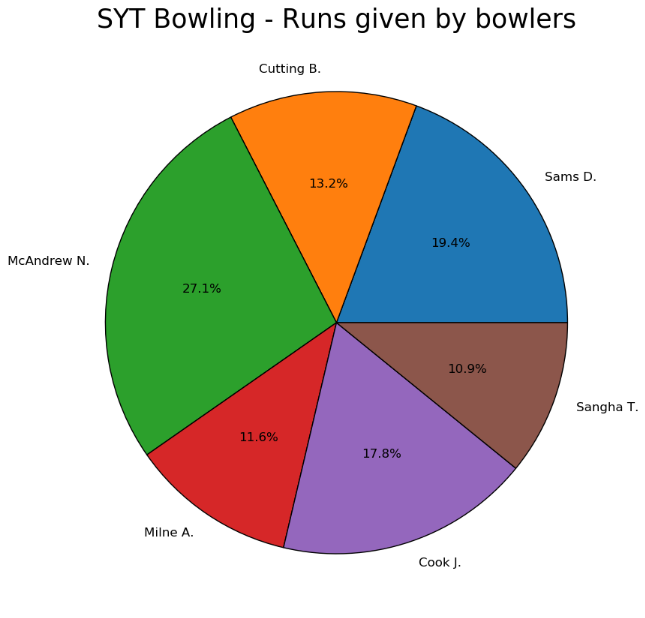 McAndrew leads this chart , he has given away more than 1/4 runs himself. Milne is the least runs giver.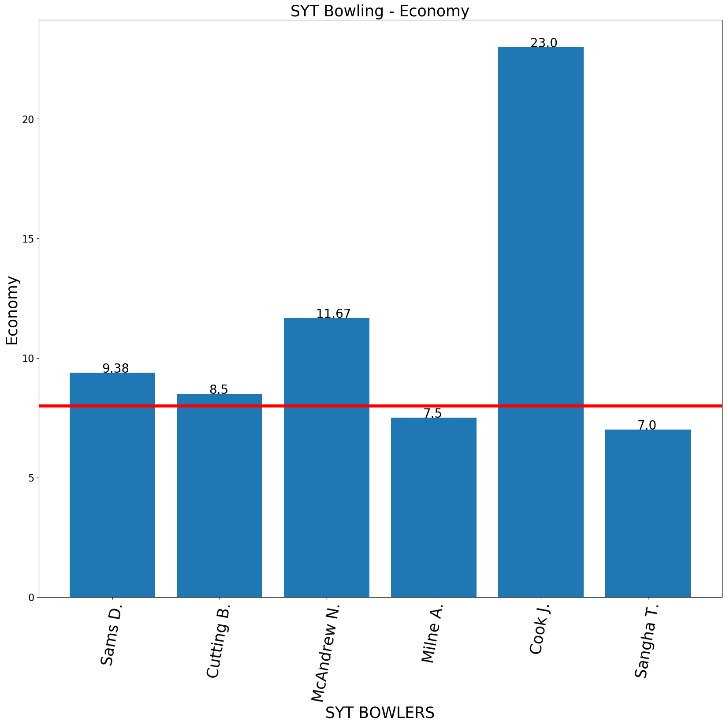 Well Cook bowled one over and gave away 23 runs , disappointing .
Totally 4 bowlers have strike rate above 8 runs which isn't good in T20 cricket .
---
Note: All the data has been collected manually and all the charts have been created by me . Feel free to use the chart anywhere.
---
Regards,

MR.