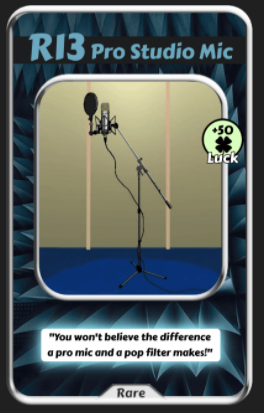 ---
English
I just woke up, I was about to sell 2,000 starbits in the market to take advantage of the fact that the hive currency has certain bullish impulses, but I realize that the demand price has fallen to the value of 0.00021 instead of the 0.00028 that have been been driving these last days. so instead of selling, I decide to buy the starbits that I need to acquire a new card, I put the purchase order at 0.00023 so that it is the first order to be executed.
Spanish
Acabo de despertar, estaba a punto de vender 2.000 starbits de #risingstar en el mercado para aprovechar que la moneda hive tiene ciertos impulsos alcistas, pero me doy cuenta que el precio de la demanda ha decaido hasta el valor de 0.00021 en vez de los 0.00028 que se han venido manejando estos últimos días. así que en vez de vender, decido comprar los starbits que me hacen falta para adquirir una nueva carta, la orden de compra la pongo en los 0,00023 para que sea la primer orden en ejecutarse.

---
In addition to this, I also realize that I have a currency called vibes, which I do not remember having acquired, 387 coins, at the current price it is $ 29 - 80 and for a moment I doubt whether to sell or not, let's be clear, which sometimes we do not it costs, we do not value it enough, and until this moment I did not understand what currency this was.
I decide to first investigate what it is about, and what a surprise, it is the #musicforlife currency, on occasions I have published with that tag and I had been told that I would receive a reward for its use. Like any human, at this moment I regret not having used that tag much more, because generally every day I upload musical content, but I have not used it very often (I will change that from now on XD), I decide not to sell, and for the Otherwise I do power up.
Adicional a ello, también me doy cuenta que tengo una moneda denominada vibes, que no recuerdo haber adquirido, 387 monedas, al precio actual son 29 - 80 dólares (volatilidad) y por un instante dudo en si vender o no, seamos claros, lo que en ocasiones no nos cuesta, no lo valoramos lo suficiente, y yo hasta este momento no entendía que moneda era esta.
Decido investigar primero de que se trata, y vaya sorpresa, es la moneda de #musicforlife, en ocasiones he publicado con dicho tag y se me había dicho que recibiría recompensa por su utilización. Como cualquier humano, en este momento lamento no haber utilizado mucho mas dicho tag, porque generalmente todos los días subo contenido musical, pero no lo he utilizado con mucha frecuencia (cambiaré eso de ahora en adelante XD), decido no vender, y por el contrario hago power up.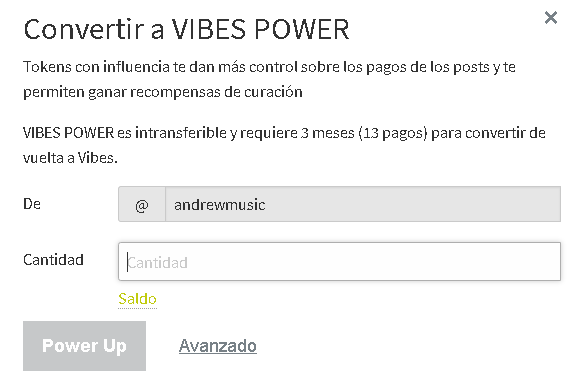 ---
Now my vote in that community will have something of value. There is something that impacts me a lot in #hive, and it is the intelligence of the people who created it because the more power is acquired, the better the healing rewards through the different currencies. It reminds me a lot of the phrase from the bible; Mark 4:25 "For whoever has, more will be given, but whoever does not have, even what he has will be taken away."
I do not know if what I have just said makes sense for all people, but for me it does, the greater the number of different currencies in power up, the greater the rewards in each of these currencies, and here the concept of investment diversification.
Ahora mi voto en dicha comunidad tendrá algo de valor. Hay algo que me impacta bastante en #hive, y es la inteligencia de las personas que lo crearon porque entre mas poder sea adquirido, mejores son las recompensas de curación a través de las diferentes monedas. Me recuerda mucho a la frase de la biblia; Marcos 4:25 "Porque al que tiene, se le dará más, pero al que no tiene, aun lo que tiene se le quitará".
No se si para todas las personas tenga sentido lo que acabo de expresar, pero para mi si lo tiene, a mayor cantidad de diferentes monedas en power up, mayores las recompensas en cada una de dichas monedas, y aquí se esta aplicando el concepto de diversificación de la inversión .
---
As I finish writing this morning blog, the order of starbits has been completed and I proceed to buy the new letter and I end the post remembering the importance of power up, even if they are small amounts, at the end of the road, everything adds up.
Mientras termino de escribir este blog matutino, la orden de starbits ha sido completada y procedo a compra la nueva carta y finalizo el post recordando la importancia de hacer power up, así sean pequeñas cantidades, al final del camino, todo suma.
---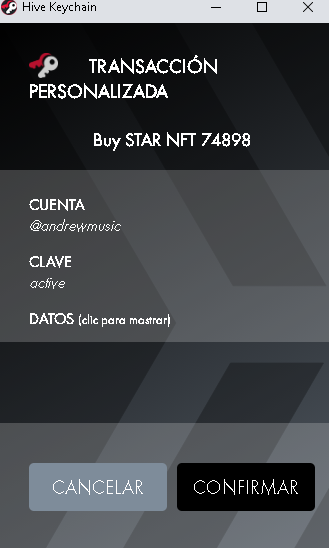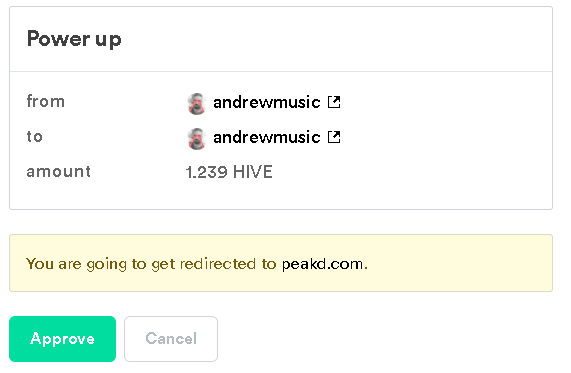 ---
I say goodbye sharing this song from Guns N` Roses which is very good.
Me despido compartiendo esta canción de los Guns N` Roses que es muy buena.
---