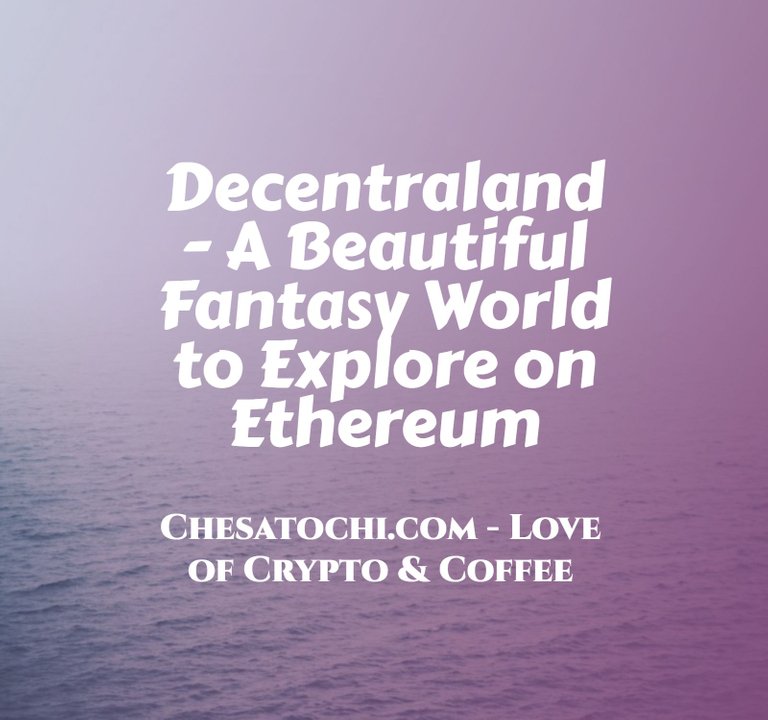 Article link: https://chesatochi.com/decentraland-beautifully-fantasy-world-explore-ethereum/
Introduction
You can discover the article I wrote about Decentraland and see my latest video included in the post.
Decentraland is a 3D environment where you can explore a fantasy world and do a lot of things.
Designers and builders purchase lands and develop cool things over it.
What covered in the article
I elaborate on the sections of avatars, marketplace, and events.
In the video, you can have a look and feel of the graphics where I move around freely.
Conclusion
I hope you had a delightful time reading my article and if you find value in my content.
Take a couple of minutes of your time and check my website, subscribe to my newsletter, and listen to my podcast.
Website: https://chesatochi.com
Podcast: https://anchor.fm/chesatochi
Newsletter:https://chesatochi.substack.com/