Looking at the winter photos, I had an interesting observation. Only two components, snow and sun, both in total and each separately, can dramatically change reality. In general, the ability of nature to constantly change, and to remain unique in each of the images, is admirable.
---
When it comes to the ability to change, man has something to learn from nature. Lately, I communicate more and more often with people who are obsessed with a certain range of factors that cause them painful feelings (the negative side of the profession). It would seem that it is so easy to get out of this state, it is enough to simply switch your attention to any of the many other issues around us. Unfortunately, when a person has already fallen into the trap of "fixation", it becomes almost impossible for him to get out of this trap.
---
The question is, why don't people learn to abstract? Which, quite well, can be answered by the following questions. Who needs healthy, thinking people?
---
Finally, I will give an extreme example of the inability to switch attention, which I has remembered since his studies at the Medical Academy. It is believed that the 3rd year in honey. institutions - the hardest time and those who cope with this load by 99% have already graduated. In practice, the 1% who do not finish - tries very hard not to finish it.
---
During my intensive first-year studies, a friend of mine, a roommate, told a story about a "girl who burned the lids." I do not know how much truth in this story, but similar stories arose before and my eyes…
---
A young girl (3rd year, it's only about 20 years old) came to the dormitory after or during the session and started cooking. She took a frying pan, poured oil and then added the usual plastic, or what are they made of there, lids from under the cans.
---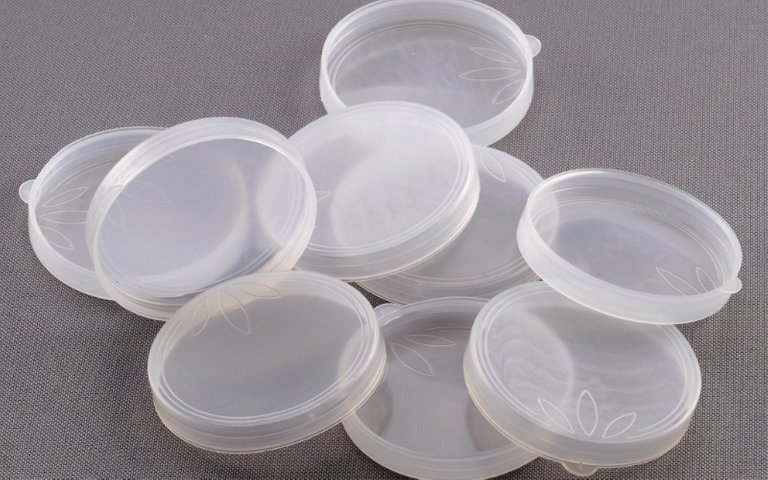 ---
The smell in the kitchen from these lids attracted the attention of other students, who called an ambulance in time. Nobody knows how this story ended, because from that moment no one saw the girl, and no one dared to ask her parents, who came to pick up her things from the dormitory…
---
That's why, since childhood, I try to teach my son a healthy pofigism. God forbid, he did not care about such trifles as training… What I advise people with such fixations - rest and self-development. For starters, Dale Carnegie's book, How to Stop Worrying and Start Living, can be a very good tool. After a person works out in practice 3 simple recommendations from the book in most cases, the need for pathological fixation occurs much less often and the discomfort from them becomes much less.
---
If you compare the emotional load from learning and the emotional load when you wake up in the morning and your crypto portfolio has lost the price of 20 or even more%. And, God forbid, to form this portfolio, did you take a loan or borrow money from friends. I know from my own experience how strong this emotional shock is. And this despite the fact that I invest in cryptocurrency only the money, which by and large, I almost do not regret losing.
---
Unfortunately, I can't call myself a master of abstraction, especially when it comes to my assets. It was because of the realization of the enormous emotional burden on the trader that I gave up intraday and mid-trading (so-called intraweekly and intramonthly), and opted for long-term HODL combined with the use of stacking capabilities on Defi projects and in other types of stacking (HIVE POWER, LEO POWER, etc.).
---
As my relatives often repeat: "You can't make all the money." That's why my measured topic of asset accumulation suits me 100%. How do you cope with the emotional strain of cryptocurrency trading?
---

---
Useful link
---
Exchanges
Binance | Poloniex | Huobi | Cryptex24 | Ionomi | Okex | Bitwired | Qtrade | Kuna | WhiteBIT
Cryptogames
Doctor Who | Oceanplanet | c24 games | Splinterlands | Cryptobrewmaster | Exodegame | Rabona
Cryptoblogs
HIVE | STEEM | lbry.tv | noise.cash
---

---
Posted Using LeoFinance Beta