Черговий ранок я розпочинаю з розповіді про прослухану книгу, якщо бути зовсім точним, це коротка розповідь все того ж Віктора Пелевіна «Зигмунд в кафе». Інформація про автора - тут, інформація про розповідь - тут.
The next morning I start with a story about the book I listened to, to be exact, it is a short story by the same Victor Pelevin "Sigmund in a cafe". Information about the author - here story information - here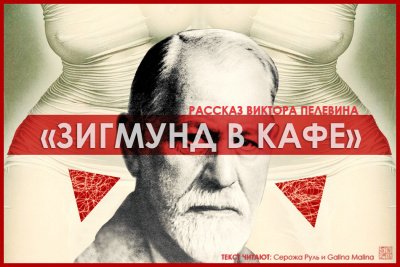 Об'єм розповіді зайняв у мене 15 хвилин прослуховування, якби я його читав це могло бути від 12 до 20 хвилин, в залежності від самопочуття та настрою. Ці 2 компоненти відіграють величезну роль, не побоюсь написати, в житті кожної людини.
The story took me 15 minutes of listening, if I had read it could be from 12 to 20 minutes, depending on the health and mood. These 2 components play a huge role, I don't be afraid to write this in everyone's life.
Щоб не розкрити суть розповіді заздалегідь просто напишу, що ця розповідь своєрідна пародія на теорію Фрейда про всюди проникаючої сексуальності. Розповідь однозначно варта того, щоб з нею ознайомитись. Єдине, після закінчення книги виникає не велике розчарування, що все вже закінчилось.
In order not to reveal the essence of the story in advance, I will simply write that this story is a kind of parody of Freud's theory of pervasive sexuality. The story is definitely worth reading. The only thing after the end of the book is not a big disappointment that it's over.
Гарного дня. Удачі Вам та добра.
Хороший день. Удачі тобі!!!
"Life is the best "GAME". In this "GAME", there is no place for other games!"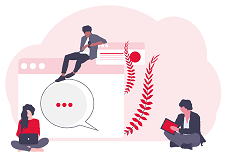 Not got an account yet? Sign up to Hive!