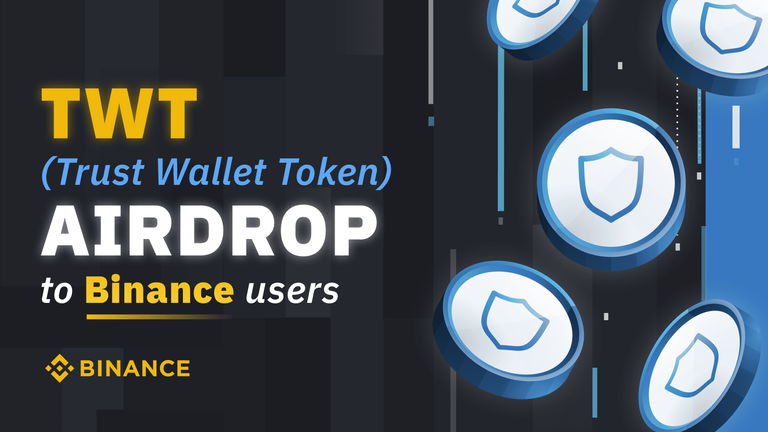 Binance just executed the largest Trust Wallet Token (TWT) airdrop in history, worth millions of dollars based on the market price at the time of execution.
The airdrop was sent to every Binance user that completed a spot, margin or futures trade between 2020/12/14 0:00 UTC to 2020/12/21 0:00 UTC.
Tada! It's raining TWT and I've got mine!
Yeah, if it happens to trade on binance that specific period you are eligible too. Go check your account there if you missed the news and grab yours, it's important to claim your airdrop by January 5th 2021 00:00AM UTC, or the tokens will be lost.
I did it directly on my trust wallet app that i had already installed in my phone in less than a minute, easy money. It's just 13$ with the current TWT price, but is a nice gift that Binance give us for the Christmas!! The Funny fact is that you can pool those to receive CAKE tokens like liquidity provider i guess, it takes a small amount of BNB as feee (0.04$ or something like that) to do it and since i don't have any BNB there i didn't stake them.
Anyway go grab your free money 💸💸💸💸💸!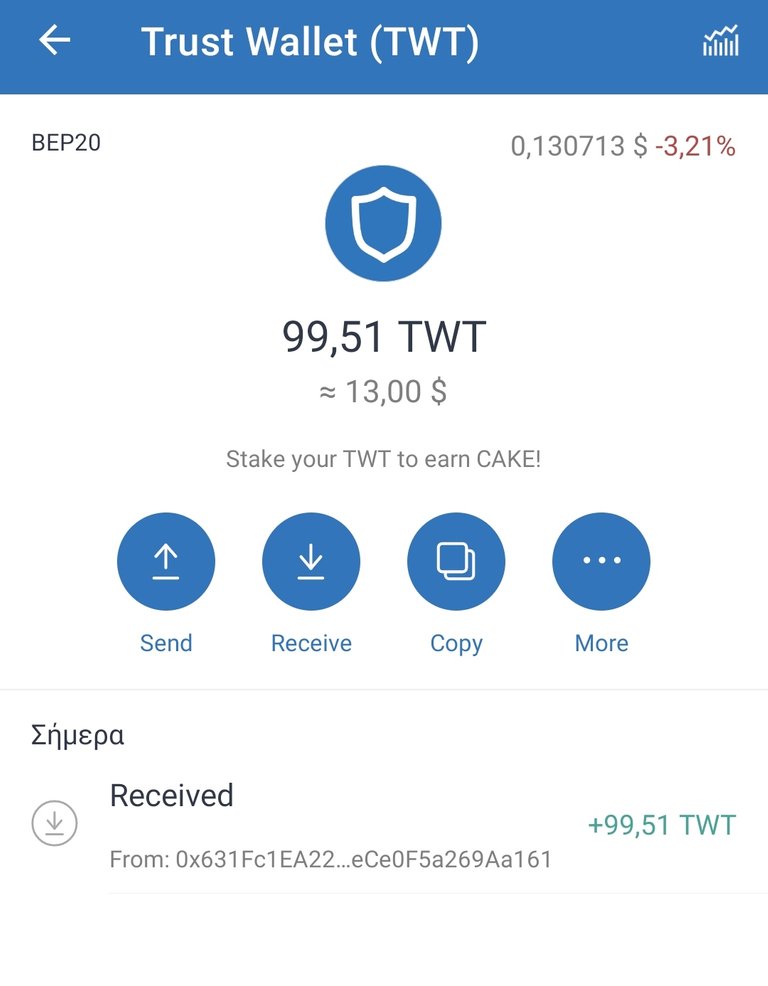 Posted Using LeoFinance Beta