Through the years, I have been capturing family history information about my family and that of my wife. In the beginning (before I married), I interviewed a couple of my grandparents and captured the information on video tape. Then later, I did a similar interview with my wife's grandmother and with both of our sets of parents. While these interviews are cherished keepsakes, between lugging around video equipment, exporting the video to the computer, editing the video and exporting it to the desired media, this is a major undertaking. Also, the output from these interviews is often quite lengthy (over a hour each). As I starting looking at teaching others to be able to capture their family history, I wanted to be able to provide an easier way for them to create interesting snippets of family history that are more appropriate to the 144 character attention span of the current generation.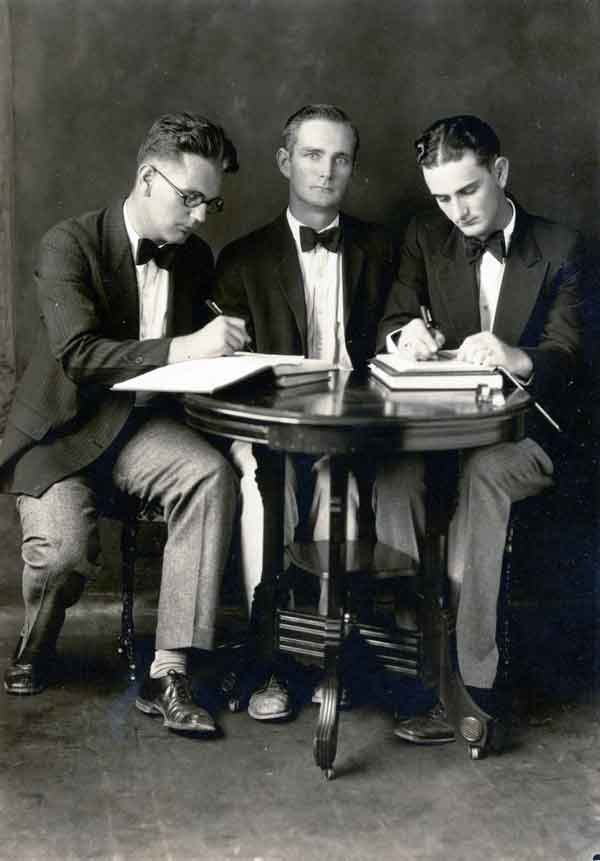 What better way to do just that than by taking important, old family photographs and having the senior members of the family who remember the most about the photos narrate by telling who is in the photo, when and where it took place, and any other pertinent information in order to immortalize those memories before it is too late.
How many times have you been looking through an old album or box of photos that belonged to one of your ancestors and wondered who was in the picture and what the occasion was? And how often had everyone who knew anything about the photo
passed on and taken that information to the grave with them? That is why it is critical that we begin to capture this information before it is too late.
This method is so easy. All you have to do is take a snapshot of an old family photo with your phone or tablet. Then record your relative (parent, grandparent, aunt, uncle, or even a close family friend) telling about the photo. Finally, load the photo and the audio into some video editing software (there are several that will run on your phone or tablet) and create video something like this:
(Unsupported https://lbry.tv/$/embed/ElmerFrancisGraham0001/cb17c6ac7d82fdaa6007d75b7a73ff1b9a50a951)
If you cannot see the video imbedded here, click THIS LINK.
So next time you go to visit an older relative either ask to get out their old family albums, or take with you some old photos that you may not have the complete story about, and record them as you ask them to explain the photo. Then put it all together and post it here in the Family History Community.
I will be adding more videos like these shortly. I hope to see your videos here soon, as well. Let's start capturing these valuable stories before it's too late.