Last night i can say it was a blast ... our first "live-streaming" concert ... especially after this cool period of time in which we've just practiced, composed and enjoyed our creative lives ... The on.set.hdv place was a very professional place, which for me was a good surprise to see that professional studios like these are still in bussiness and alive.
Therefore, let's start this short musical adventure and i do hope everyone will follow my links related to our #art and #music and will follow us in the Future ... Now, that mostly the main scene will be inside the virtual space ...
Our introspection starts here ...
My shadow ... playing on turkish ney ...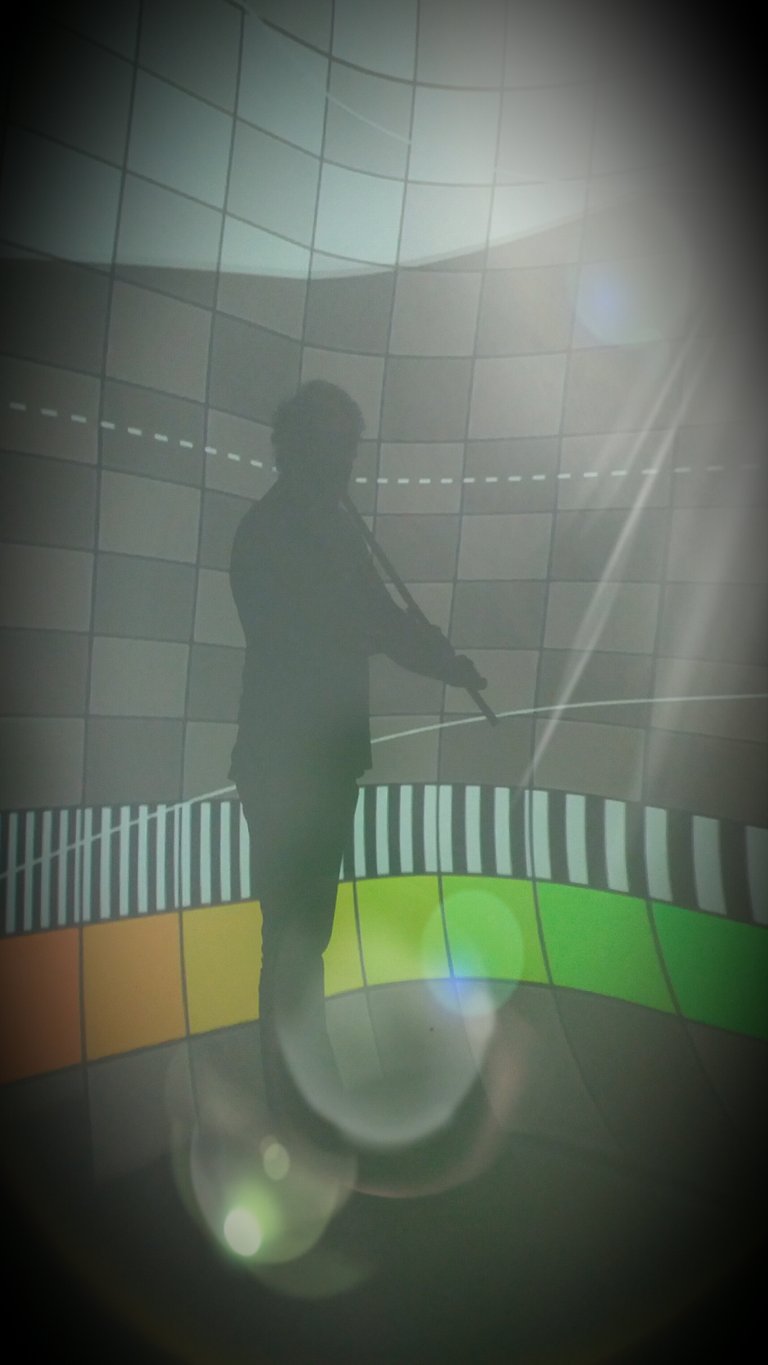 And, as we all know ... a concert starts with some preparations ... in a sort of technical terms it's called "soundcheck" :-)
The first destination ... I know it sounds like Star Trek episode for most of the musicians ... AND the most funky part is that everything starts with a "spaghetti bolognese" recipe made with cables :-))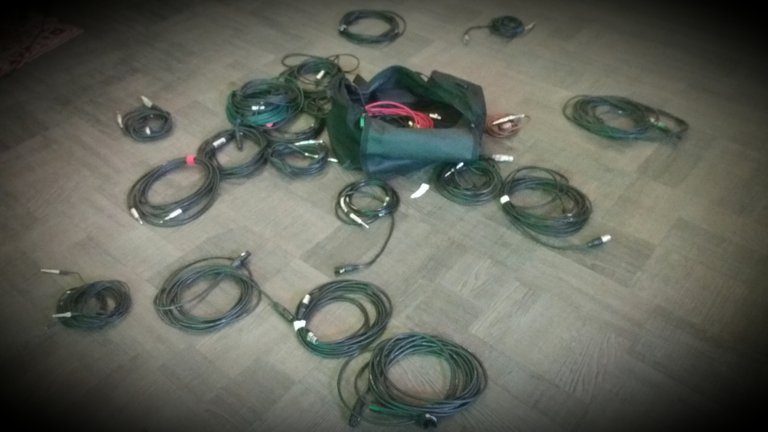 The groove must be established by a very cool and futuristic drum set which has some insertions of electronic devices and effects processors ...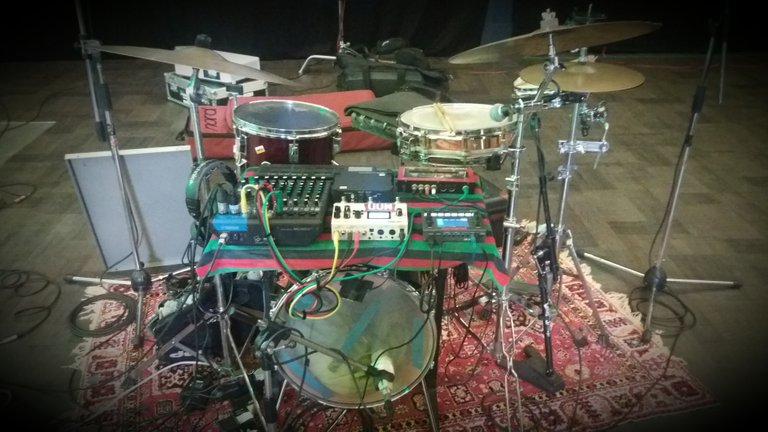 While last night from 10 pm i've had this live streamed concert with an awesome ensemble lead by Mircea Ardeleanu Jr. i've thought to share a small glimpse of our music ...
... and whoever ... who will be interested to watch/listen our concert, feel free and visit the following link:
You can as well, follow our page on facebook
Facebook: https://www.facebook.com/pamantensemble/
The band members are:
Maria Hojda / voice
Florin Gruia / violin
Sergiu Catana / drums
Marcelle Poaty-Souami / clape
Mircea Ardeleanu Jr. / bansuri, bass, voice
Lucian Nagy - bulgarian kaval
Mihai Neagoe / sound engineer
Facebook: https://www.facebook.com/pamantensemble/
Enjoy the music ...
Also for those who would like to offer #tron for our music, you can do it here:
https://vibravid.io/guest/watch/5e6182307a78f8cee49438ff
We are very happy to be present inside on music platforms from the new #blockchain such as #vibravid ...
Soon, i'll keep you posted with new musical materials created with this awesome project and we'll post more music inside all these new musical crypto spaces.
Much appreciated for your support ...
Regards
---
Posted from my blog with SteemPress : https://luciannagy.com/?p=3376
---