France and Spain are already qualified
Tonight the last round of this Nations League preliminary round is played. France and Spain already qualified for the Final Four, that is played in the fall of 2021 in Italy. Tonight, probably Italy will follow if they can clinch a win in and against Bosnia and Herzegovina. If not, then The Netherlands still has a chance if they win in Poland, and Italy does not win.
Belgium can also qualify tonight if they at least draw against Denmark. That should be no problem for Belgium, that except for Eden Hazard has the best of its selecetion present. But you never know, remember how Belgium threw final ticket away in Switzerland two years ago.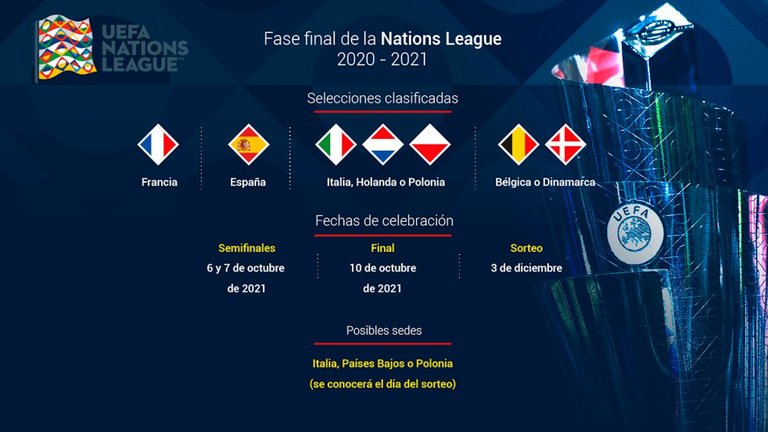 Dream Finals
If this goes through, the Nations League will have a dream competition in the fall of 2021. The current World Champion, the World Champion of 2010, the World Champion of 2006 and the leader of the FIFA world ranking. Fixtures that will deliver incredible football, and kind of a miniature World Championship. No way in predicting which country could clinch these finals.
And, if all goes well, these games will be played with packed stadia and atmosphere, with the vaccine probably already widely spread by then over Europe.
Already looking forward to it!
Sincerely,
Pele23