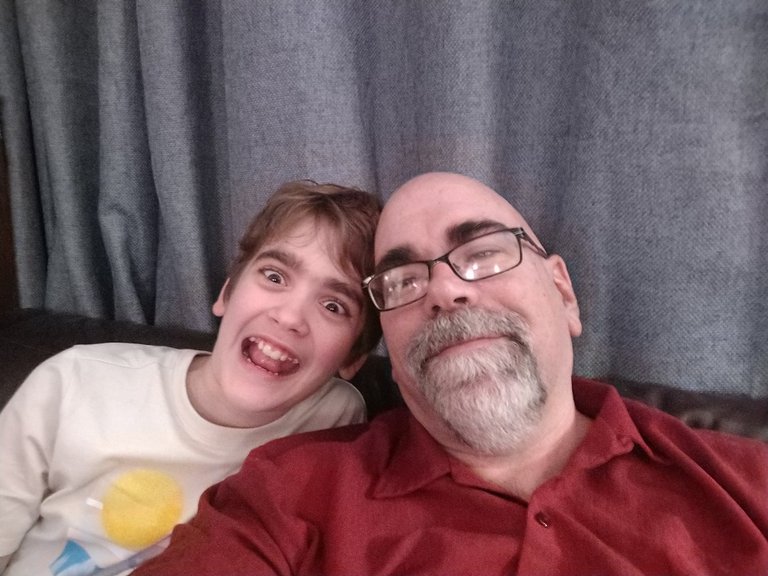 Heya all!
July 8th Update for #MyHiveGoals.
I appreciate everyone who has been reading, commenting, and upvoting my efforts on the Hive Blockchain. Thank you. It means quite a bit to me.
I haven't written on the blockchain in a few days, which is the longest I've gone without posting.
I did manage to continue posting my daily dad jokes, and received payouts for previous efforts on the blockchain.
Quite frankly I have had some personal issues ongoing, which led me to stop posting on the blockchain due to what was going on in my life.
However, I am now back at it, and look forward to working toward my goals.
Here's #myhivegoals and how I've progressed for July 8, 2020
Hive
Today: 540.035
GOAL: 2500
Percentage: 21.6%
I am steadily working toward dolphin status. It's going to take a bit, but I do like to see this number growing daily. :)
CTP
Today: 11989
GOAL: 25,000
Percentage: 47.9%
Getting really close to 50% toward my goal.
I've stopped staking my CTP temporarily since I need 2000 liquid CTP to add to Eliana's kitty she's giving away as the prize. This won't take long to store up considering how much CTP I earn daily.
Dad Jokes
Today: 92
GOAL: 250
Percentage: 36.8%
We keep making them, and our friends and family love these dad joke videos. I am encouraged by the feedback I get from people who watch my dad joke videos.
RobWillmann.com Blog
Today: 22
GOAL: 25
Percentage: 88%
I have my latest blog post written, and need to publish it. I will create a new goal of 50 posts once I surpass this goal, considering how close I am.
-=-=-=-=-=
Join me in my #MyHiveGoals Journey!
Want to post your own goals and join me in the challenge? Great! Here's my original post with the rules:
https://peakd.com/myhivegoals/@robwillmann/new-challenge-myhivegoals-set-and-achieve-your-goals
Be sure to tag your post with #MyHiveGoals and post it on the blockchain.
Peace and Love,
-Rob
P.S. In case you haven't heard Jon O and Blain launched a terrific new site: https://plus1success.com/robwillmann
It's all about doing small steps so that you end today just slightly better than yesterday. I am a big fan. :) I signed up almost immediately because I am quite familiar with the quality associated with these two. I was not disappointed. Their daily videos and ebook are a big win.
Check it out yourself:
https://plus1success.com/robwillmann