They say Crypto Winter is coming, this say it's all over - FUD?
Hello, SPIer's. Has there been a crypto market crash? Im not sure about you guys but SPinvest is not too worried about this. Why? Because HIVE is still up 60% from 1 year ago and we bought most of our crypto holdings in early 2020. BTC dropping almost 50% hurts but we still have a 3x profit and 7x profit on the ETH we hold. Based on last years fund value from 52 weeks ago, we've still grown from a $46k fund to a $155k fund, we topped out at around $260k around 3-4 weeks ago but we'll see those days again.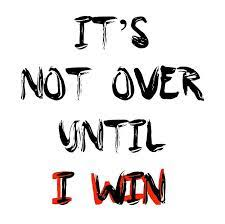 Do I think the bullrun is over? Famous lost words but...Nooo. Do I have self-doubt? of course I do but the current BTC top and the build-up to it does up look like a normal bull market top and this leaves me confused.
The top will come normally after an epic run where BTC will 2x as the last of the money is being pumped in by last minutes FOMOer's. BTC's top of $67k came after 2 after recent new time highs over $60k. In 2017, BTC went from $10k to $20k fast, it never tested $16-17k, it just bulled through the lot. For this reason, my mind is starting to turn to this bullrun is mirroring the 2013 bullrun closer than 2017.
Below is the famous Stock to flow chart created by Twitter user planB. This is a BTC price prediction stock based on BTC's halving events (i think). On the right-hand side, you can see a colour chart going from blue to red. These represent how many more days there are until the next BTC halving with around 1400 days between each one.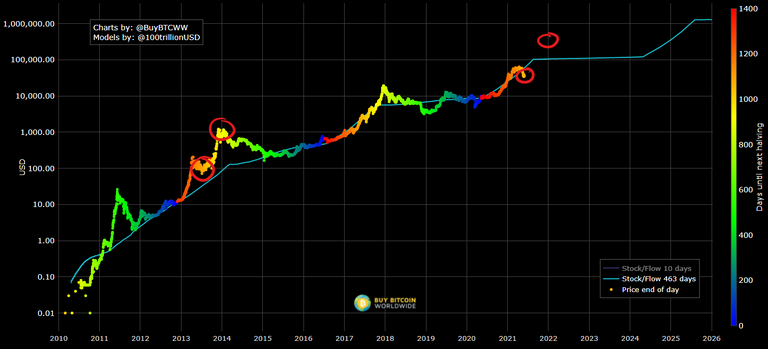 You can see very clearly with the 4 circles what im hoping will happen. In 2013, BTC dropped by around 70% halfway through so this 50% drop we are experiencing now is in line with that plus BTC always seems to top out when the trending line is bright yellow and we are not there yet so i dont think the bullrun is over yet.
I understand that comparing 2013 to 2021 is like comparing black to white. I remember BTC back in 2013 and it was not easy. I bought my first BTC with liden dollars on the P2P game "secondlife". I had to download a huge game, install it, create an account, buy the in-game currency and then convert it to BTC. After that i could send it to either a personal wallet are to one of the 3-4 exchanges that existed back then.
2013 was before the government cared about crypto, the total crypto market was worth only $1.5 billion and every token in the top 15 had a name that ended with "coin". No BTC debit cards are directly buying, the terms "FOMO", "HODL" are "defi" has not been invented yet and farming still meant getting your hands dirty.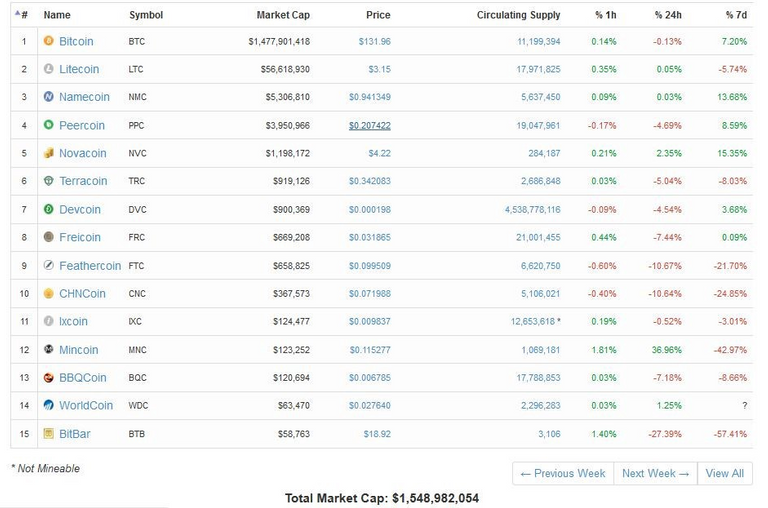 2013 - 2021
What do you think? Do you think my reasoning is sound or is it just hope? Maybe a little of both.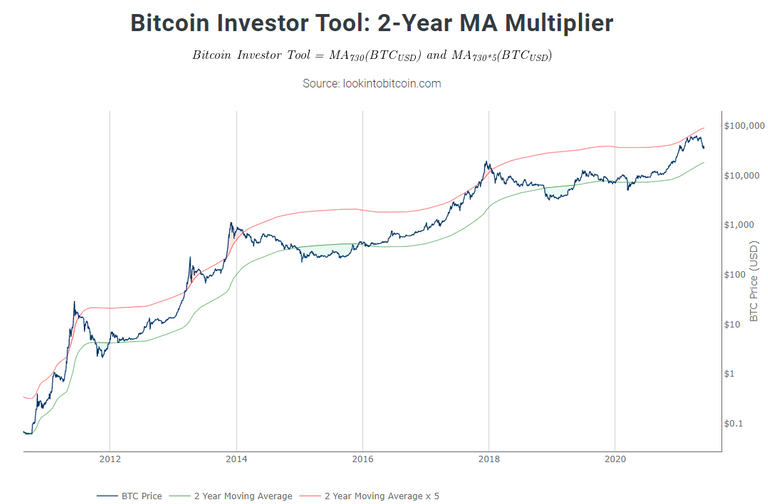 Toward the end of each bullrun, the BTC price (blue line) will go higher than the 2-year moving average (red line). We see this happen 2 times in 2013 and once at the end of 2017. Maybe this bullrun is the one that breaks the cycle but I would bet against it.
Maybe I look at too many charts and only see what I want, haha. You can find a bunch of really interesting charts at this website.
Where do you think we are in this cycle? Have you been selling? buying or just holding? Maybe you dont care at all and you're just happy to be here
Thanks for reading through today's post. Im, not an analyst as you can and I dont look so much at 24hr-7day charting. Elon's tweets might make a big difference this week are the next but in 5 years, that FUD will be invisible to see. I look at pretty much every crypto I look at with maximum history as this is FUB proof and more simple, mostly because its more simple and gives a bigger picture.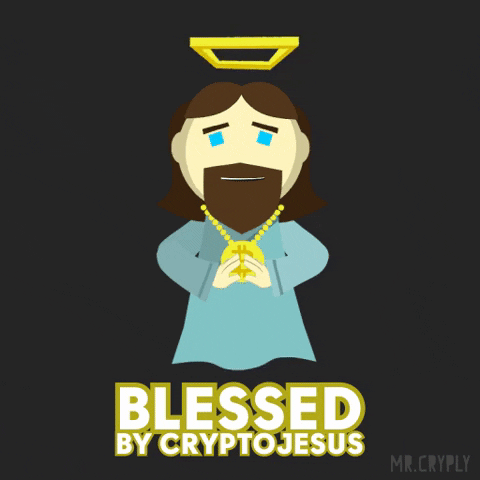 Stay strong
Posted Using LeoFinance Beta
---
---