Nothing Like Being Ahead Of Schedule!!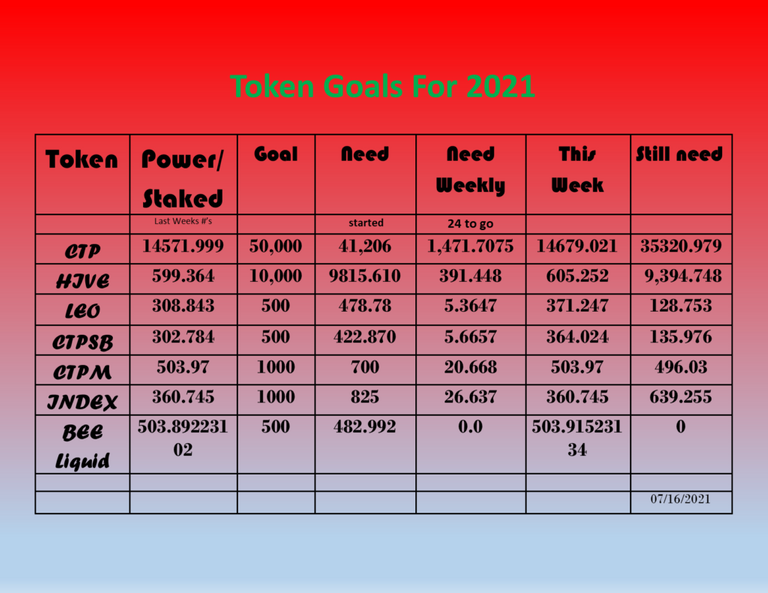 Weekly update to my goals.....
Things are moving along nicely and I'm actually ahead of schedule, which is great since the sooner I reach my goals for #LEO, #CTPSB, #CTPM, #INDEX, & #BEE the sooner I can work on my larger goals.
It's just been three weeks since I started working on my #LEO & #CTPSB goals and estimated it would take about 10 weeks but here I sit at a third of the way thru and am nearly there.
If I continue at the pace I've been going, I'll be done 2 more token goals. Totally awesome, don't you think?
See Ya next week!!
Posted Using LeoFinance Beta
---
---