The emergence of bitcoin was just the beginning of a new financial world. Although, bitcoin has a high adoption already, it still has few flaws that has hindered a more massive adoption. These flaws includes; high complexity (too complicated for a crypto beginner) and limited use cases in the world. Currently, the only outstanding use case of bitcoin is that it can be used for transactions. This is where Pundi X comes into play and it helps in providing solutions to this problem of bitcoin.
---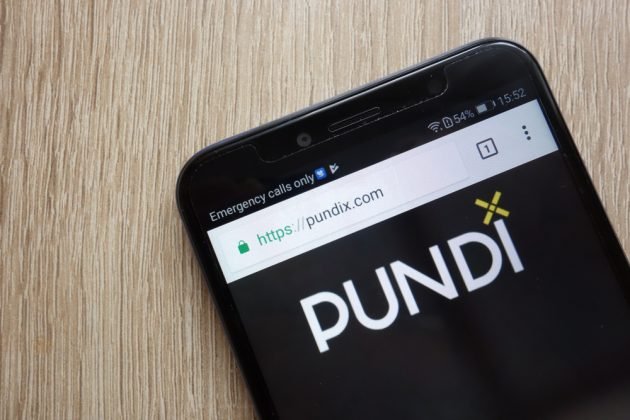 Image Source: pundiX.com
---
Pundi X was founded by Zac Cheah and it is built on the Ethereum blockchain. It is a platform for consumerizing cryptocurrencies by enabling their use in retail Point of Sale (POS) through a mobile app and contactless payment card. The mission of Pundi X is to enable digital currencies to be more accessible to a greater number of persons across the globe and further increase the utility of digital currencies. Pundi X aims at making the purchase of digital currencies very easy and simple irrespective of location through the providing of a borderless payment ecosystem that is beyond the traditional fiat system.
---
Pundi X Solutions
Like aforementiined, digital currencies have the problem of complexity when considering a layman. Similarly, reducing the complexity of
handling cryptocurrency has been a hard nut to crack. However, Pundi X tries to solve this problem through several end users layers tools which includes a mobile wallet and a contactless smart card.
---
Speaking of the mobile wallet, it is a helpful component in that it solves the problem of handling or dealing with private and public keys. Public and private keys are known to be very complex and too long. Instead of managing a long and complex blockchain public and/or public key, Pundi X's mobile wallet allows end users to simply maintain a password-based system that is much more simpler and familiar. More so, mobile devices can be further secured by fingerprint or face recognition.
---
On the other hand, the Pundi X Smart Card which is second layer further reduces complexity. Note that, the smart card can be used with or without the mobile app. By empowering users with a contactless smart card which is similar to the traditional debit/credit cards, this enables users to avoid even the complexity of navigating a smartphone app.
---
With the future being highly crypto-inclusive, this physical debit card/wallet has a key use case in the event of theft of the mobile phone or loss of battery or no service coverage etc. The Pundi X card is the physical multi-currency (fiat and cryptocurrencies) wallet or a Crypto Debit card which can be loaded with cryptocurrencies via the POS devices which are connected to the PundiX platform. Also, the PundiX card also facilitates payments via cryptocurrencies held in the card through NFC and contactless technology.
---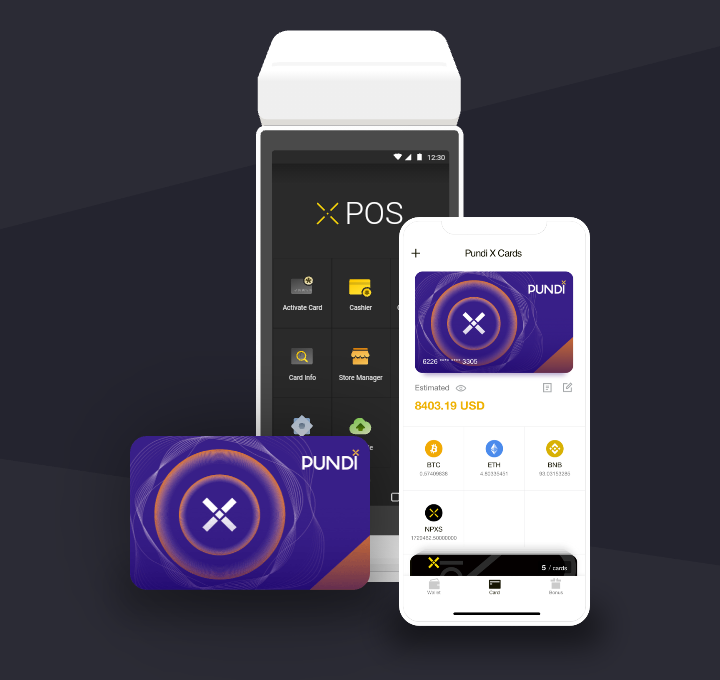 ---
In a nutshell, Pundi X allows for three customer use cases. It enables users to:
Buy or Sell cryptocurrencies through a Point-of-Sale (PoS) device
Buy anything using cryptocurrency through the Pundi X POS device (retail point-of-sale)
Pay peer-to-peer using mobile (like PayPal)
---
It is worthy of note that Pundi X has the same properties of Real Implementation, Open Governance and Incentivization just as bitcoin. This in turn allows for the rapid global expansion of the Pundi X solution.
---
In terms of real Implementation, Pundi X is a complete end-to-end solution for contactless and mobile retail point-of-sale (POS), including a full-stack reference implementation of all the components. It includes a mobile application, a contactless smart card and point-of-sale (POS) terminals that are already in deployment. By releasing the full-stack reference implementations as open source and open specifications, it enables a worldwide ubiquitous distribution of the Pundi X protocols while ensuring the rapid expansion of the value of the Pundi X Network.
---
Pundi X Tokenomics
Pundi X project built on the Ethereum and NEM blockchain has a native token (erc-20) with the ticker being NPXS (formerly PXS). NPXS has a circulating supply of 240 Billion NPXS coins and a max supply of 258 Billion coins. It is currently trading on top exchanges like Binance, Bithumb, Upbit etc with Upbit being the current most active market trading it.
---
References
Pundi X Website
Pundi X Whitepaper
Posted Using LeoFinance Beta