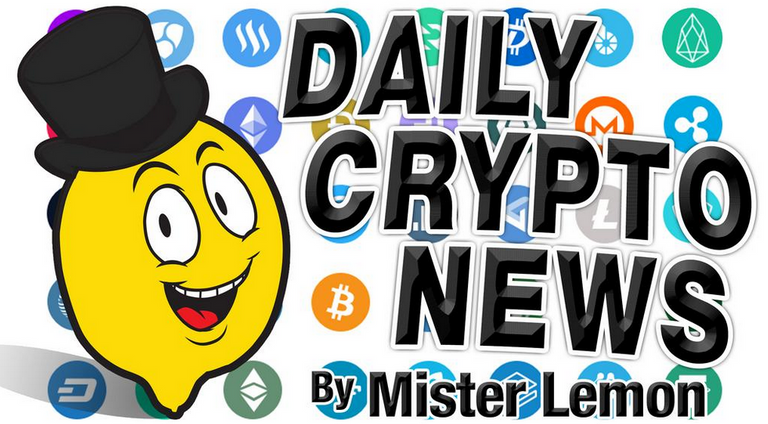 Which Way Bitcoin Price? Current 'Stablecoin' Period Mimics Early 2017;
DeFi Faces Multiple Challenges On Its Way To Dominate Crypto;
Hacker Stole 336 BTC from Crypto Exchange Cashaa;
Coronavirus Recovery – The New Economic Thinking We Need;
Presidential Campaigns and Tiktok: Bad Crypto News of the Week;
🗞 Daily Crypto Calendar, July, 12th 💰
Welcome to the Daily Crypto News: A complete Press Review, Coin Calendar and Trading Analysis. Enjoy!
"What's the price of those Bitcoin's you keep talking about?" a friend asks me. I look at my phone and it's still averaging around $9,200. "About the same as last month mate," I replied.
Bitcoin (BTC) price has hardly moved an inch in the last six weeks, barely moving 2% in either direction from its average price. Therefore, I'm starting to think it's a stablecoin now.
Bitcoin's current "stablecoin" period resembles early 2017
However, this long period of static price reminds me very much of early 2017, when Bitcoin stayed around $900 for the first three months of the year, which was followed by an explosive 300% move in the second quarter, and then just kept going.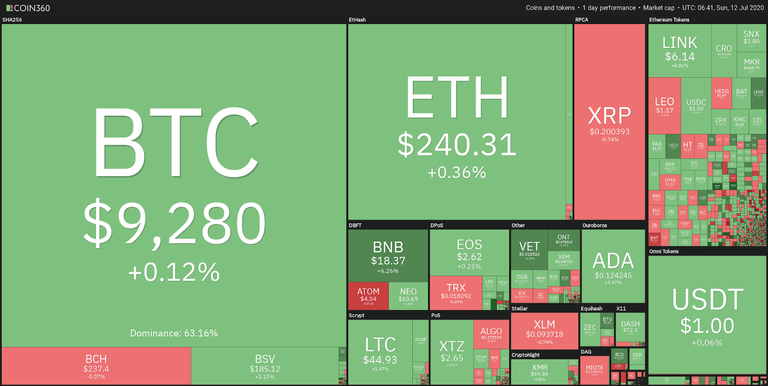 However, what makes BTC very different from other assets is the position the miners are finding themselves in. They have 50% less Bitcoin to sell than before, and the effect of the consolidation following the mini bull-run has put BTC/USD in a downward trend.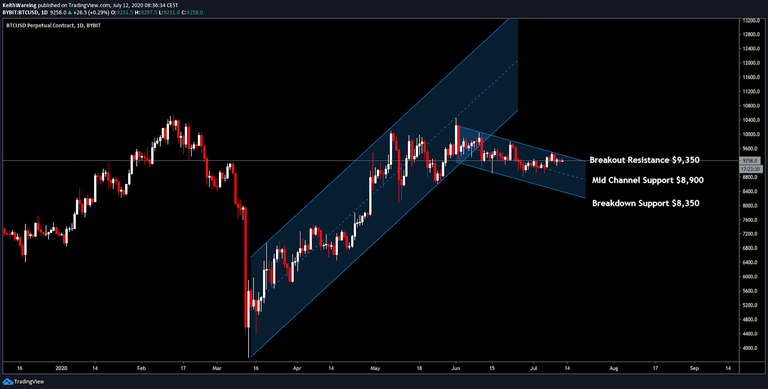 DeFi incentivizes users by offering them more predictable returns than trading.
A combination of promised yields and FOMO has driven DeFi growth.
DeFi has its challenges, such as security, sustained returns, and stable prices.
While Bitcoin (BTC) maximalists remain skeptical, many other industry players believe that DeFi, or decentralized finance, is set to become the dominant sector within the cryptoasset industry. Decentralized finance has already been one of the fastest-growing sectors for a couple of years now, while the acceleration of its growth in recent months has brought even more attention to it.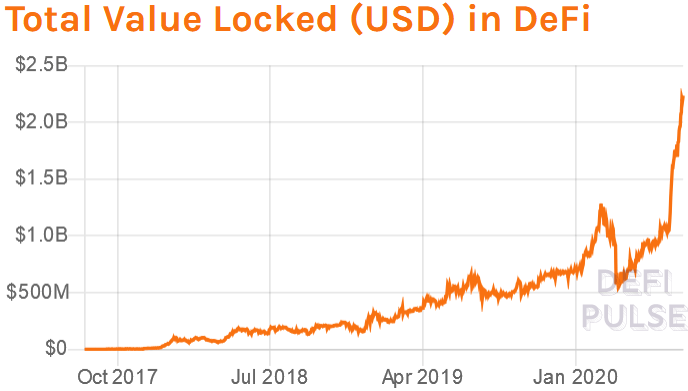 U.K. based cryptocurrency exchange Cashaa reported hackers took more than 336 Bitcoin. The company has stopped all the crypto-related transactions, however, prima facia users are not affected by this hack.
In a media brief shared with Cointelegraph, Kumar Gaurav, CEO of Cashaa said that one of their wallets was compromised and more than 336 Bitcoin was sent to the hacker. He also suspects that hacker is from east Delhi, India. The company has filed a cybercrime incident report to the Delhi crime bureau with acknowledgment number 20807200031555 under the cryptocurrency crime category.
Cashaa suspects malware was installed onto the computer used to make exchange transfers like user withdrawals. The malware notified the hacker when an employee logged into the account at 1:23 pm on July 10 and made two transfers from the wallet. Cashaa was using a Blockchain.com wallet to store and send BTC. Kumar said to Cointelegraph:
"We are still investigating the damage caused by the incident and suspend all the withdrawals for 24 hours. We have called the board meeting to decide whether the company will bear all the losses."
The International Monetary Fund (IMF) is calling the coronavirus-induced economic crisis "the Great Lockdown". The phrase mimics the Great Depression of the 1920s and the Great Recession that followed the 2007-08 global financial crisis. But, while it is tempting to maintain linguistic consistency in naming the present crisis the Great Lockdown, this term is misleading.
The Great Lockdown suggests that the root cause of the current economic depression lies in the negative impact of the pandemic. But the extent of the economic malaise cannot be attributed solely to the coronavirus.
The record rates of unemployment and the dramatic decline in economic growth are direct outcomes of policy choices promoted by the dominant economic paradigm the world has had since the 1980s – one that says free markets are the best way to organise our economic lives. It promoted interests of the financial sector, discouraged investment, and weakened the public sector's capacity to deal with the pandemic.
It's been another good, stable week for Bitcoin. No big breakout yet but also no sudden collapse and a comfortable rise of around 1.6 percent. If that sounds like Bitcoin is becoming a bit predictable, don't rest too easy. Some analysts see this sideways period as the prelude to a big move—either up or down. Other analysts, though, are more positive. They see Bitcoin in the same place that Apple was in pre-iPhone days. They think it could reach $60,000 by 2023.
If that happens, participants in a new German guerrilla marking campaign will be doing a lot of people some valuable favors. The Ideas Are Like Flames collective is distributing stickers extolling Bitcoin and urging people to adopt "freedom money." Participants can even receive 675 Satoshis for every sticker they stick.
But maybe they should be buying Dogecoin instead. That's something that TikTok users are doing. Buying Dogecoin has become a trend with TikTok users telling each other they could make a fortune if the price hits a buck. The new demand quickly pushed up the price of the coin by 20 percent and it's now more than double the price it was at the start of the week. Dave Portnoy, founder of Barstool Sports, hasn't been the only one to shake their heads at what's clearly a pump-and-dump scheme.
🗞 Daily Crypto News, July, 12th💰

Snapshot taken in NULS main network at height of 2620000 for NVT airdrop to NULS holders.
"Just 20 days to go until the @nerve_network #NVT #Airdrop on JULY 12th, height 2620000 #NULS will be airdropping 1 $NVT..."
"QSR metrics will be dropped in 32 days."
"As of now, the block reward is 400 coins per block and will decrease to 200 coins per block post halving"
Last Updates


➡️ Publish0x
➡️ UpTrennd
➡️ Minds
➡️ Hive
➡️ Twitter
➡️ Facebook
➡️ Be paid daily to browse with Brave Internet Browser
➡️ A secure and easy wallet to use: Atomic Wallet
Proud member of: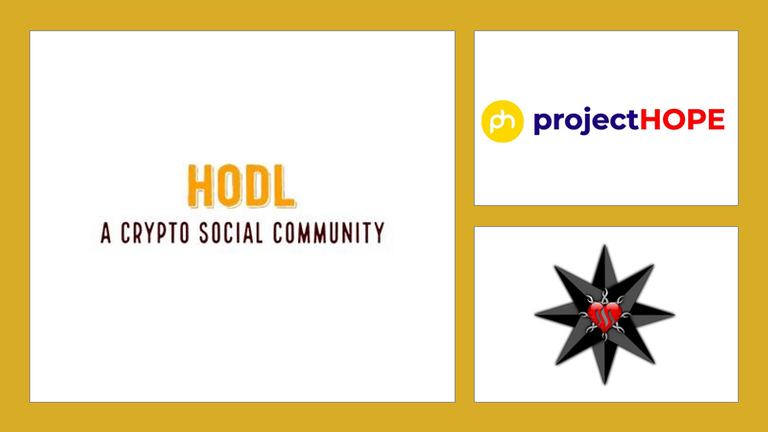 20% of this article rewards wil go to the @hodl-fund account in order to support HODL Community Initiatives.
Find out more about HODL Community: Crypto Social Community and by following our community account @hodlcommunity

If you would like to delegate some HP to our community and support us; we give you back 90% of the curation rewards on a daily basis ! APR > 13% !
500 HP - 1000 HP - 2500 HP - 5000 HP
Make a good APR Curation by following our HIVE trail here