When I was a kid, my parents gifted me a piggy bank. I was very excited to put all my pocket money I received into it.
The first piggy bank I got was made of clay. It had a one-way mouth to insert coins and currency notes into it without any way to fish them out. This ignited my curiosity and I started throwing in coins, always wondering how I'll get them back. So one day, I insisted my parents that I wanted my money back. Finally, we smashed that clay container into pieces to see what all it had.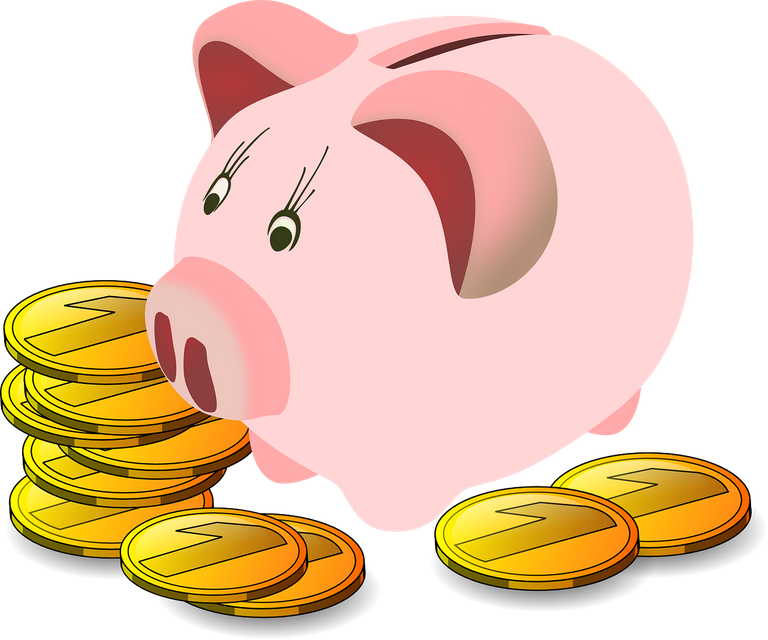 I was surprised to see how much I could accumulate in a short period. So I asked for another piggy bank. This time they gave me a metalic piggy bank with keys to unlock and take out my money whenever I wanted. It was very convenient.
But what if I wanted my piggy bank savings to be invested in Crypto? Is there a way to do that?
Over time, apps like Acorns came into existence to save your spare change in assets like stocks. But now same thing is possible with crypto too.
These kind of tools help us make a regular and systematic investment in our chosen crypto, helping us to dollar-cost average our investment. Of late, some Exchanges and apps like BlockFi have started offering a recurring purchase feature for crypto. You can set any recurring time frame and amount to buy crypto like monthly, weekly or even daily.
The method of Dollar Cost Average insures us from market volatility through regular purchases. We also don't need to constantly keep a track on market prices for deciding on when to and when not to invest. Just set up a fixed amount and a schedule or a date; and forget. The app will automatically buy for you on whatever prices are available on that day. But if you keep buying for a long enough period, your dollar averaged cost will likely be better than what you would have got when trying to catch the bottom. No FOMOing in needed anymore!
But there are better apps available for it than just a feature to set a recurring buy order. Micro-investment apps like Bundil, CoinSeed, Bamboo, CoinBits, Skraps etc. are trying to do just that by making investing in crypto easy for beginners.
But RoundlyX seems to stand out of all these on many counts.
While many apps hold the crypto you bought with themselves, some like Coinseed do not allow you to withdraw your crypto but only give you fiat equivalent to your crypto at the time of withdrawal; and some like Bundil charges as high as $5 monthly fee.
Comparatively, RoundlyX never hold your crypto and its service starts with as low as $0.99 per month.
RoundlyX don't even have access to your bank cards. It uses secure "read-only" APIs from Plaid to connect with your bank. Whenver you spend anything for your purchases, all odd amounts are rounded up to next dollar and the difference is allocated for buying crypto.
Once a certain amount is reached, it gets converted into your favourite crypto on your chosen Crypto Exchange. It supports major crypto Exchanges like Coinbase, Kraken, Binance and Voyager. You can even connect more than one crypto Exchange and can buy different coins in different Exchanges. Your holdings on all Exchange wallets are visible in your RoundlyX dashboard. RoundlyX can only buy for you on those Exchanges and has no authority / connection to sell or trade from your wallet.
You can also make additional investment through recurring buy option or instant invest option on top of the round up amount. You can also use a round up multiplier to accelerate the size of your investment. And you can also pause and activate your purchases any time from your dashboard.
Although RoundlyX do not hold your investment by itself, you should not forget that it puts your investment in the wallets of centralized crypto Exchanges. So you should periodically withdraw your investment to the wallets you control. Otherwise, RoundlyX seems quite safe way to make your crypto portfolio through investing small and spare change that you never bothered of.
One other limitation with RoundlyX is it's international launch is still awaited. It's currently only available to US resident and perhaps to Canada as well.
If you ain't in USA, have you got a similar investment app for investing in cryptocurrencies in your country? Which one is that?