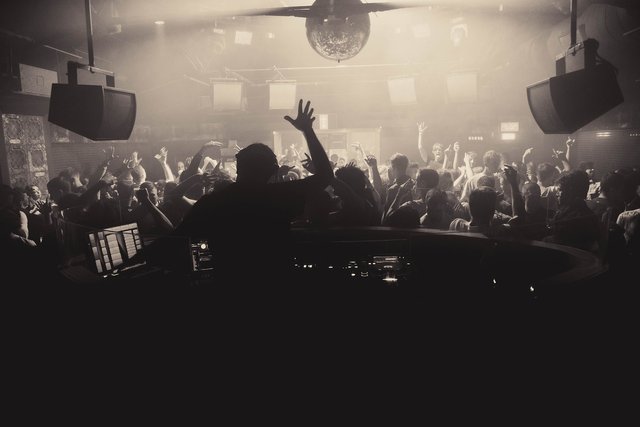 Image by IULIAN TUCA SIMINICIUC from Pixabay


The dance floor was packed. Toby stood stiffly in the midst of the chaos, quietly sipping from his beer as he kept a close eye on Jan who was wildly shaking her hips in front of him.
Feeling awkward and out of his element, Toby decided to strike a conversation with her, "So why this place?" he shouted over the music so she could hear.
"It's new!" she shouted back excitedly, "I always pass by this way and it's the first time I've seen this place!" she raised both her arms for emphasis, as if wanting Toby to take in the place a second time.
"Uh huh..." Toby muttered while he raised his beer again to take a sip, only to be met with a drop of the cool liquid.
Tilting his bottle upside down just to make sure, he then gestured to Jan he'd be getting another bottle at the bar, although it was more of a way for him to get off the dance floor.
"I'll come with you! All this dancin' making me thirsty!" she had said.
At the bar, Toby let Jan do all the talking, it was then that his eyes gravitated towards a girl hunched on the bar, her shoulders somewhat shaking.
Before he could stop himself, Toby tapped the girl on the shoulder. The first thing he had noticed as the girl looked up was the tiny mole under her left eye, her cool-blue eyes bright with unshed tears.
"Uhhhmm..." Toby found himself speechless, especially as the girl started wailing about getting ditched. It was a good thing Jan was there.
"Aww, we got ditched by our workmates too! You can have fun with us! The name's Jan and this guy here's Toby!" Jan had introduced themselves as the girl gave them a watery smile and replied, "Ophelia. But my friends call me O."
A few minutes passed as Toby watch Jan transfer her attention on O, he really felt out of place, maybe he just needed some air.
He was just about to get Jan's attention when O suddenly suggested they go to the roof, said it had a nice view of the park a few blocks away.
"Seems like you already know your way around the place even though it's opening night." Toby had commented as they took the stairs up to the rooftop where O was leading. She looked back at him with a confused look on her face just as she held the door open, "What do you mean? This place has always been here."
Toby felt a chill run down his spine before he heard an explosion from donwstairs, he looked back just in time to see the party-goers stampeding towards the one exit door but it looked like they couldn't get out. Was the door stuck?
Before he could react any further, O had already dragged him out into the rooftop and kept shouting about where the fire escape was, "I'm gonna go back and get some people up here! Get Jan and go!" she had shouted.
Toby snapped out of his shock and found Jan leaning on him, passed out drunk. He hefted her up his shoulder as he rushed towards the fire escape.
Looking down at the edge of the building, he estimated it wasn't a long drop, but it wasn't short either. He had to be careful climbing down, especially if he was also carrying Jan.
Gingerly bracing against the ladder with his one hand as he held Jan to him with the other, he started climbing down. He was already halfway there when his foot slipped and he felt something slice into his left palm on the way down.
Blackness. That was the last thing he remembered as he gripped Jan close and prayed he took the brunt of the fall.
He felt something lapping on his face. "Easy now boy, don't get all cheeky on the young man." Toby heard a voice say as he groggily opened his eyes and came face to face with a dog.
Blinking the sleep from his eyes, he looked around and found that it was already early morning, with Jan beside him as they were sprawled on a park bench.
"Rough night for you two young 'uns huh?" Toby looked up into a pair of cool-blue eyes filled with mirth, a tiny mole barely visible past her sagging skin. She looked vaguely familiar.
"We-Actually we were out clubbing just right... there...?" Toby fumbled as he gestured towards the direction he knew the club had been, only to stop short once he saw an empty lot.
The older woman followed his gaze and quietly muttered after a few moments, "It's been 3 decades since the tragedy at Club CO2, some passersby even claim they still see the club in all its glory every now and then, but me, I'm just glad I'm still alive after that night."
"You were there?" Toby couldn't help but ask, his eyes wide in disbelief. The woman looked back at him again, the same confused look on her face that Toby now recognized as O's.
"Best you get yourselves out of trouble and head home now." she gestured towards Jan as she tugged her dog away from them.
Toby watched her go but was brought back to reality by a loud snore from Jan. Shaking his head and thinking it was all just the result of alcohol in his system, he bent down and was just about to pick Jan up when he felt an itch on his left hand. Expecting it to just be an insect bite, he looked down and froze.
In its place was a scar that wasn't there before.


==========================================
Don't Miss These Other Special Writeups!!!
==========================================
The Bunny in a Fox's Clothing (We-Write #5)
Mordar She Wrote (Weekend Freewrite - 8/31/2019)
Head under Water (We-Write #6)
You've Got Mail! (Weekend Freewrite -- 09/07/2019)
Caught on Cam (Weekend Freewrite -- 09/14/2019)
Good Ole Pot of Joe (We-Write #7)
Parallel Lanes (Weekend Freewrite -- 09/21/2019)
In Hunger You'll Find (We-Write #8 -- Partner We-Write)
The Past and the Present (Weekend Freewrite -- 09/28/2019)
The Curious Case of Colors (We-Write #9)
Another One Bites the Dust (Weekend Freewrite -- 10/5/2019)
Behind Shadows You Hide (We-Write #10)
It Takes Two to Tango (Weekend Freewrite -- 10/12/2019)
Wanna Play? (We-Write #11)
Three Time's the Charm (Weekend Freewrite -- 10/19/2019)
Kiss Me, Hold Me Darlin' (Partner We-Write #12)
Four of Spades (Weekend Freewrite -- 10/26/2019)
Suit Sixteen (Weekend Freewrite -- 11/02/2019)
A Night of Everything and Anything (We-Write #13)
Another Day Down Under (Weekend Freewrite -- 11/09/2019)
* * * * * * * * * *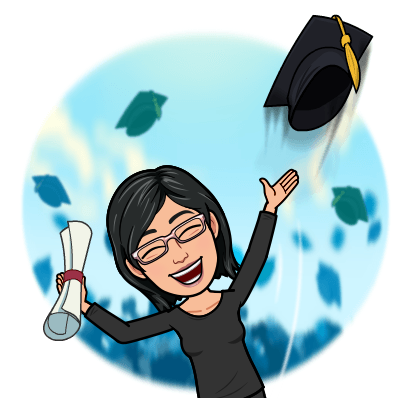 me avatar created from bitmoji app from my mobile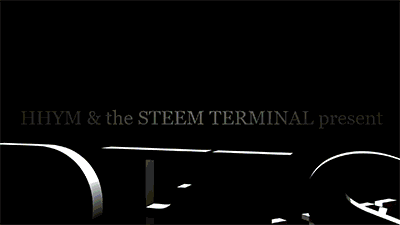 I'm a graduate of Steem Terminal's October Redfish Rally

I'm on Steem 'coz of:
My main affiliate program ===> ClickTrackProfit
Documenting my life's journey:
My main blog ===> Fresh Start
I started a series since October 2018...
'Coz I like Tumblr ===> I Am Raincrystal

to learn more about either of these projects, please visit: @heyhaveyamet or @steemterminal