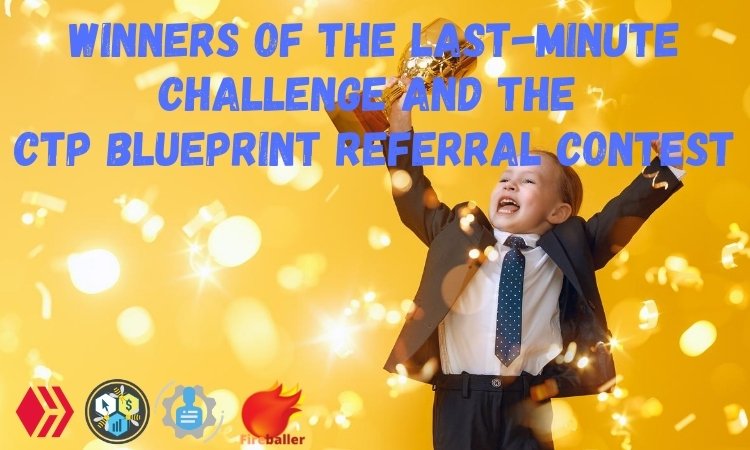 Hello Buzzy Bees!
The Epic Fireball Drawing is coming to an end!
Tonight Live at 6pm Eastern on CTP Blueprint Facebook I will announce the 10 lucky members who will grab a share of the Epic $260 worth in CTP Tokens - 26000 CTP Tokens!
I will be soon turn off the pages about the event, as well banners and splash pages so make sure you get your advertising in order so you don't lose credits and all :)
Yesterday I threw a last-minute challenge which I asked to create a blog or a vlog post about CTP Blueprint, just to spice things up until the end!
Here are the participants' posts:
https://ctptalk.com/hive-119826/@scottrohn/ctp-blueprint-fireball-giveaway-giveaway-and-now-the-end-is-near - by @scottrohn
https://ctptalk.com/hive-119826/@russellstockley/borbekzd - by @russellstockley
https://ctptalk.com/hive-196037/@flaxz/r64z4f1u02v - by @flaxz
You guys spoil me too much with such good feedback ahaha
Thank you!!
It is tough to have to choose one amongst great posts..
But I did enjoy Russell's little storytelling while describing the Guide path!
He will get an extra 200 entries :)
Speaking of winners...
Here are the winners of the Referral Contest!

Since there's a tie, I will give both the same amount of entries and add one more person to the top.
And here are the respective prizes:
ackerman - 1000 Entries
rdpart - 500 Entries
djsl82 - 200 Entries
ghcamry - 200 Entries
lisamgentile - 100 Entries
mustangtraffic - 50 Entries
Thank you for your hard work and Congratulations!!
Added all these entries, here's the new Top10 on the Entries Leaderboard: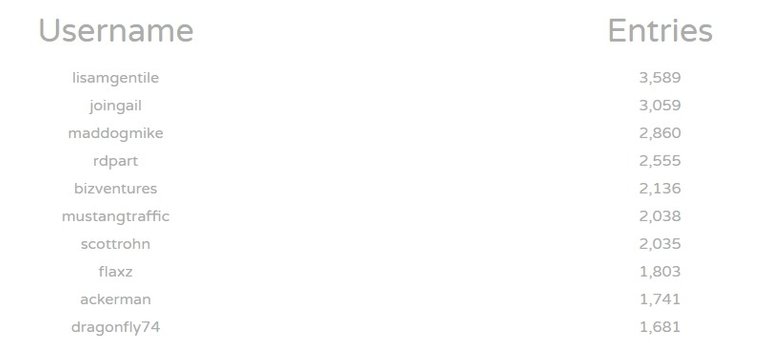 The number of Entries in the game is a total of 40678!!
Good job everyone!
Hope you enjoyed it!
Don't forget to come tonight to the CTP Blueprint Facebook as I will do the drawing Live for you guys!
It will be my first time and some improvisation so be gentle and patient with me ahahaha
See you later and good luck!
May the Force of the Fireball be with YOU!