Today I have that block that is every author's nightmare... :) I just couldn't find an interesting topic that would fire me up to write. I have tried everything, watching different YT videos, reading other's blogs on STEEM, passing through comments... nothing... Then I have opened my TODO txt file and saw a list of "topics for future posts" and pick this one.
As I'm not a real Pro-Steemian, I can't give you million-dollar advice about creating content on the Steem platform, but I can share with you my thoughts about it... And things that work for me...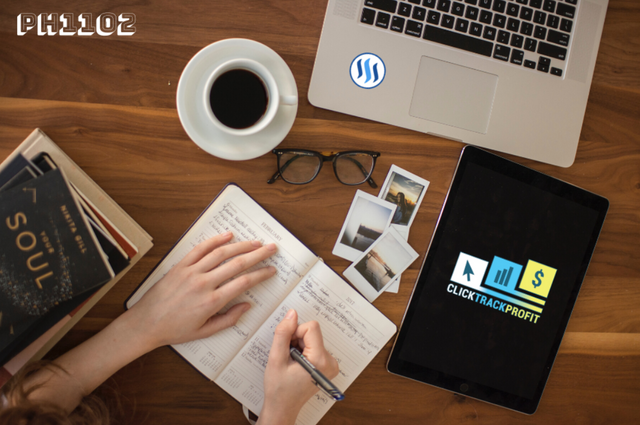 created on canva.com
Firstly, you have to pick a topic for your future blog post... Sometimes, it can be rough... As this time for me... The ideas don't come and you have to reach for help in getting some... Try to re-cap your day, or your week and find something interesting, something that has left a mark on you. That will be a perfect and easy blog to create...
If that doesn't work, try with reading other posts, maybe you will find an idea inside them... And, during the day, if you got any ideas for future posts, WRITE THEM down immediately... If, not, you will forget about them... 100%... It passed to me so many times... :)
Actually, if I look back, finding a good idea for a blog post is the hardest thing in the process of creation... If it is interesting for you, it's your passion, you will write that post in a few minutes... If not, you will not write that post never... So, please pick a topic that is about something that you love, something that left an emotion in you...
When I came to Steem, I would write a blog post and click the POST button, and that was the end of my process. Then, I have met some great people (now gathered around the #CTP tribe) that helped me on my way and showed me that there are some other work AFTER the creation of the post.
To make your post more visible, you should pick up some catchy TAGS for it and you should PROMOTE your post. For picking up tags, I'm trying to do 50-50% split.... minimum 4 tags relevant to my blog post and maximum 4 "tribe tags" also relevant to my niche.
And as about the promotion, I'm trying to leave a link to my blog post in relevant Discord channels, created for promotional purposes... Besides that, I've got a small one-on-one webinar about Twitter from my buddy @jongolson, and I'm trying to promote my blog posts there...
Also, every time when I'm doing that, I'm trying to respond to other's comments on Twitter and FOLLOW at least 2-3 accounts there... I do that every day, at least once per day! And, I can tell you that there are results from doing that... Very often, I got follow back from others... and if I write some interesting posts, I receive comments on Twitter and also upvotes on STEEM! And I'm just a noob on Twitter and I have just started with that practice! What if I have done that for last year, or two?
I don't want to bore you guys with a long post, and I hope that these small things will help you to cope with content creation as it is a very important thing in your STEEM journey.
I would like to read some of your tips and tricks for content creation... So, please leave a comment and help other Steemians...
~ph~

.:. .:. .:. .:. .:. .:. .:. .:. .:. .:. .:. .:. .:. .:. .:. .:. .:. .:. .:. .:. .:. .:. .:. .:. .:.

Don't forget to follow, resteem and browse my steempage to stay connected with all the great stuff!

Do you need FREE affiliate marketing lessons? Join ClickTrackProfit

.:. .:. .:. .:. .:. .:. .:. .:. .:. .:. .:. .:. .:. .:. .:. .:. .:. .:. .:. .:. .:. .:. .:. .:. .:.