Don't throw away your writing's message with a messy presentation.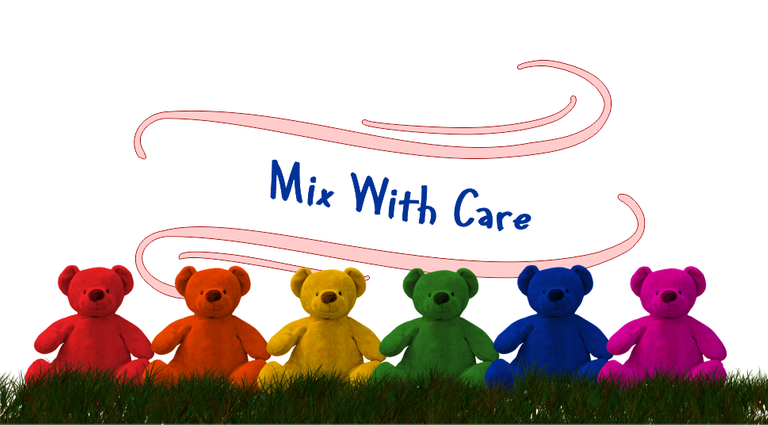 You've carefully crafted an article. Wrote the message you want to communicate. Chose your words to chat with your reader. Great start. Then, you decide you'd love to be truly creative, you'll add some text styling, colours and even some background choices.
OH it will be a work of art to astound your reader. Right?
Well, all too often, that is a huge FAIL.
Unless you're a graphic designer or have a really good eye for colour and contrast, you'll likely make some choices which will turn your reader's experience from pleasant and informative to frustrated and stressed.
Let's not do that.
Some sites, like Medium, limit your formatting options when you post. It frustrates a lot of users who want to go 'more personalized' but a lot of readers appreciate the reading experience free of the author's personal idea of 'cute'. As writers, some of us often forget, our writing for publication is about the experience our readers have. We've had our experience, we wrote the piece, we put our heart into it. IF you haven't done that, head back to the writing, you probably have work to do.
Some sites let you soar with the choices you have to format your content. Or crash depending on how you use them.
Book Covers and Formatted Articles
Recently I've been creating colouring books. I've published four of them with more books planned. The colouring images I select for the book will drive the buyer's enjoyment of the book. But, they are without value if the cover doesn't help make the sale.
The cover needs to attract the potential buyer with an "oh that looks interesting" reaction. If the reaction is "what is that shyte?" they will move on and ignore anything else I have to offer.
The same goes for your article. If the potential reader looks at your article -- sees a struggle to read it, the most amazing words in the world and an awesome relevant header image wont entice them to enter into that struggle. Reading is for pleasure, not combat.
One of the worst mistakes you can make is making it difficult for your reader to actually read your words. The problems can cover:
The text is huge, so huge it's screaming at the reader. Sometimes you want to scream at the reader. But, do so sparingly. Your words can be louder when carefully chosen.
The text is too small. I remember the days when I thought it was cool to use small text. Those wankers who couldn't read it were just weak eyed old farts. Well, I'll tell you, I am getting to be one of those old farts. Text at 12px is very much appreciated when I'm doing a lot of reading. A little larger can be even nicer. Just a little though. A large print book uses 16px to 18px.
The text is all in CAPITALS, that's another form of shouting at your reader. Do so sparingly.
You turned the bold on and forgot to turn it off. Bold has it's place, use it to draw attention to brief places in your text. Once drawn, the reader can decide to carry on reading. Notice how I've used text in these list items? I made enough bold for you to get the message of the list item.
Your colour choices create awful contrast. Contrast, how your choice and combination of colour and patterns present themselves to your reader. Make the right choice and your reader leans into the warm snuggly blanket ready to read and absorb your stunning writing. Make the wrong choice and they will head for the nearest exit away from this stunned writer.
Contrast is the key when mixing colour and text.
It really doesn't matter how much you think two colour choices match. If your reader can't comfortably read the text you're offering, they will move on. Some will be really nice and highlight the text just so they can read it. But remember, most don't want to work to read your work. They want to enjoy it.
Text on patterned backgrounds can be a nightmare for contrast. If you really want to use a pattern background, reduce the opacity to make it fade into the background more. Here's an example from a cover I recently created. I coloured a geometric image like used in the coloring book but when I place the black print over it, the colours competed for attention. I reduced the opacity and let the colour be present but faded into the background.

Even plain colours on plain colour background can be difficult to read. You might be able to read it easily. But doesn't mean your reader can. Even without the difference in how people see, the device they are looking at it on can make a difference.
I have a laptop and a larger screen I work on. I've found when I'm working on colours, there is a difference how the colour shows up between the two of them. So, how do you find good contrast that works for most people?
Luckily, I recently came across an interesting utility to you can use to help select the quality of your contrast when using colours. It's on a site which you really should explore if you want to play with colour usage. The site is Coolers.
The Contrast checker can be found here. You enter the colours you're wanting to use for the text and the background and the utility will return a contrast score and a rating how the contrast works for both small and large text.
Here's how the checker reacted to the use of two shades of blue, this combination works.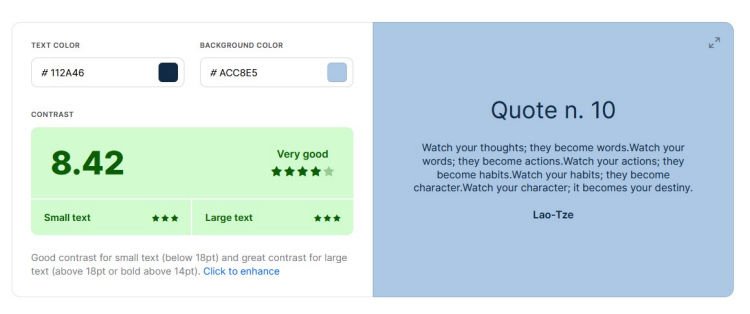 Now let's look at yellow text on a white background:

Well, that sure got a pretty sound rejection from the contrast checker. You could try another colour or if you look where I have the arrows, there is a link where it will give you a suggested fix. Let's try that: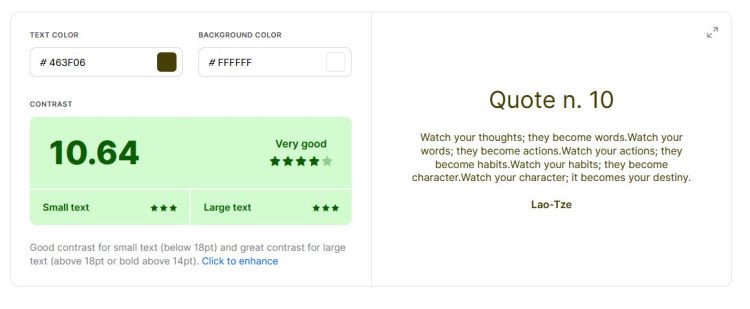 Now you might not find the color it chose as sexy as you'd like. But you're reader will be able to see it. It gives you a starting point to find a balance between the colour you wanted to use, and one that works for the reader.
Have fun and please, be kind to your readers.